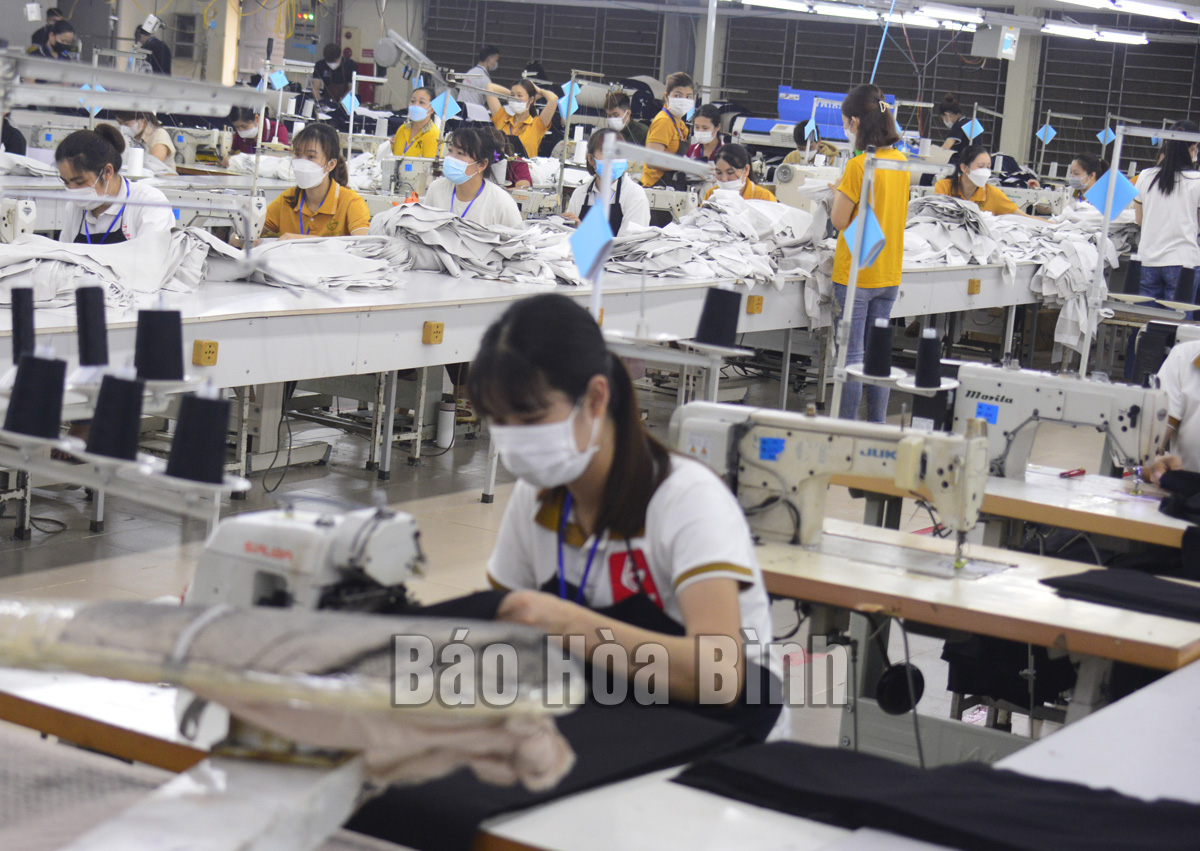 (HBO) – Over the past time, many manufacturing businesses have moved to rural areas of the northern mountainous province of Hoa Binh to seek labourers. As a result, several projects have proved highly effective, helping create jobs and transform economic structure in many areas of the province.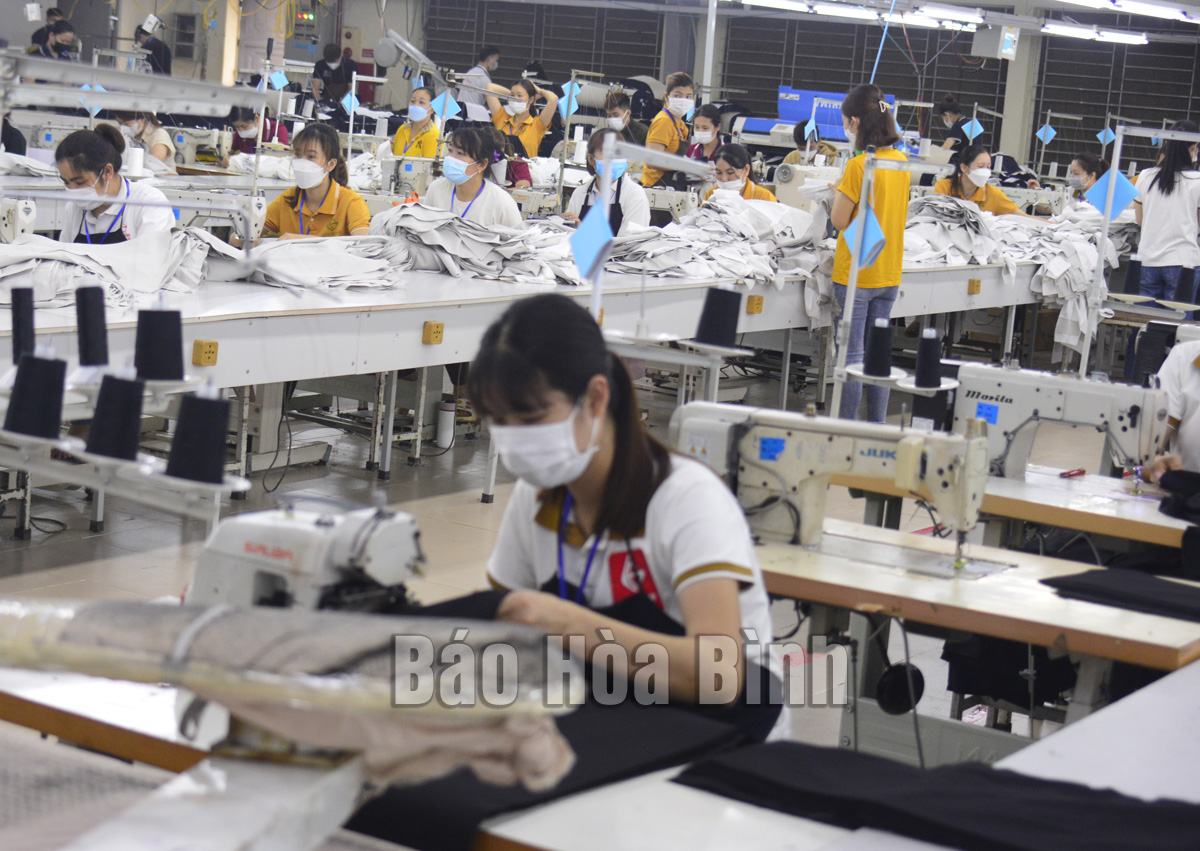 Ho Guom garment factory in Phong Phu commune, Tan Lac district, creates jobs for hundreds of local workers.
Ho Guom garment factory of Ho Guom Group in Phong Phu commune, Tan Lac district, was put into operation two years ago, attracting hundreds of workers, making positive contributions to the socio-economic development in the area.
The factory has generated jobs for about 200 local labourers with income approximating 6 million VND (about 256 USD) per person a month. The factory is expected to attract about an additional of 800 workers in the coming time.
Supertex knitting factory is planned to be built in Thanh Hoi commune, Tan Lac district, on an area of 6.5 hectares. Coming into operation at the end of this year, it is expected to create jobs for about 1,300 local workers.
Not only in Tan Lac district, businesses are facilitated to deploy projects and kick-off their operation in other localities, significantly contributing to promoting sustainable socio-economic development.
From being a purely agricultural district, lowland Lac Son has gradually got rid of poverty and attracted investment to the province.
By now, the district has attracted 15 investment projects, of which seven have been put into place, creating jobs for about 5,000 workers.
Currently, many businesses are planning to upscale their businesses in Lac Son such as Thien Dieu Co., Ltd. The company is studying to carry out two investment projects, including a leather shoe factory in Ho hamlet, An Nghia commune, which has a total investment capital of about 100 billion VND, and is expected to create jobs for about 3,000 workers.
Established in 2021, Lac Son Plastic Co., Ltd which manufactures children's toys currently creates jobs for over 1,000 employees with an average salary of over 6 million VND per person a month.
In the upcoming time, when other projects get going, they are expected to create jobs for about 10,000 local workers.
In addition, businesses that come into operation also create a significant source of revenue for the local state budget, helping create jobs and attract investment to the district in order to realise the goal of sustainable poverty reduction.
In recent years, attracting businesses to the countryside has brought practical effects, and created a facelift in terms of socio-economic development in many areas, especially in localities with high poverty rates.
According to managers, businesses in industrial parks in many places are facing a shortage of labour, and the tendency of building facilities in rural areas has become popular. Localities need to grasp this trend, together with relevant agencies to support and create conditions for businesses to deploy production and business projects in the localities./.