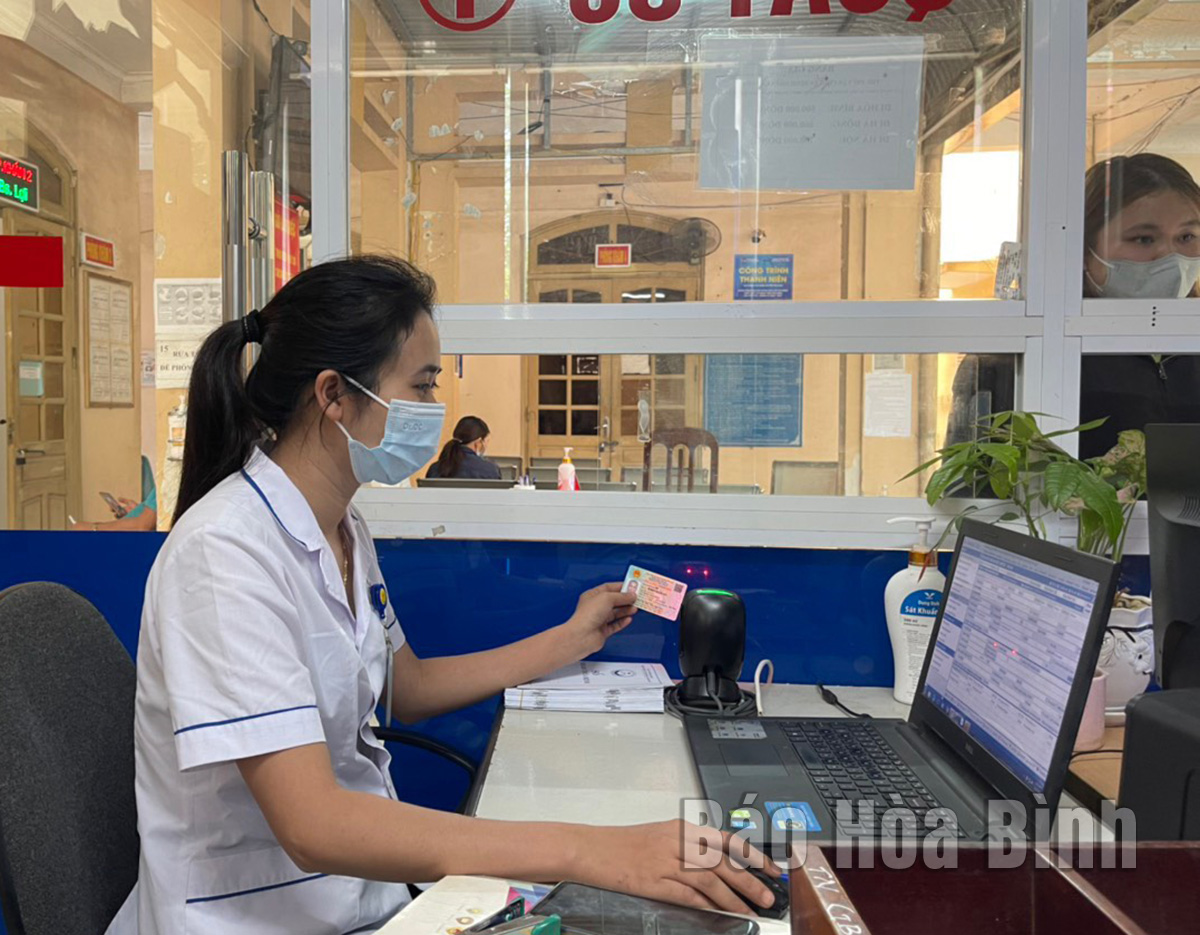 (HBO) - The use of chip-based citizen ID cards to replace paper health insurance cards in medical facilities in Hoa Binh is expected to be the start of a roadmap for the gradual replacement of paperwork in health care procedures, thus reducing the waste of time and money of local residents.
Under the Government's Project No. 06, the province's health sector set a target of having 100% of medical establishments accept the use of chip-based citizenID cards in examination and treatment services instead of paper health insurance card.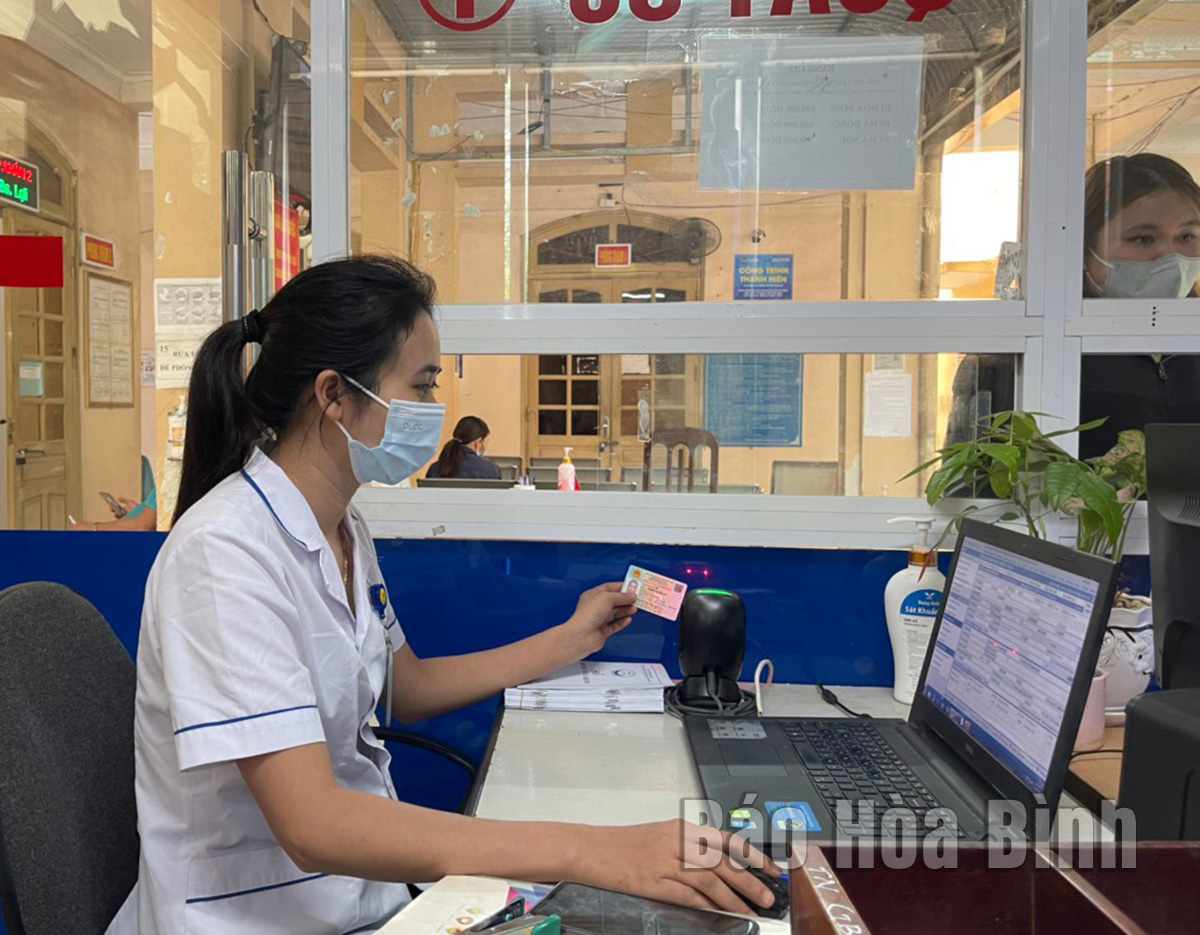 Photo: Local people register for medical examination and treatment with health insurance by chip-based citizenID cards at Luong Son district's health centre.
As many as 232 medical stations in Hoa Binh have accepted the use of chip-based citizenID cards in place of traditional health insurance cards, bringing convenience for local residents and ending the situation that patients use other people's health insurance cards to get insurance-covered medical treatment or cheat to take advantage of health insurance funds.
The provincial General Hospital has been equipped with more than 10 chip-based citizenID card readers.
Recently, the ratio of patients usingchip-based citizenID cards to access medical treatment covered by health insurance has increased.
Luong Son district's health centre leads medical establishments in Hoa Binh in applying chip-based citizenID cards for registering medical examination and treatment services, with 8,202 successful transactions out of 11,268 attempts. The unsuccessful transactions were due to insufficient data in the database.
The centre has been equipped with five ID card readers, reducing waiting time for patients.
According to statistics of the Vietnam Social Security's chapter in Hoa Binh, so far, there have been nearly 562,000 chip-based citizen ID cards synchronized with insurance data. All public healthcare facilities at district level and above have implemented lookups of health insurance information via chip-based citizen ID cards with a success rate of 61.5%./.