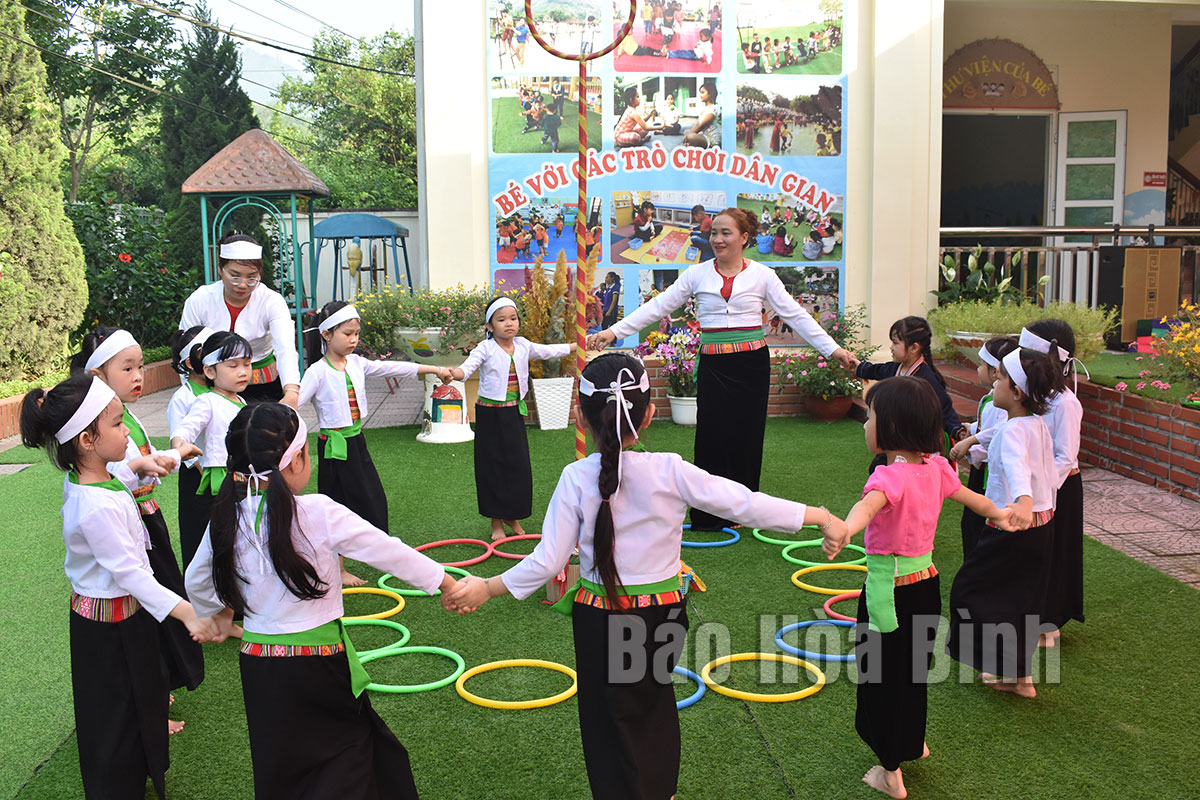 (HBO) - Bac Son Kindergarten in Hung Son Commune (Kim Boi) is considered as the second home for the children by the people here. Participating in the contest named "Building a Green - Safe - Effective Kindergarten", the school's staff and teachers have made great efforts and enthusiastically implemented the tasks and mobilized all the resources for implementation. However, the most important thing is that they all want children to be happy at school every day so that the parents are assured to work.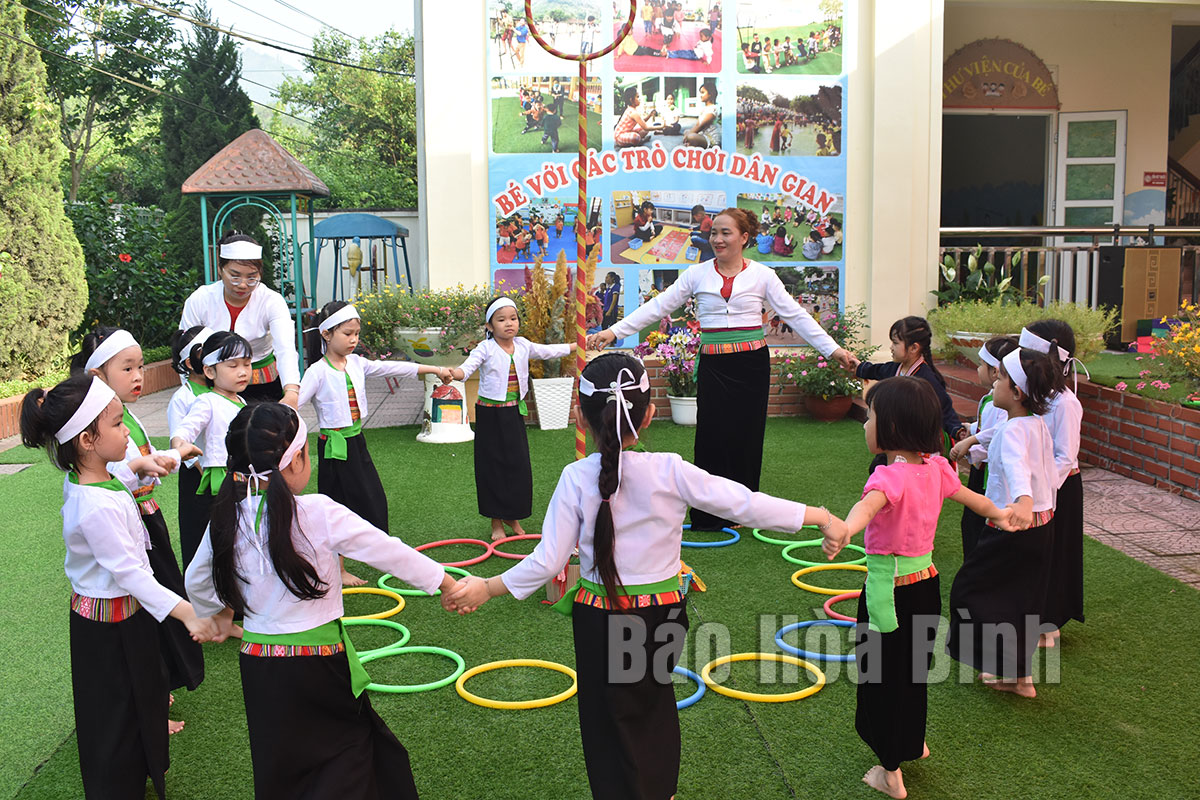 The teaching staff and the children of Bac Son Kindergarten are happy with the art performance, contributing to educating the children to preserve the cultural identity of Muong ethnic group.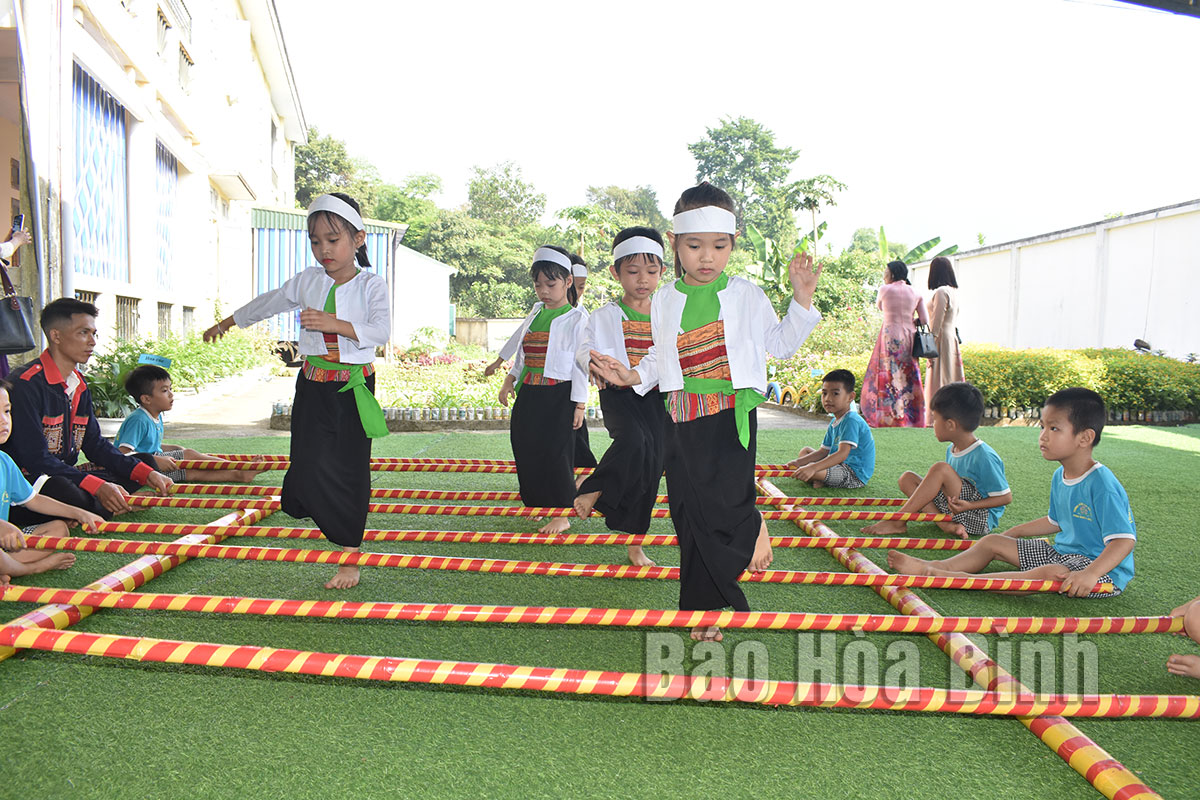 The small children are happy with cheraw dance.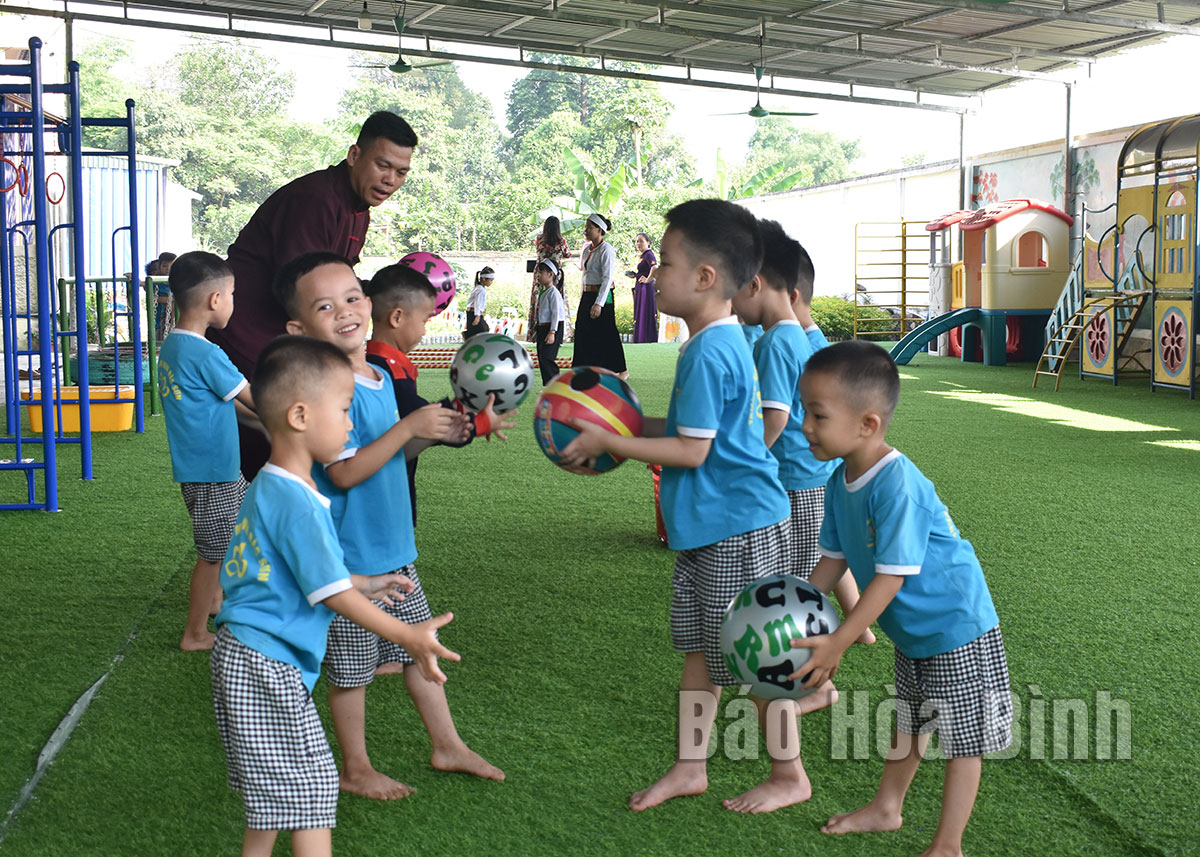 The teachers and children are practicing volleyball together.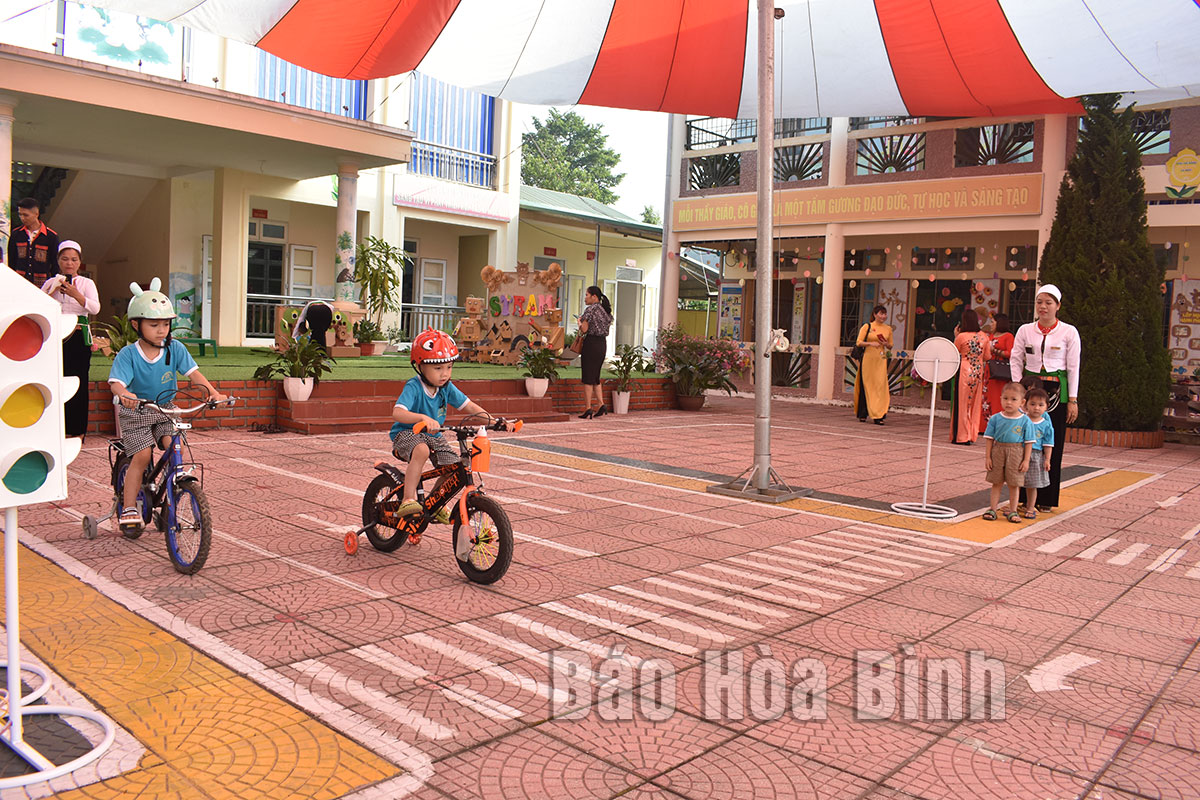 The school has been focusing on educating and guiding children in traffic safety knowledge.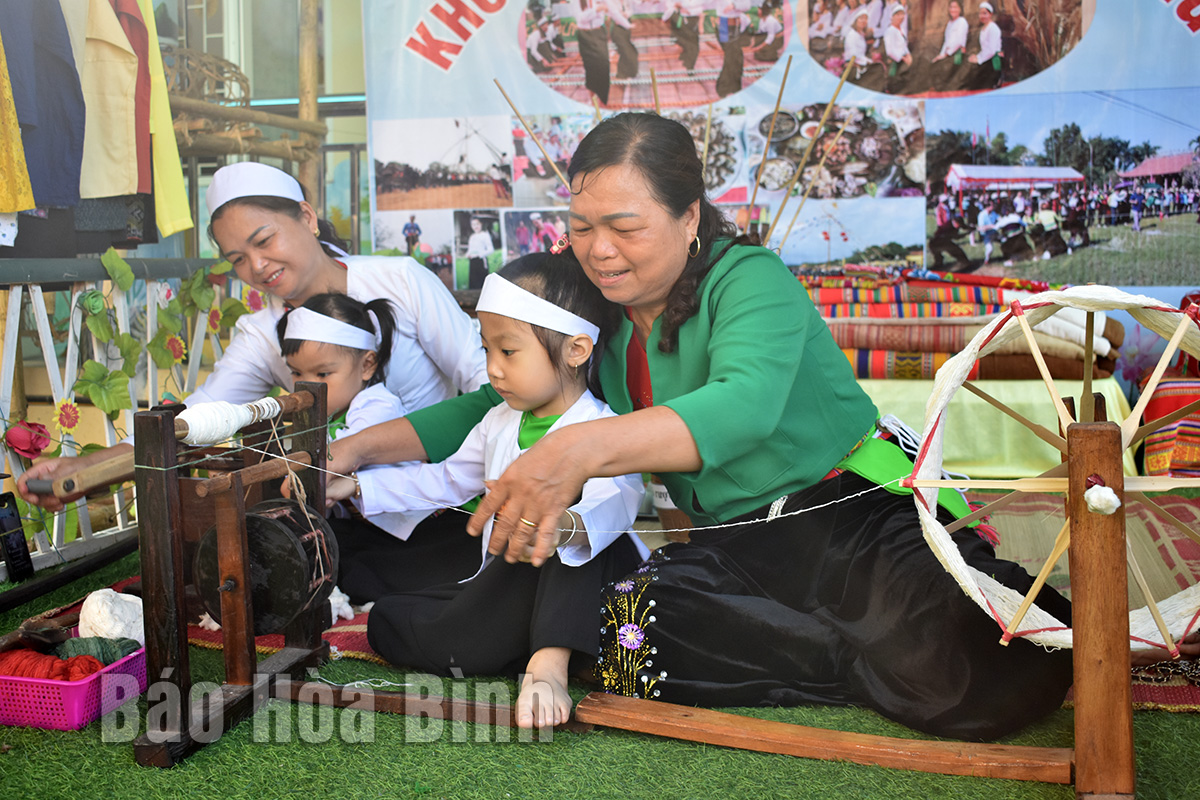 The teachers help the children have knowledge and familiarize themselves with the traditional weaving.