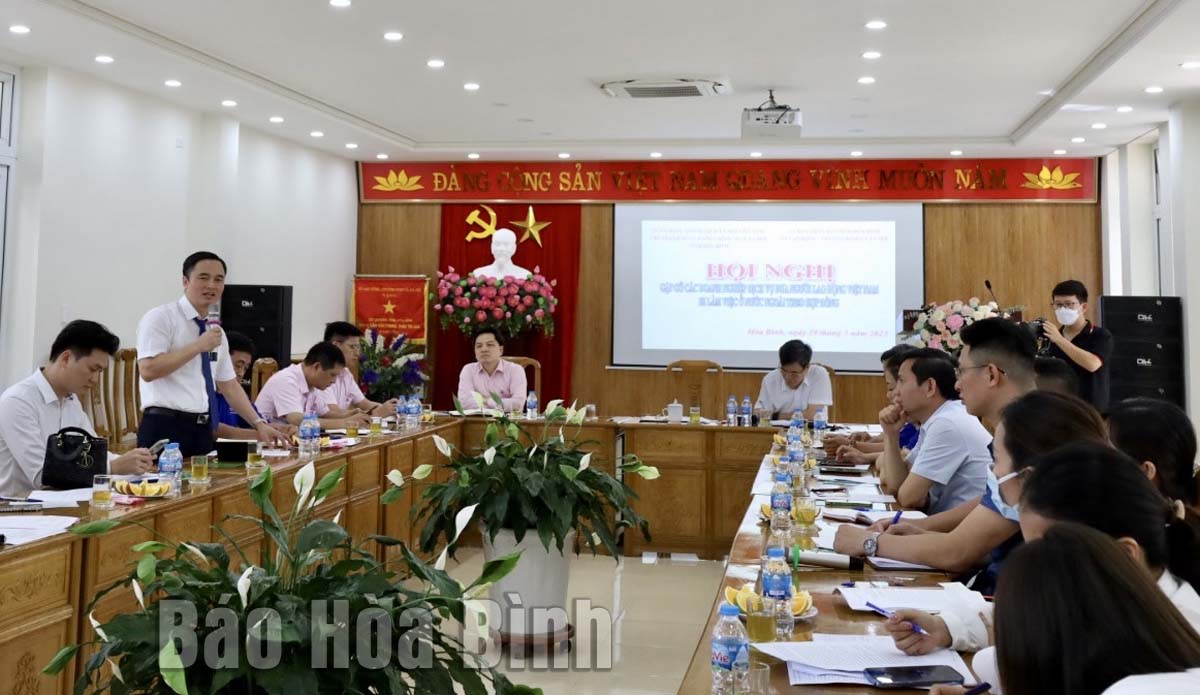 (HBO) – The provincial Department of Labour, Invalids and Social Affairs and the Vietnam Bank for Social Policies (VBSP)'s Branch in Hoa Binh province held a meeting on May 29 with enterprises that send local labourers to work abroad under contracts.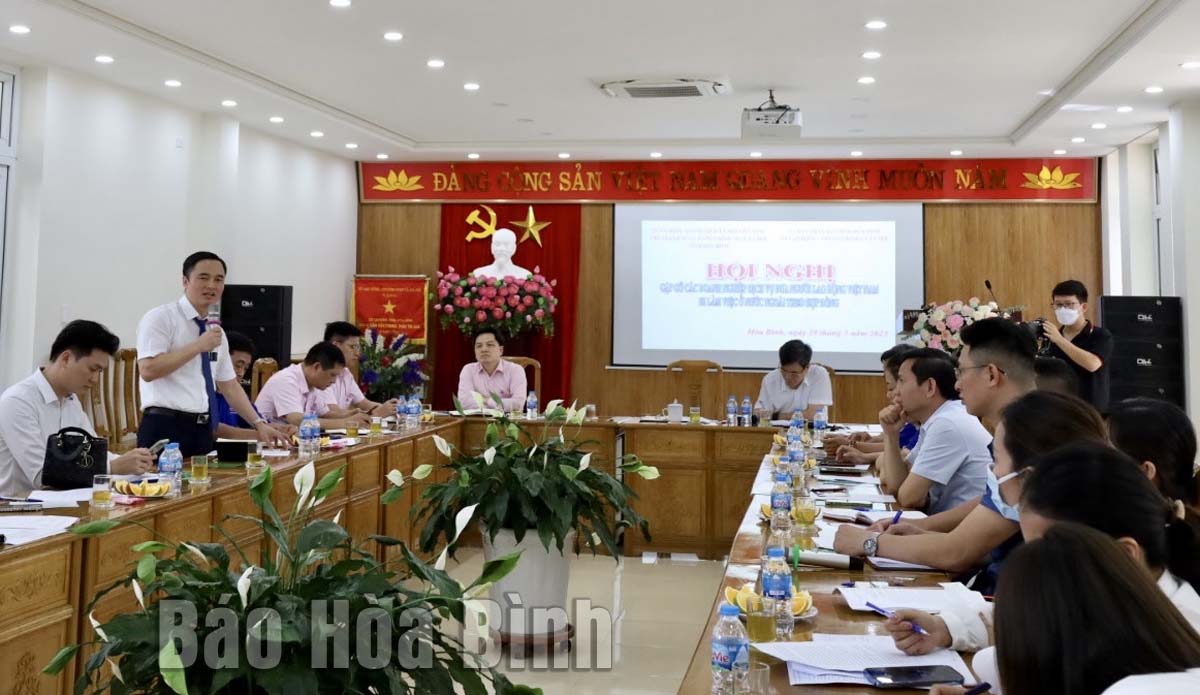 Companies share experience in doing business effectively in provinces and cities.
In the first five months of this year, the province managed to send 312 workers to work abroad under contracts, 32 of them were sent by 18 companies introduced by the provincial authorities to localities. There remains difficulties in the implementation of Resolution No. 216/2022/NQ-HDND dated December 9, 2022 of the provincial People's Council on the policy of providing loans for local workers to work abroad under contracts for the 2023-2026 period, and the work of sending workers abroad for contract-based employment
In the spirit of straightforwardness, participating companies presented advantages and disadvantages in recruiting local workers, as well as coordination mechanisms, policies and support for sending workers abroad under contracts in the province. Several reputable companies shared their experience in effectively sending workers abroad under contracts in other provinces and proposed solutions and mechanisms to strengthen the process.
At the event, leaders of the department and the VBSP grasped information and provided specific answers to issues regarding loans, policy dissemination and workforce quality. They also committed their continuous support to and active coordination with companies to address difficulties in their operations for local socio-economic development. In the coming time, the department and the VBSP will continue listening to feedback of enterprises, creating the best conditions for their effective operations and generating jobs for workers./.