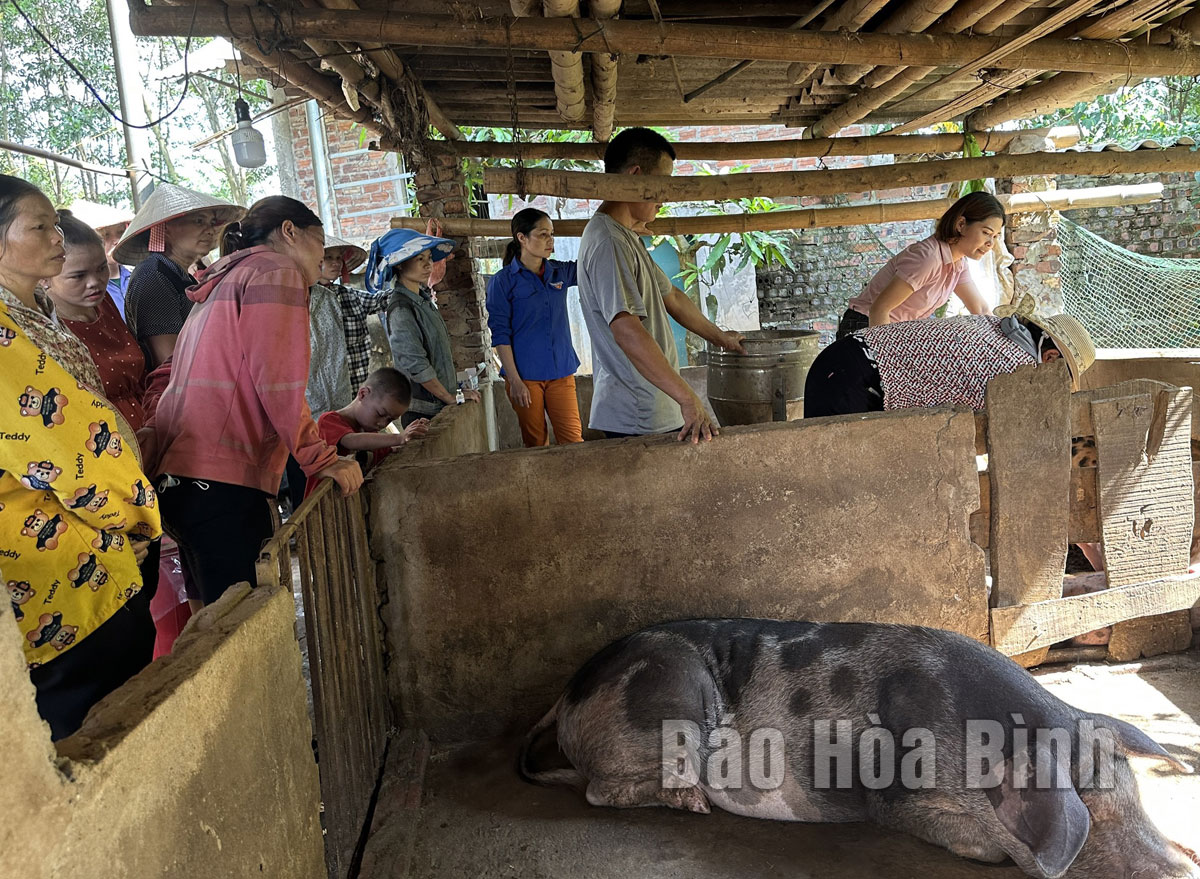 (HBO) – Over the past years, the Party Committee and authorities of Van Son commune, Lac Son district, have been committed to promoting economic development, ensuring social welfare, and improving the material and spiritual lives of residents. The objectives and targets set by the communal Party Committee have been drastically and effectively fulfilled.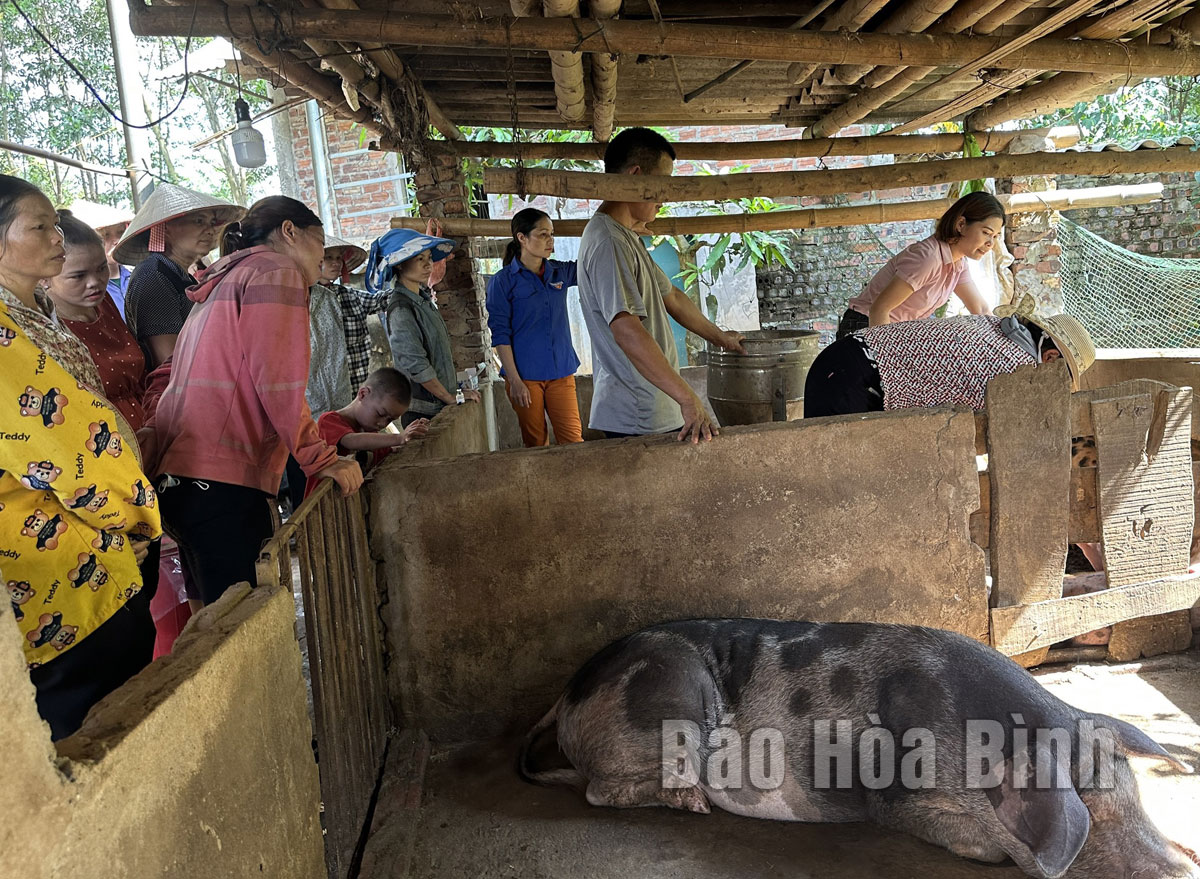 Photo: Trainees in the livestock farming class in Van Son commune practicing vaccination techniques for pigs.
Recently, there has been a training class for livestock farming and another on industrial garment, funded by the National Target Programme for Sustainable Poverty Reduction. The classes were organised by the district Vocational and Regular Education Centre. As many as 70 rural workers from poor and near-poor households that recently got out of poverty have attended them.
Van Son commune, with seven hamlets and 1,064 households, still faces challenges in terms of labour, employment, vocational training, and sustainable poverty reduction. According to the new criteria for the 2022-2025 period, a survey of poor and near-poor households revealed that there are 409 poor families, accounting for 38.5%. Bui Van Cuong, Chairman of the communal People's Committee, said local authorities have been adopting numerous solutions, firstly creating conditions for farmers to develop production, settle down their lives, create jobs, and socialise poverty reduction activities.
The commune is actively developing commercial agriculture in tandem with new rural development. In addition to improving knowledge and skills and transferring advanced technology to farmers, the commune is helping farmers access loans to expand production and trade, offering short-term and long-term vocational classes in various fields such as livestock farming, agriculture and apparel making. Furthermore, a large emulation movement has been launched to encourage farmers to excel in production and trade, fostering unity to collectively reduce poverty and generate wealth.
Through these efforts, farmers are becoming nucleuses in technological application and technical assistants directly supporting community members. At present, the commune has seve credit groups with a total debt of over 5.3 billion VND (220,000 USD) from the Vietnam Bank for Agriculture and Rural Development (Agribank), and 15 credit groups with a total debt of nearly 28.2 billion VND from the Vietnam Bank for Social Policies (VBSP).
The commune is focusing on promoting employment, improving the quality of vocational training, and linking vocational education with the labour needs of businesses. This year, it aims to increase the proportion of commerce, service, industry, and small-scale industries, striving to achieve an average income of 40 million VND per person and meet two more criteria for the new rural development. The target is to generate jobs for 250 workers and reduce the rate of poor households, in line with and beyond the planned targets.