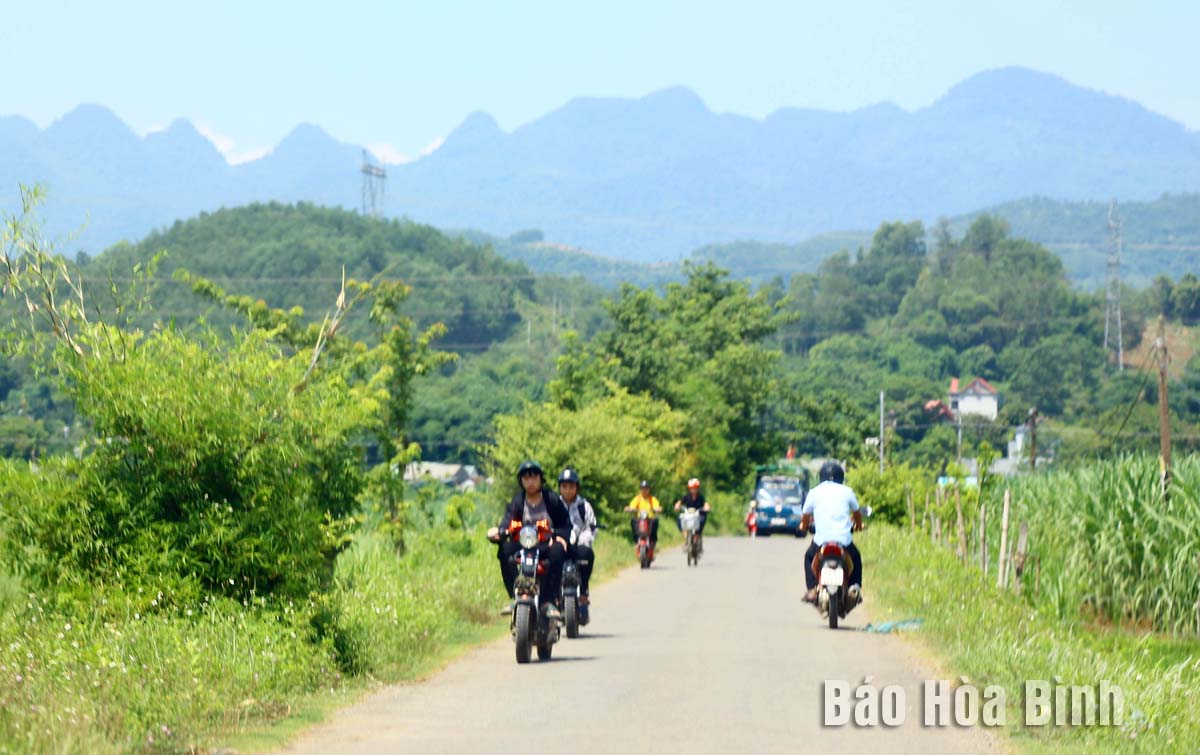 (HBO) - Despite having a low starting point, in recent years, the Party Committee and administration of Tan Lac district have focused on directing and mobilising resources for new-style rural building, aiming to bring changes to the countryside and improve the quality of the lives of local residents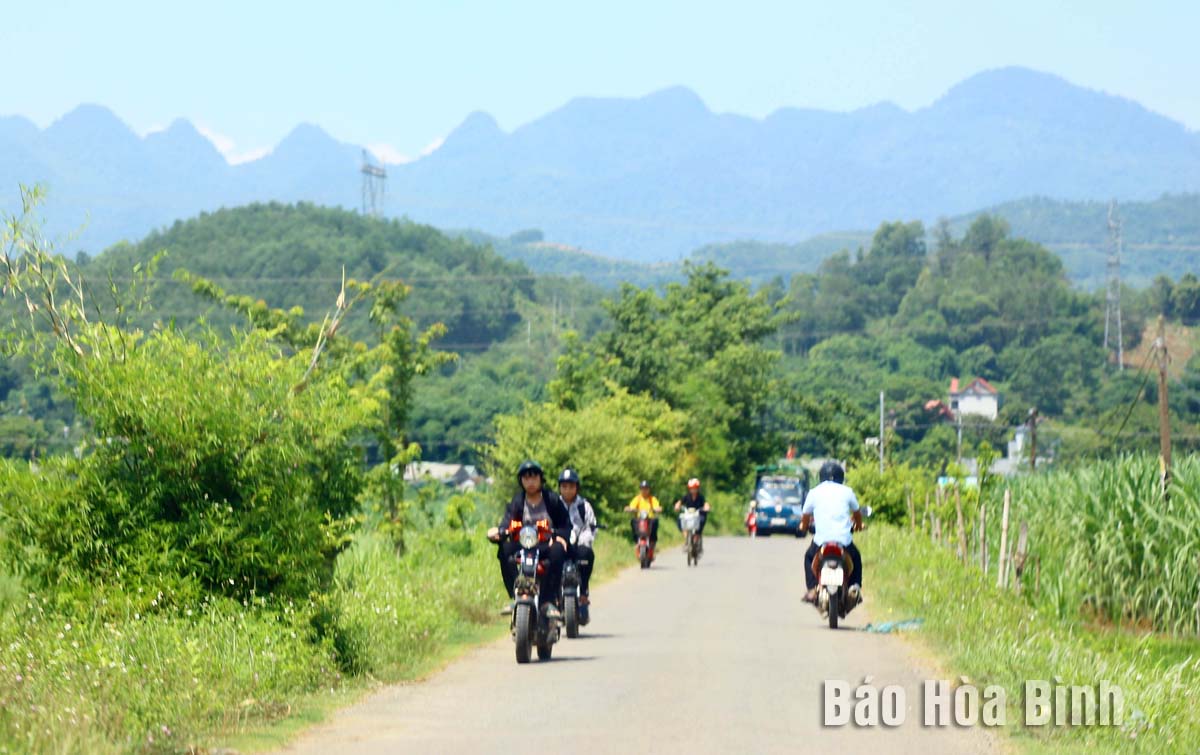 Rural roads in Thanh Hoi commune (Tan Lac district) are upgraded to meet the requirement of socio-economic development.
Thanh Hoi commune boasts a vast area and a dense population. In the past, local people's lives faced a lot of difficulties. However, the new-style rural area building has achieved positive results thanks to the engagement of the whole political system. In 2019, the commune met standards for new-style rural areas, and it is currently building advanced new-style rural areas.
Bui Thi Bich, Deputy Secretary of the commune Party Committee, said Thanh Hoi has mobilised all resources to build new-style rural areas, especially promoting the role of cadres and party members and the people in calling on local residents to donate land and work days to the construction of public works.
The commune converts inefficient cultivation areas to grow fruit trees and raise livestock, creating jobs for local people. Up to now, the income per capita of the commune has reached 58 million VND (2,400 USD) and the rate of poor households stood at 6.2%.
The new-style rural area building has created positive changes not only in Thanh Hoi but also other communes along National Highway 12B as well as disadvantaged ones including Phu Vinh, Phu Cuong, Van Son, Ngo Luong and Quyet Chien. The quality of lives of local people has also been improved.
The district has effectively carried out new-style rural area building-related work as planning, developing production and gradually exploiting the locality's potential.
The new-style rural area building has been associated with investment in infrastructure to serve agricultural and rural development such as repairing dams, lakes and canals and applyingscientific and technological advances to animal husbandry and farming.
Over the past three years, the district has converted about 200ha of inefficient rice cultivation land to grow other crops.
The district has over 200 hectares of fruit trees certified with VietGAP and organic standards and six units were granted planting area codes. There are two cooperatives and a collective group participating in production links with Tan Lac grapefruit, sugarcane and chili export products with Fusa Organic Agriculture joint Stock Company.
According to Bui Duc Hien, head of the district's Division of Agriculture and Rural Development, by the end of July, Tan Lac district had nine out of 15 communes meeting new-style rural area standards. There were 13 outstanding residential areas and 41 model gardens by the end of 2022.
The district is reviewing the new-style rural area criteria in line with the 2021 - 2025 criteria set. In the coming time, the district will mobilise capital for infrastructure development to fulfill these criteria. It will also promote restructuring of the agricultural sector towards improving production value associated with building new-style rural areas.
Attention will be paid to forestry development associated with sustainable poverty reduction, enhancing the implementation of the One Commune One Product Programme, expanding community-based tourism along with new-style rural building, aiming to improve the quality of people's lives.