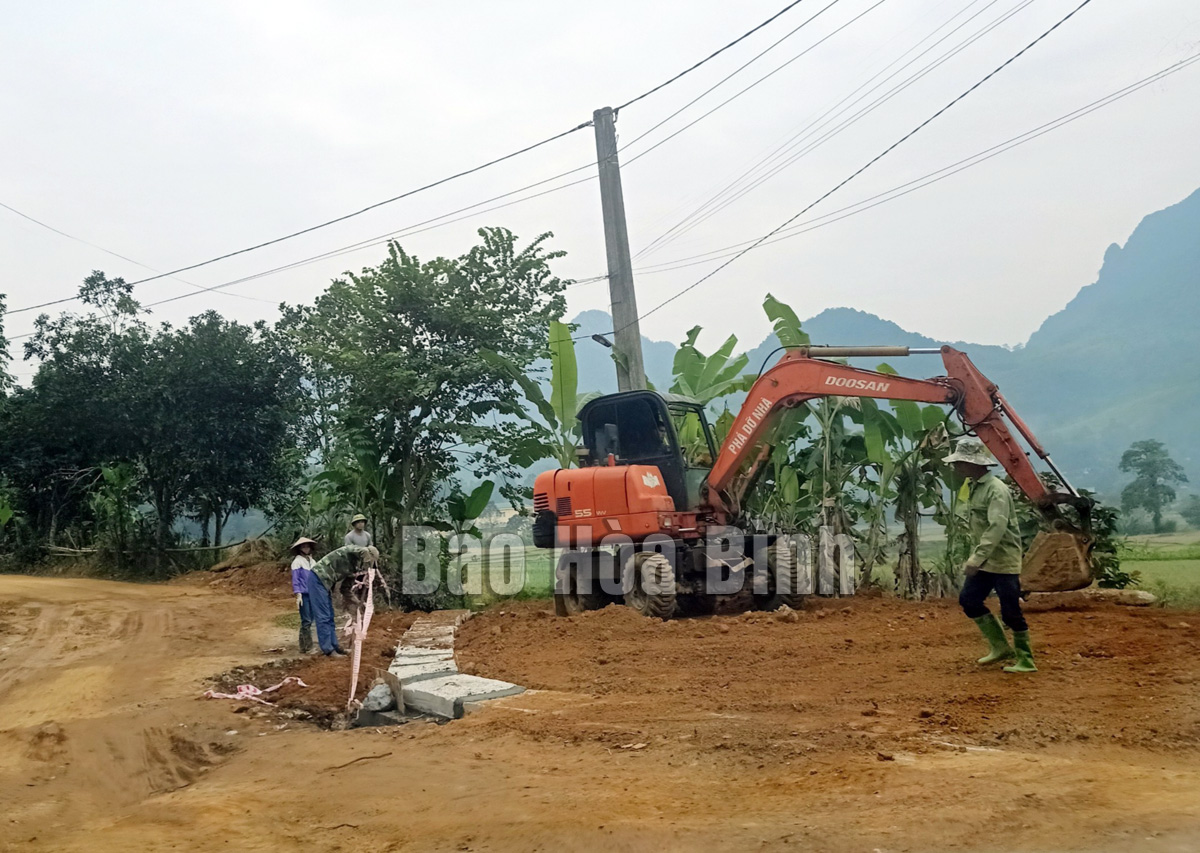 (HBO) – The 485-member Party Organisation of Hung Son commune in Kim Boi district is focusing on overhauling its operation method and improving the capacity of its leaders, units, and members, creating a premise to effectively implement socio-economic development programmes and raise people's living standards.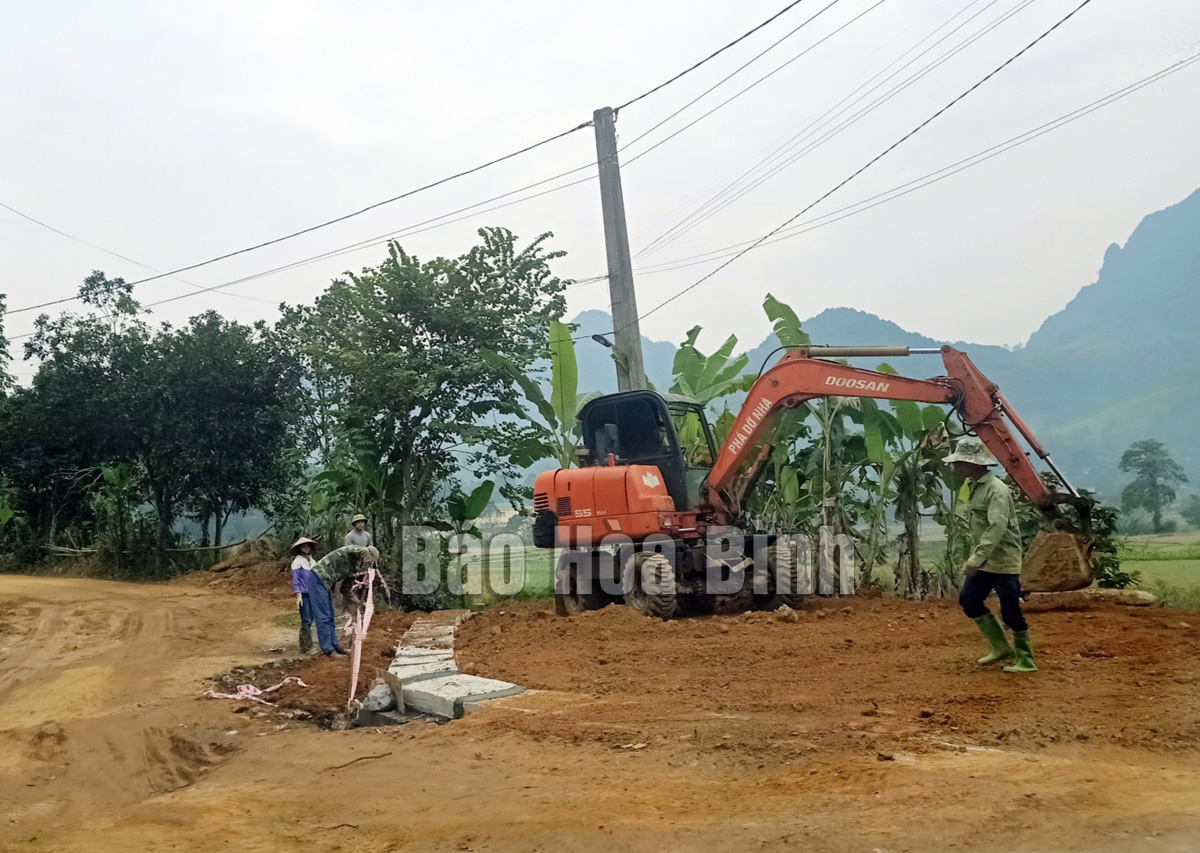 The construction site of a road in Hung Son's Bua Cau hamlet.
The commune has strength in developing agriculture, forestry and animal husbandry, which together account for over 47% of its economic structure. The Hung Son Party Committee has annually issued thematic resolutions on the local economic development, focusing on agriculture and facilitating people to access capital.
In 2022, the commune's total economic income exceeded 297 billion VND (12.67 million USD). Its cultivation, aquaculture, and planted forest areas were maintained at 1,511 ha; 13.2 ha; and 171.1 ha, respectively, with the total herd of cattle and poultry reaching 21,731 head. The commune has a lemongrass oil product by Huy Chi Cooperative meeting the provincial 3-star OCOP standard.
Also last year, Hung Son created 174 new jobs, and organised 3 bamboo and rattan craft classes for 120 students, 13 sci-tech transfer classes with 1,831 participants. Locals have access to capital with a total outstanding loan of 67.33 billion VND to invest in economic development.
By the end of 2022, the commune realised seven out of the 19 new rural criteria. Last year, Hung Son began six new infrastructure projects worth over 36 billion VND. Attention was paid to investment in education, while national target programmes on poverty reduction and social security were well conducted. So far, the commune has 559 poor households, accounting for 29.4% of its total, and 364 near-poor households, 19.2%. Its annual per capita income nears 34 million VND.
Bui The Vuong, Secretary of the Hung Son Party Committee, unveiled that in the time to come, the Party Organisation will intensify its education and capacity building works, and the Party leadership in activities that encourage people boost commodity production, bringing about high economic value, raising income, and reducing poverty sustainably./.