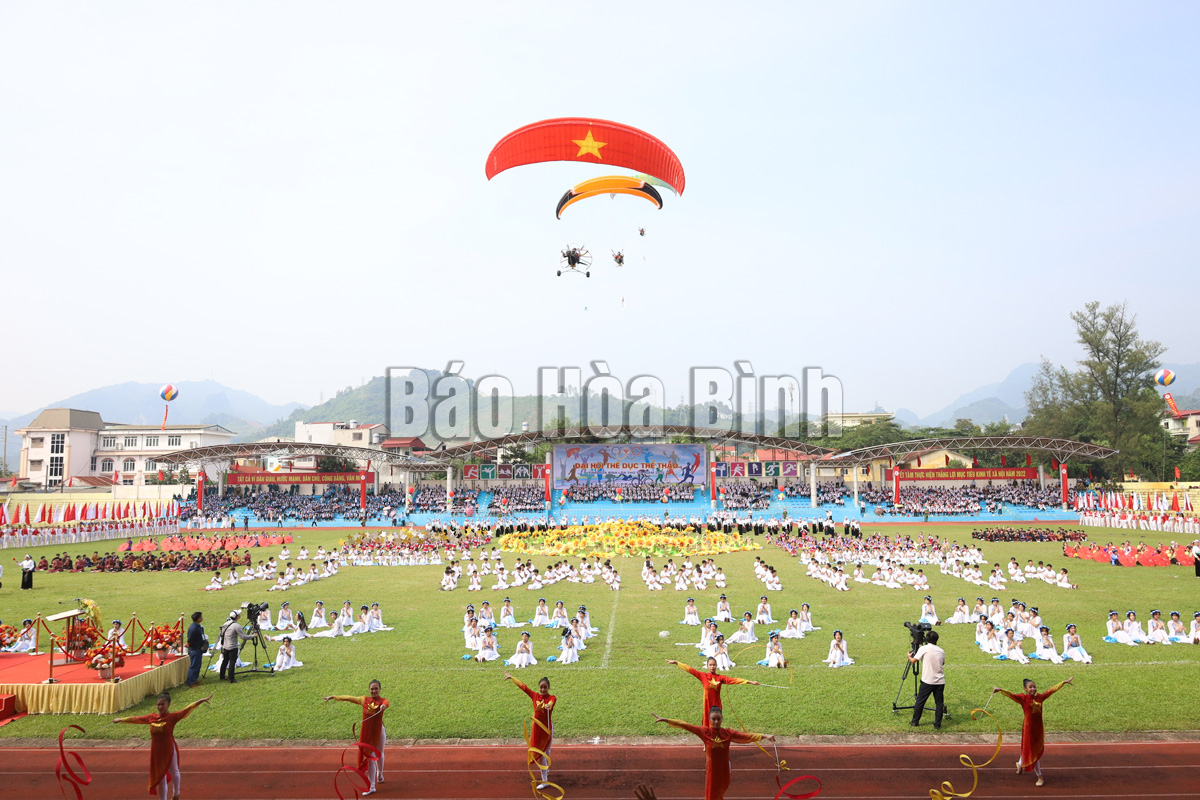 (HBO) – The provincial People's Committee held an opening ceremony for the 7th Hoa Binh Games at Hoa Binh Stadium on September 27.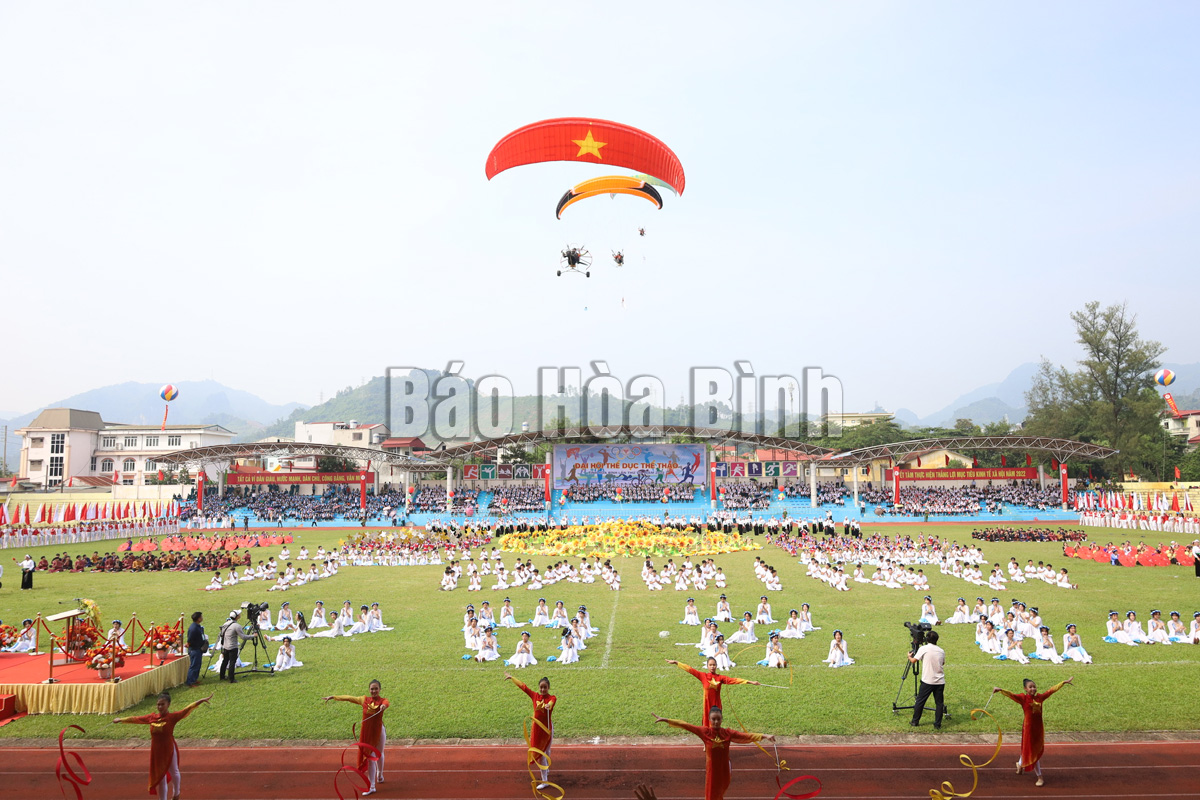 Opening ceremony for the 7th Hoa Binh Games at Hoa Binh Stadium on September 27.
Following a parade of different sectors and localities, the torch, lighted at the President Ho Chi Minh Monument in the historic Hoa Binh Hydropower Plant, was accompanied to the stadium by 15 outstanding local athletes led by Dinh Van Linh, who has won many gold medals at national cycling tournaments and a silver medal at the 31st Southeast Asian Games (SEA Games).
Nguyen Phi Long, alternate member of the Party Central Committee and Secretary of the provincial Party Committee, lighted the Games' cauldron.
Delivering the opening speech, Nguyen Van Toan, Standing Vice Chairman of the provincial People's Committee and head of the Games organising board, asked the board's members of and relevant agencies to exercise the highest sense of responsibility to fulfill assigned tasks; the jury to work impartially, objectively, and precisely; and athletes to do their utmost to show the best performance so as to ensure success for the Games.
After that, Bui Van Khanh, Deputy Secretary of the provincial Party Committee and Chairman of the provincial People's Committee, read late President Ho Chi Minh's appeal for all people to practice physical exercise.
He said the 7th Games of Hoa Binh province is an important sporting event which reflects the local Party organisation's determination to promote the realisation of the targets set in the resolution of the 17th provincial Party Congress.
The Games opening ceremony featured mass performances by 200 gong artisans of the Muong ethnic group and 800 students. The show reflected the solidarity, cultural identity, and sporting spirit of Hoa Binh, popularised historical and cultural traditions of local ethnic groups, and introduced the province's socio-economic achievements in the recent years as well as development orientations for the coming years. It also aimed to encourage the sports movement and physical exercise among the public so as to help Hoa Binh achieve comprehensive human development and contribute to local and national development and defence.
After the opening ceremony, the organising board held competitions of athletics, pole pushing, tug-of-war, and crossbow shooting./.