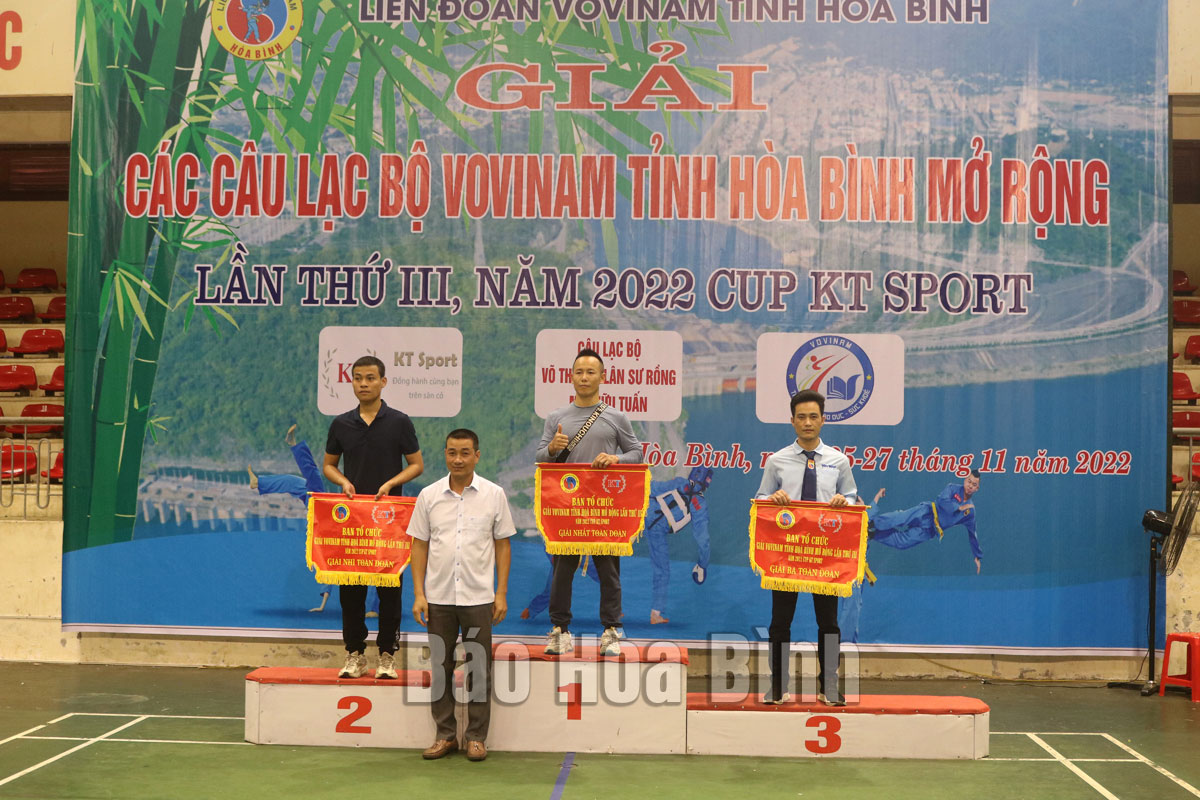 (HBO) - From November 26 to 27, at the Provincial Gymnastics Gymnasium, the Department of Culture, Sports and Tourism collaborated with the Vovinam Federation - Viet Martial Arts of the province to organize the Tournament of the 3rd Open Vovinam Open Club of Hoa Binh province in 2022, KT Sport Cup.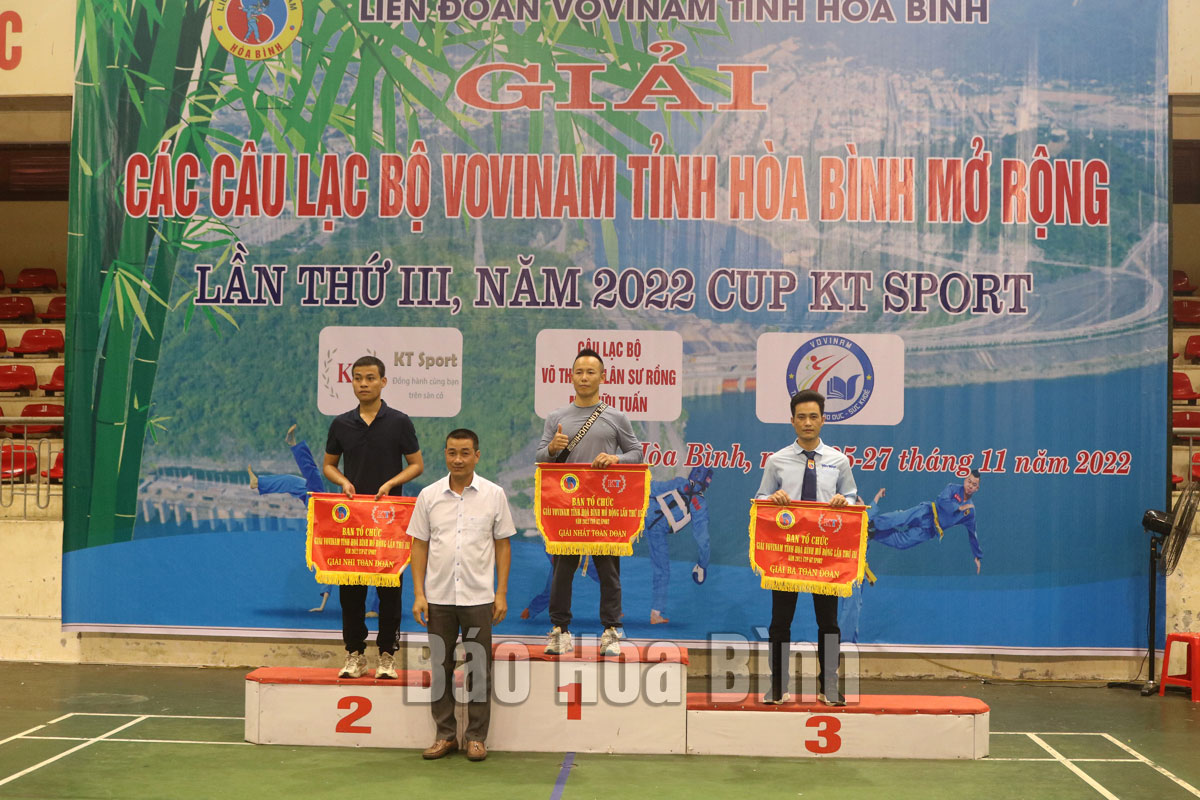 The Organizing Committee were awarding the first, second and third prizes to the teams that achieved excellent results.
There were nearly 300 athletes from Bac Ninh, Tuyen Quang, Nam Dinh, Lao Cai, Thanh Hoa, Hai Duong, Ha Nam, Ha Giang provincees and Hanoi, and 8 clubs in the provincial districts and the city took part in the tournament; they competed in 34 sets of medals in the two right and opposite weight categories of men, women and team.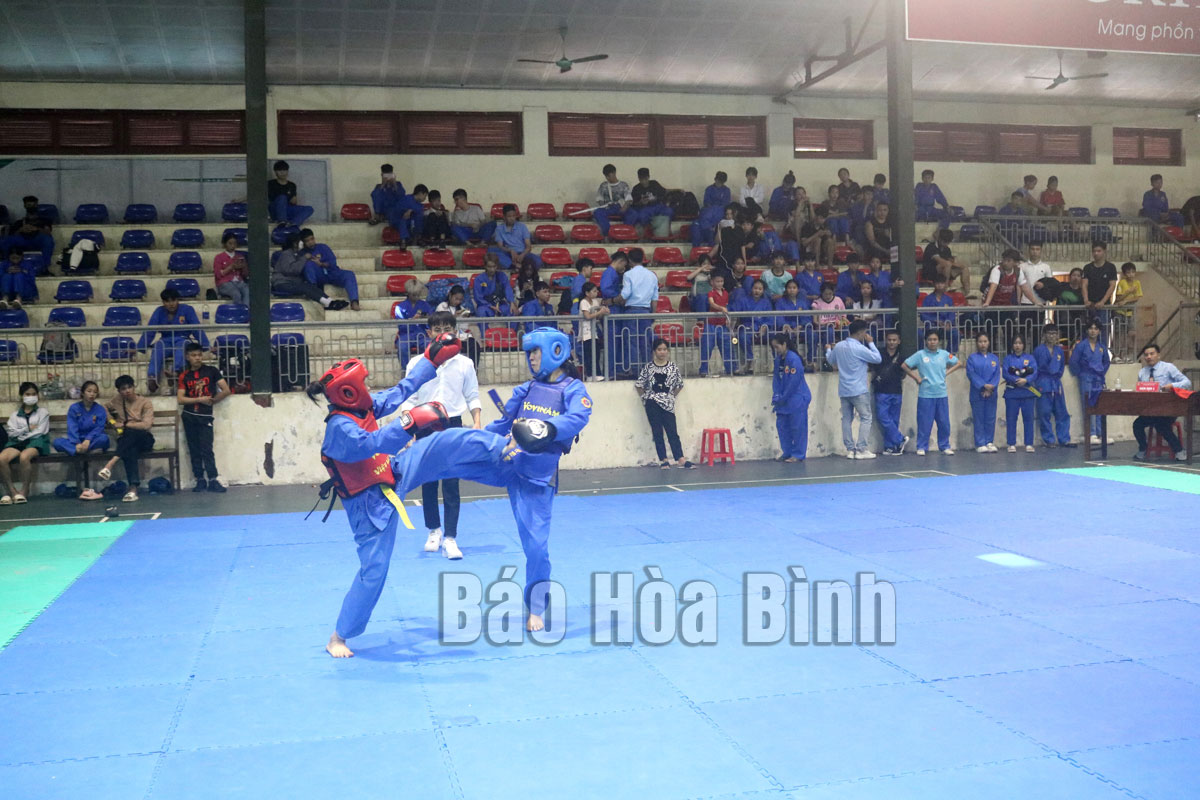 The athletes were competing in the women's opposite weight class.
After 2 days of exciting and attracting competition with nearly 190 fighting matches and 116 boxing turns, the athletes devoted themselves to the audience with fierce and dramatic competitions.
At the end of the tournament, the Organizing Committee awarded 34 first prizes, 34 second prizes and 34 third prizes to the athletes with high achievements in each competingcontent. The final achievements, the first prize fỏ the whole team belonged to Ngoc Lac district (Thanh Hoa); The second prize was awarđe to Lac Son district (Hoa Binh) and the third prize wasawwarded to Da Bac district (Hoa Binh).