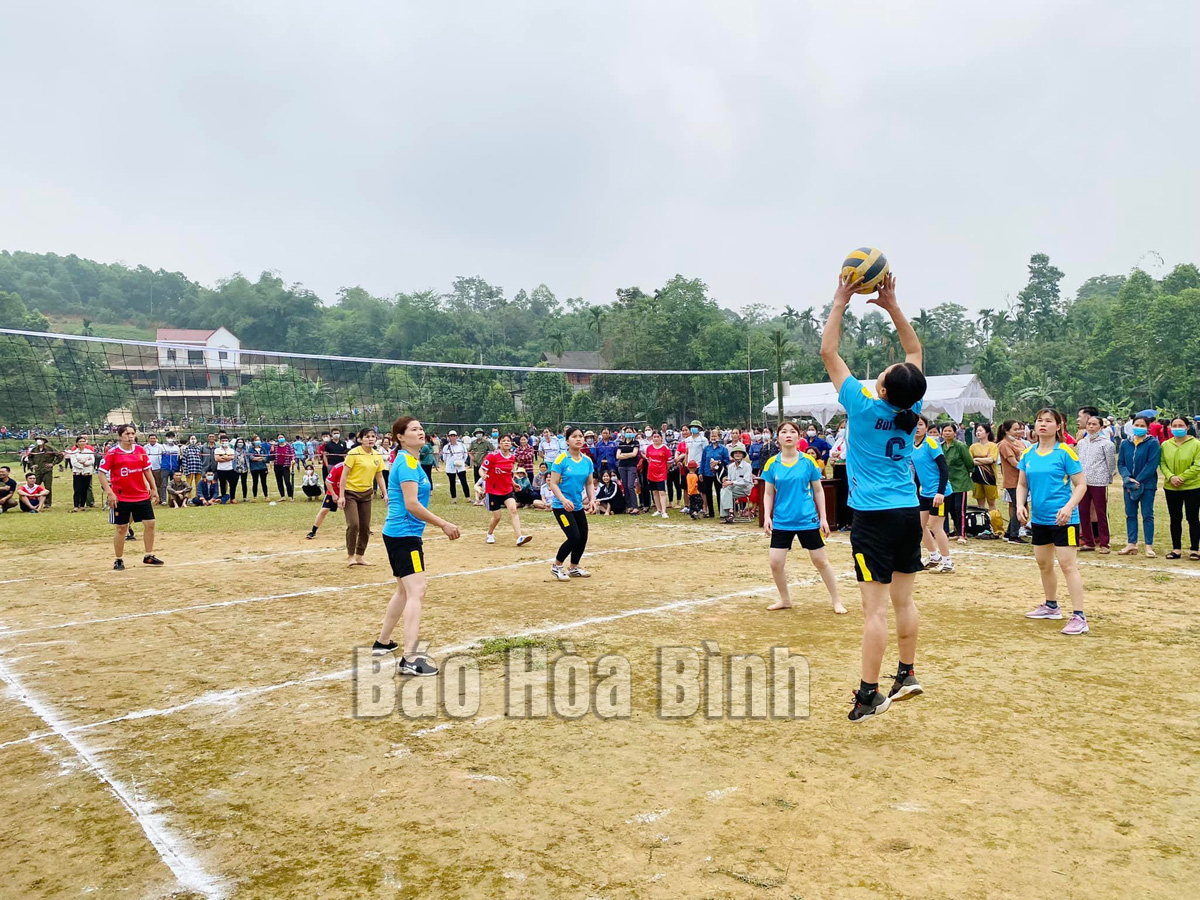 (HBO) – In recent years, spring days in communes across Hoa Binh province have been more joyful than ever, with cheers from the audience for fiery volleyball spikes.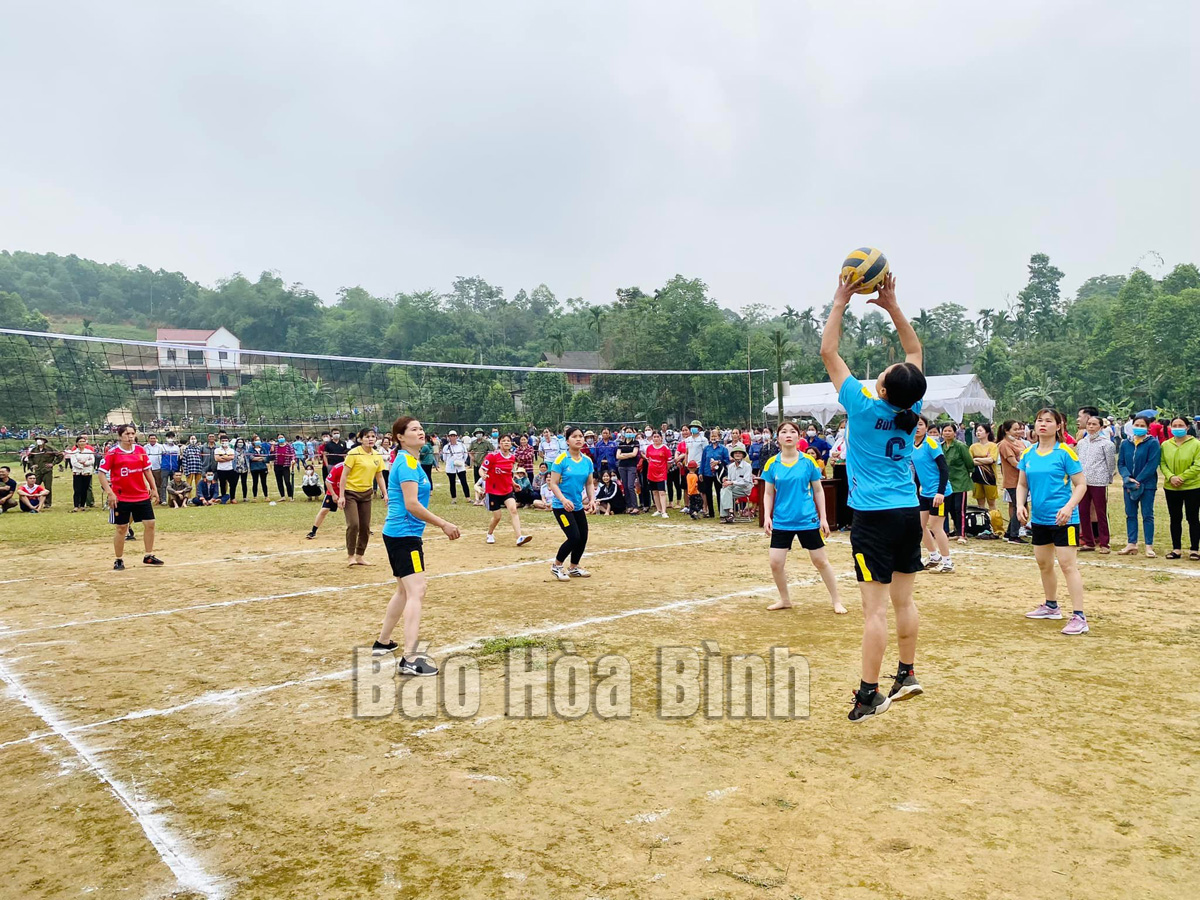 Volleyball has become an indispensable part of Quyet Thang villagers on spring days.
Bui Van Diep, a Bo town resident in Kim Boi, said: "I currently live and work in Hanoi. Every Lunar New Year, when I have many days off, I often arrange to return to my hometown to celebrate Tet as soon as possible, partly because of homesickness when working away from home, and partly because I don't want to miss any volleyball match in the local tournament on Tet holiday."
For Hoa Binh residents, volleyball is probably the "king sport" during the Tet festival, as it has long been loved by people across the province. Nowadays, together with traditional leather volleyball, an outdoor version of the sport has become more popular, and "dominated" almost all playgrounds in residential areas.
Quach Thi Tuyen in Sao ward of Bo town has been practicing this type of volleyball with other women in the ward for more than one year. Tuyen said that she feels passionate about this sport, because the ball used is a bit lighter, which is easy to hit, and suitable for people aged over 50 like her.
Volleyball is not simply a sport, but has gradually become a bridge connecting people in the community, especially during Tet holidays./.