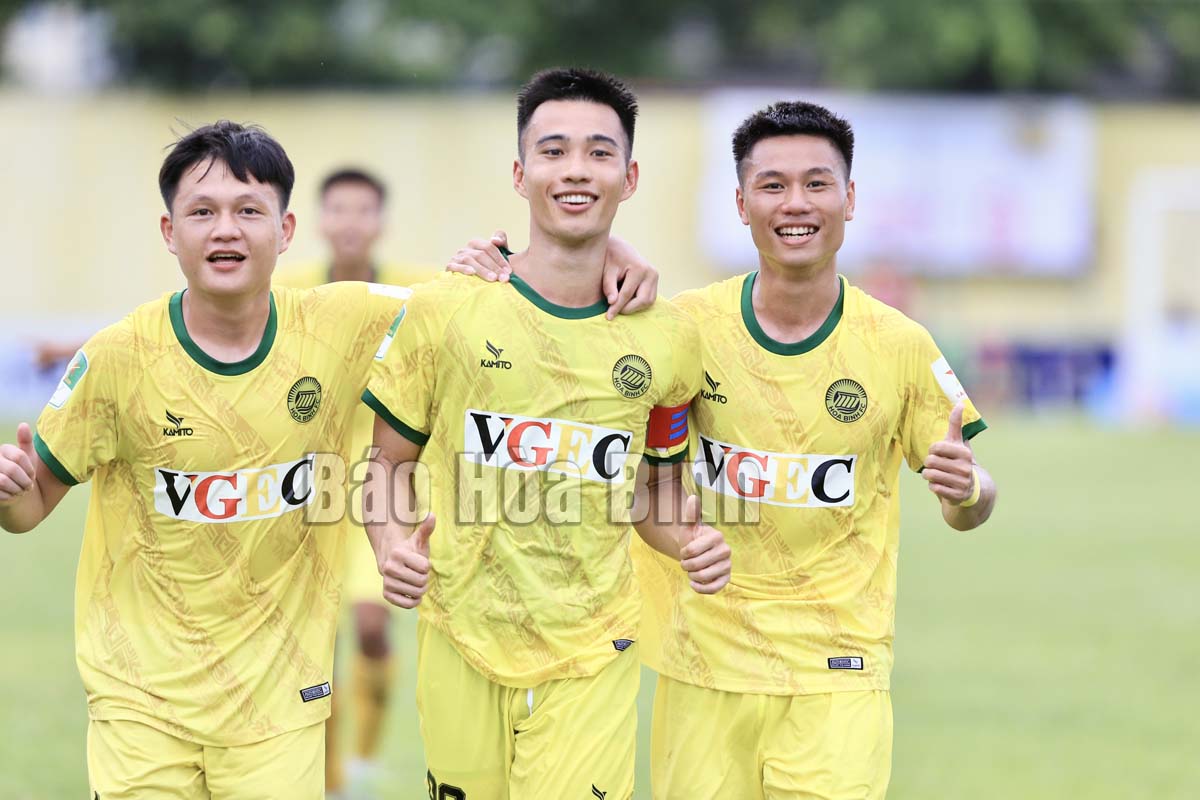 (HBDT) - In the afternoon of July 1, at the Provincial Stadium, the match of the 10th round of the National First Division Football Tournament in 2023 between Hoa Binh Football Club (Hoa Binh FC) and Hue Football Club took place (Hue FC).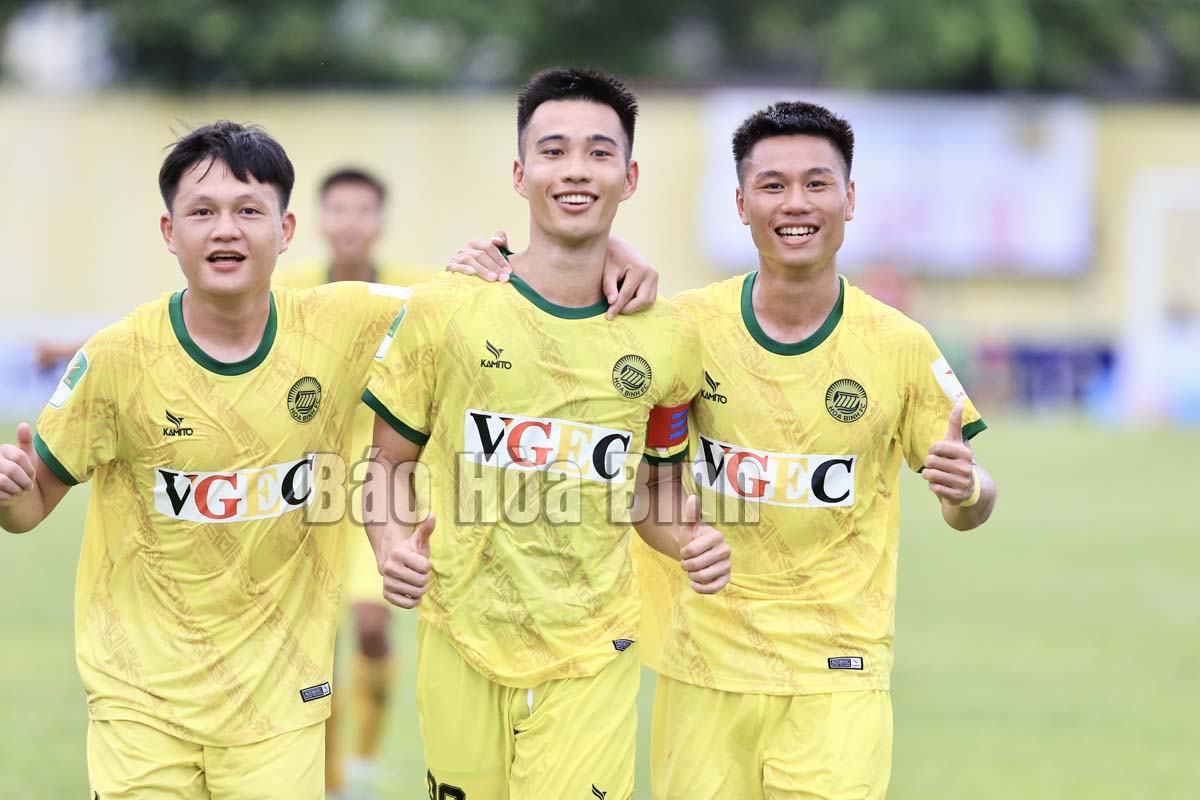 Hoa Binh FC players were celebrating the victory.
In spite of a significant effect on the players' fitness from the intense heat, both teams entered the game with a great determination. In the first half, both Hoa Binh FC and Hue FC actively pushed up the squad in search of goals. Not too many dangerous situations were created. The first half ended with a 0-0 draw.
In the second half, in the 59th minute, the captain, Hong Quan of Hoa Binh FC had a dangerous header that hit the guest team's net, opening the score. The goal caused Hue FC to push up the squad, strengthening the attack with the hope to find an equalizer, and to shorten the score.
Towards the end of the match, the game was becoming more and more interesting. In the second minute of the injuried time, Anh Thong's accurate header helped Hoa Binh's team have more goals. Despite their best efforts, Hue FC still could not find a goal. 2-0 was the final score of the match with the victory belonging to Hoa Binh FC. This is the first victory of the "Northwest Pride" team at home stadium.
This victory has ended the 5 consecutive draws of the coach Le Quoc Vuong and his students. Previously, Hoa Binh FC had a confrontation with Hue FC in the 5th round of the National First Football League in 2023 with a 0-0 draw.