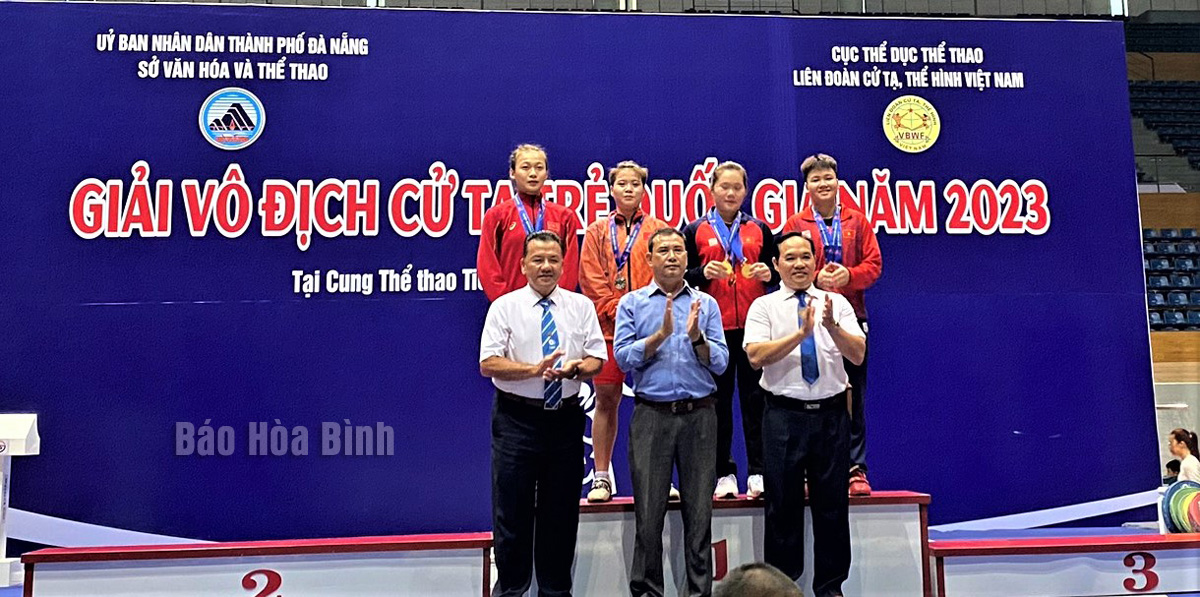 (HBO) - The National Youth Weightlifting Championships in 2023 took place nin Da Nang City. The tournament has attracted nearly 180 athletes from 27 provinces, cities all over the country. The athletes competed in 10 men's events (55kg, 61kg, 67kg, 73kg, 81kg, 89kg, 96kg, 102kg, 109kg, over 109kg weight classes) and 10 women's events (45kg, 49kg, 55kg, 59kg weight classes) , 64kg, 71kg, 76kg, 81kg, 87kg, over 87kg).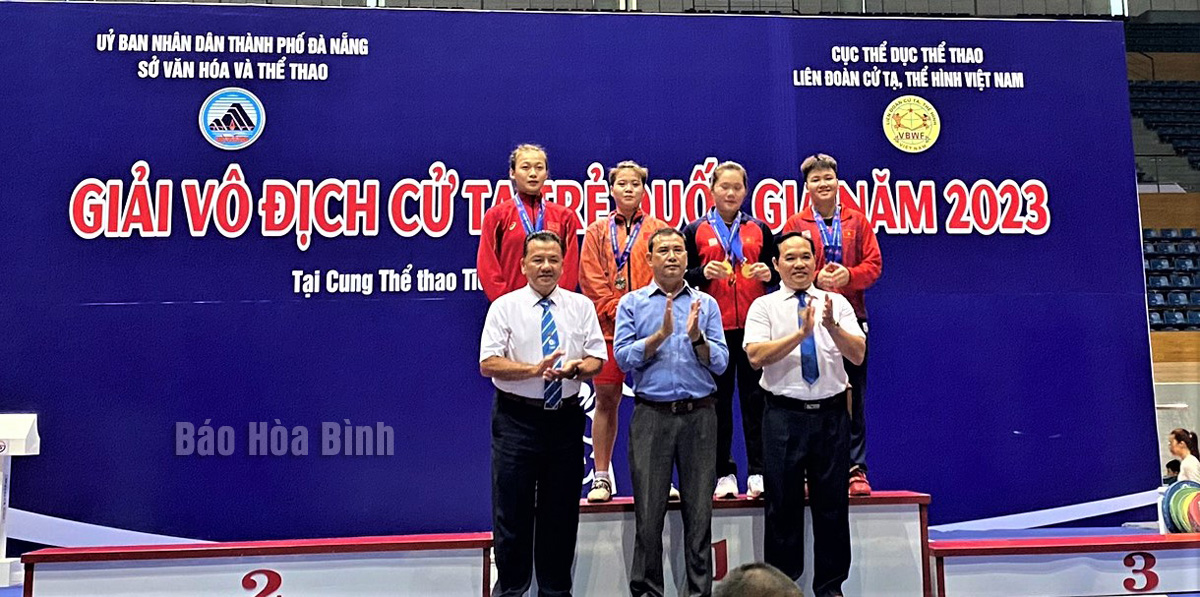 The athlete Bui Thi Phuong (far on the right) has won 3 bronze medals at the National Youth Weightlifting Championship in 2023.
The athletes from Hoa Binh province participated in the tournament with the coach, Quach Cong Cong and 3 athletes (both from the Provincial Gifted School for Training and Sports Competition). The results are as follows: The athlete Bui Thi Phuong won 3 bronze medals in the events of 55kg weightlifting, pushing and general election form women.