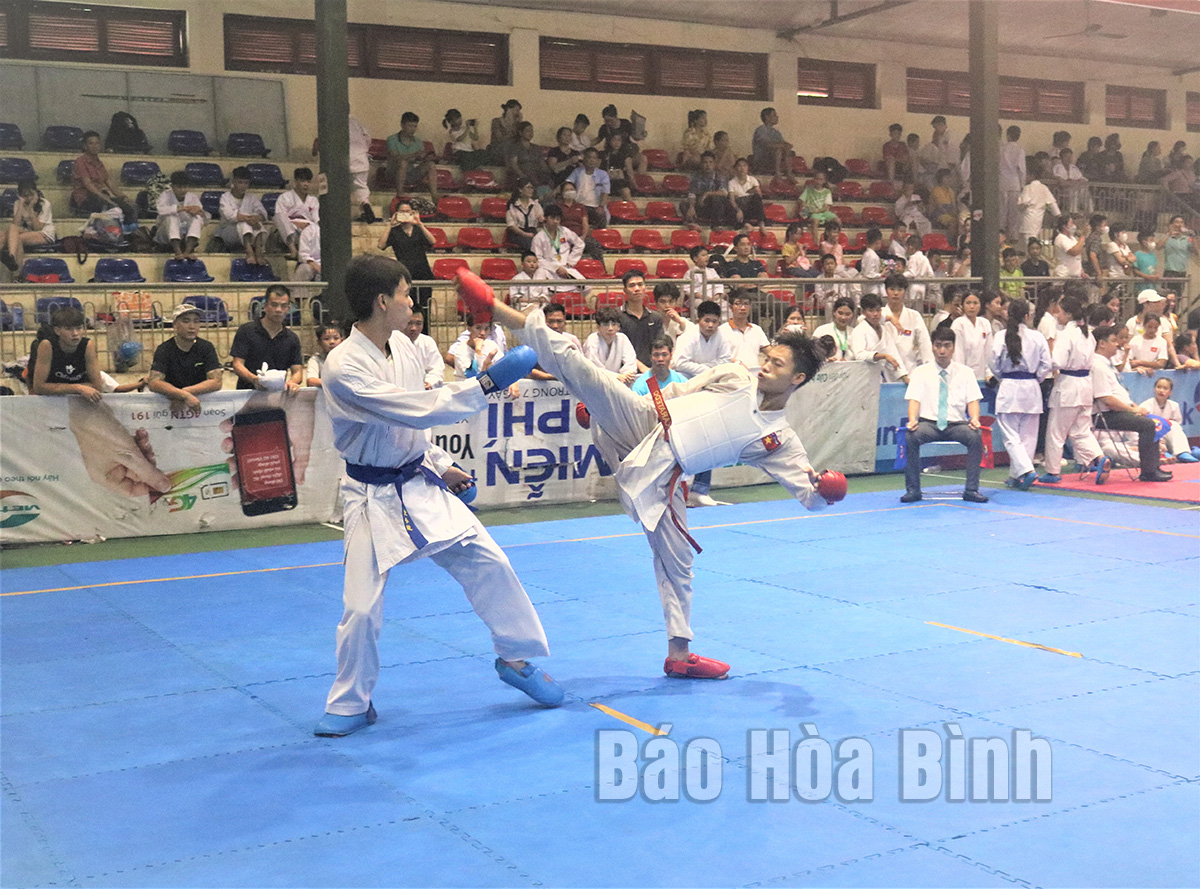 (HBO) - At the Provincial Gymnastics Gymnasium, the Provincial Karate Federation has just organized the 5th Youth Championship for Opne Karate of Hoa Binh Province in 2023.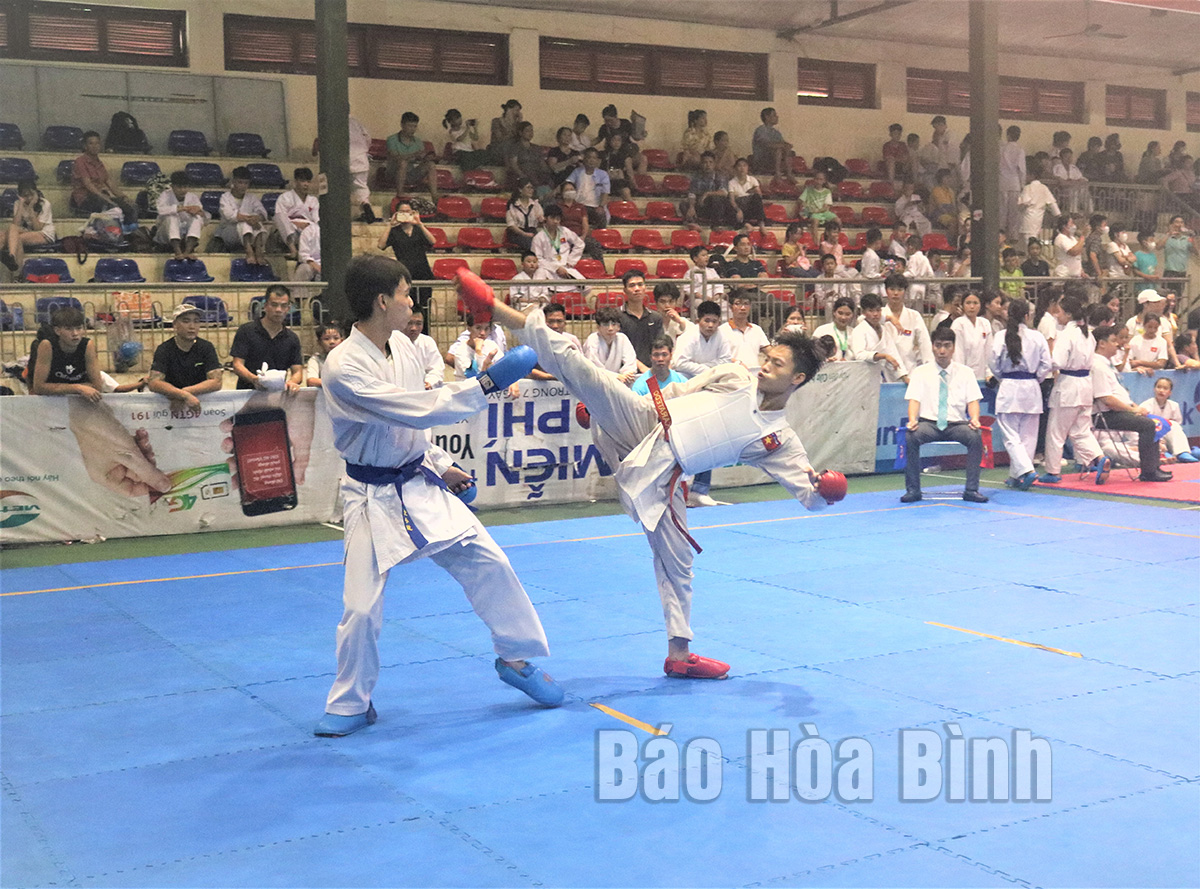 The athletes are competing in male countervailing competition.
The tournament has attracted 358 athletes from 22 clubs in a number of the northern provinces and cities including: Hoa Binh, Hanoi, Ha Nam, Thanh Hoa, Hai Phong, Son La, Vinh Phuc, Ninh Binh, Quang Ninh and Hung Yen. The athletes competed in 100 sets of medals in two contents, Kata (martial art) and Kumite (countervailing) dividing into weight classes, age groups of men and women.
After a day of exciting and exciting competition, at the end of the tournament, the Organizing Committee awarded 100 gold medals, 100 silver medals and 200 bronze medals to the athletes with the outstanding achievements.
The final achievement, the team first prize: Luong Son - Hoa Binh district club (22 gold medals, 11 silver medals, 22 bronze medals); 2nd place: Lac Son district club (18 gold medals, 17 silver medals, 18 bronze medals); the third prize: Quang Trung Club (10 gold medals, 14 silver medals, 8 bronze medals).