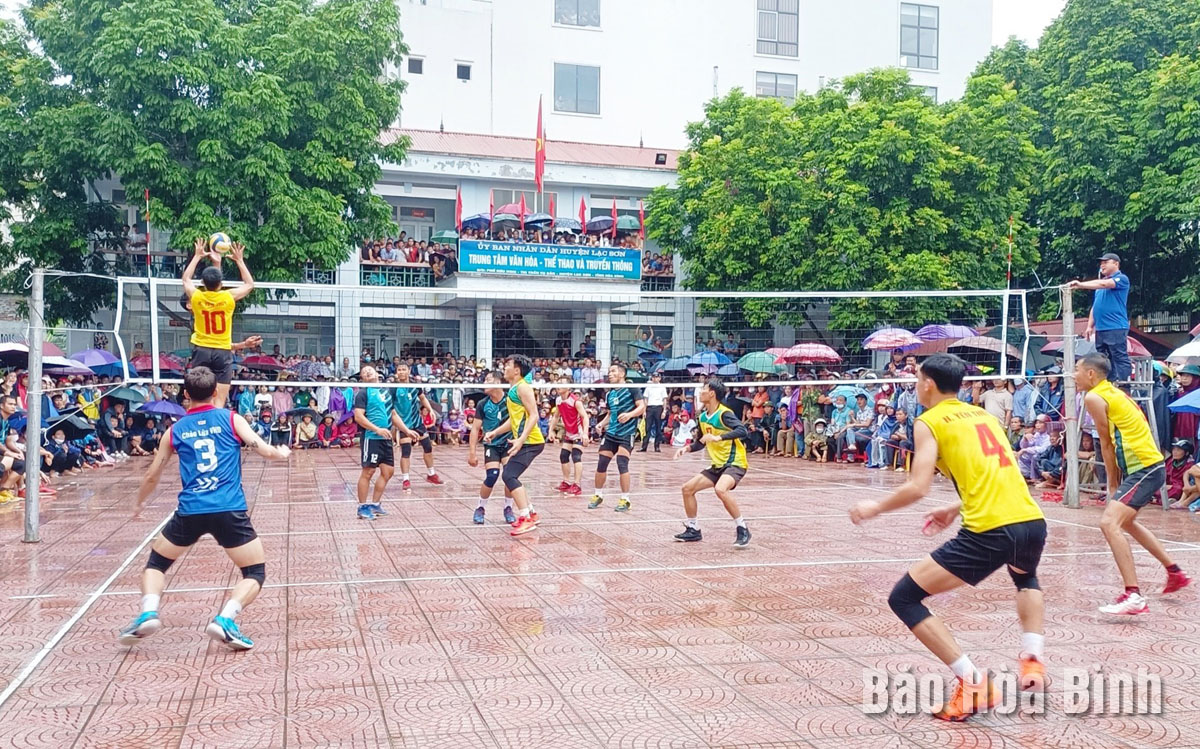 (HBO) - In Lac Son district, the Department of Culture, Sports and Tourism coordinated with the People's Committee of Lac Son district to organize the closing ceremony Provincial Volleyball Championship of Hoa Binh in 2023.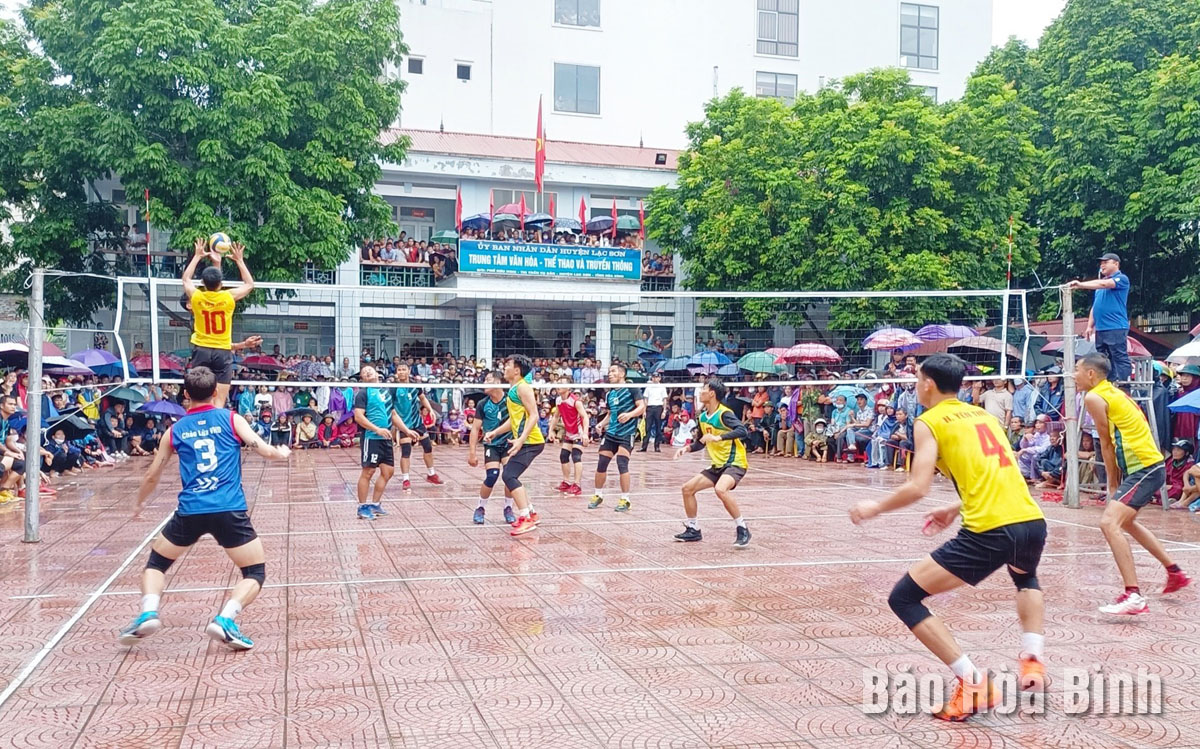 The Organizing Committee were awarding the medal and trophy to the men's volleyball championship of Yen Thuy district team.
There was the participation of 152 athletes from 15 teams in 10 districts, the city and the Ministry of National Defense of the province. There werr 8 men's volleyball teams and 7 women's volleyball teams, and the teams were divided into 2 round-robin groups to select the first and second teams from each group to compete in the semi-finals and finals.
With the spirit of solidarity, honesty, nobility and receiving enthusiastic cheers from a large number of fans, the teams played with all their heart and dedication. They have gived good football matches, many beautiful, attractive and dramatic football scenes to the fans. In particular, this year's tournament featured many excellent athletes in attack and defense, making the tournament exciting, attractive and fierce.
The first-second prize match between the men's volleyball team of Yen Thuy district and Luong Son district.
At the end of the tournament, the Organizing Committee awarded medals and championship cups to the teams with high achievements. In the men's volleyball championship, the Yen Thuy district team won the first prize; the second prize was awarded to Luong Son district; The third prize to Lac Son district.
In the women's volleyball championship, the first prize belonged to Hoa Binh City team; the second one was awarded to Kim Boi district; the third one was awarded to Yen Thuy volleyball team.
In addition, the men's volleyball team of Da Bac district and the women's volleyball team of Lac Son district won the style awards; The movement award was awarded to the Lac Son district delegation.
The organization of Volleyball Championship is to promote the training and sports movement, to continue promoting the implementation of the Campaign "All people exercise following the example of the great Uncle Ho". At the same time, excellent athletes will be selected to represent Hoa Binh province volleyball to compete at the National Sports Competition for the Ethnic Minority, Region I taking place in mid-November 2023 in Cao Bang province.