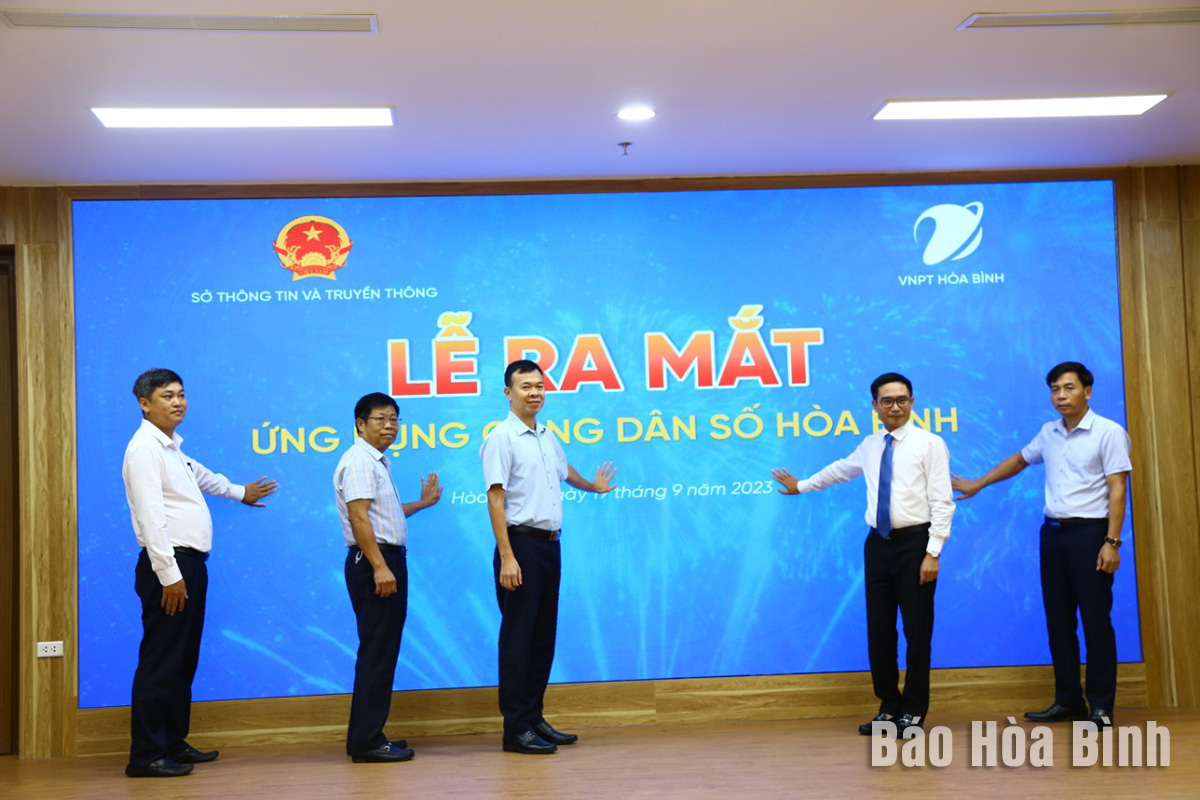 Recognising the impact of digital transformation in market share and production trends as well as opportunities it brings to businesses in engaging more deeply into the global supply and value chains, Hoa Binh is rolling out measures to promote digital transformation among the local businesses.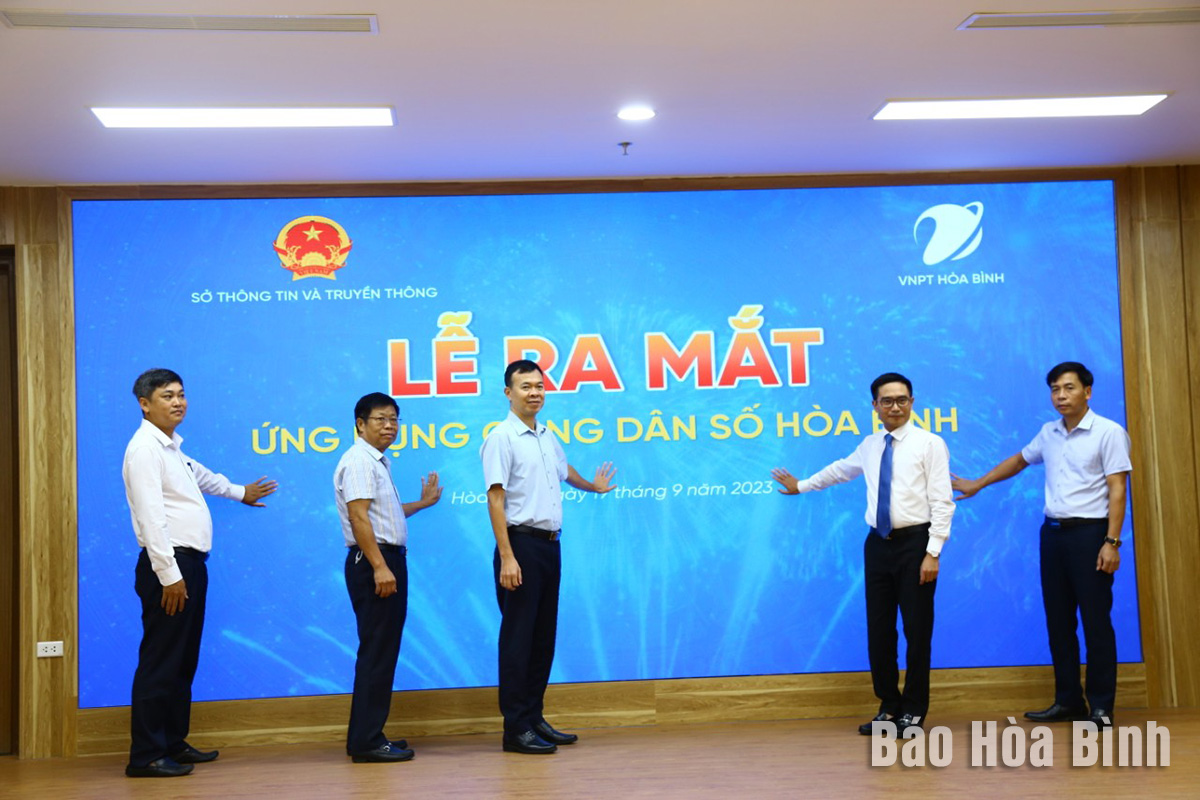 Representatives from local agencies and businesses operating on digital platforms in Hoa Binh press the button to launch the Hoa Binh Digital Citizen App on September 19, 2023.
On June 3, 2020, the Prime Minister signed to issue Decision 749/QD-TTg approving the National Digital Transformation Programme until 2025 with a vision to 2030. Accordingly, along with digital government and digital society, digital economy is one of the three key pillars of the programme. In order to promote the sustainable digital economy development, speeding up digital transformation among businesss is a crucial need.
In respond to the programme, on December 24, 2021, the Party Committee of Hoa Binh issued Resolution No. 08-NQ/TU on digital transformation in the province in the 2022-2025 period with a vision to 2030, along with many programmes and plans to build digital government and solutions to strengthen the application of information technology. The province aims for 20% of contribution from digital economy to the provincial gross regional domestic product (GRDP) by 2025, along with at least 10% of digital economy rate in particular sectors, and a minimum growth of 7% in labour productivity each year.
Under an action plan issued by the provincial People's Committee on March 21, 2022, Hoa Binh set criteria to evaluate the digital transformation level in businesses and rolled out measures to support local firms, cooperatives and business and production facilities in the work.
With the application of the digital transformation creteria, Hoa Binh aims to help enterprises define their progress in the field to make more suitable efforts, and promote the overall business digital transformation and the development of digital businesses at the same time, serving the management and implementation of its business development strategy.
Specific tasks have been assigned to particular departments, sectors and localities to speed up digital transformation among businesses, especially small- and medium-sized enterprises, cooperatives and business and production facilities in all fields and localities.
However, the process of digital transformation in the province has seen many difficulties due to the COVID-19 pandemic impact and limited investment resources for business and production development, as well as poor awareness by local firms of digital transformation and a lack of investment in the application of digital platforms and new solutions and technologies in business and production activities.
In order to remove the difficulties, Hoa Binh has focused on implementing various measures, including strengthening communications to enhance the local business community's awareness of digital transformation, evaluating digital transformation performance of businesses, building a business database and a consultation network on digital economy, and encouraging local firms to promote digital transformation.
Nguyen Van Chuong, Vice Chairman of the provincial People's Committee and Vice Chairman of the provincial Steering Committee for Digital Transformation, said that digital transformation is an endless point, during which businesses must constantly update, innovate, improve, and absorb new things to keep up with the trends of the times.
Business leaders should come up with breakthrough mindset and long-term strategy for digital transformation in all activities, including management, production, business and global supply chain engagement, he said.
The official underlined three major factors of digital transformation – awareness, skill, and technology, which are all based on digital platforms.
He pledged that the provincial People's Committee will always pay great attention to accompanying and support local firms in speeding up digital transformation and enhancing competitiveness, launching new business models, and generating new economic values, thus completing the locality's tasks in digital transformation and promoting socio-economic development in the province.
Addressing the event, Bui Duc Nam, Director of the provincial Department of Information and Communications, stressed the need to connect businesses engaging in digital platforms and e-ecommerce with production firms in particular sectors to create new connectivity chains, while helping local firms make full use of 35 national digital platforms for the development of digital transformation, digital government, digital economy and digital society.
Meanwhile, Ha Trung Nguyen, Vice Chairman of the Hoa Binh Business Association, said that the local business community hopes for assistance from the administration at all levels and sectors to deal with current difficulties and challenges to speed up digital transformation.