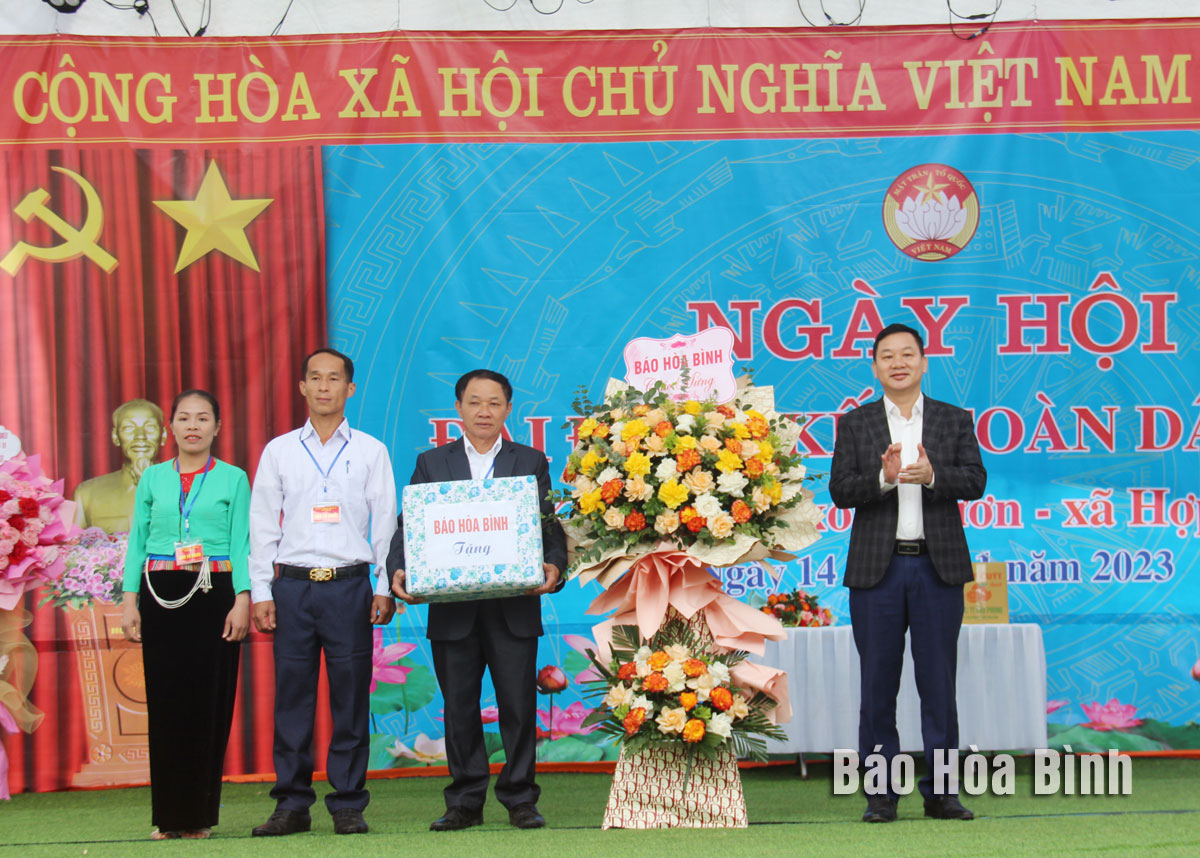 On November 14, Luon hamlet, Hop Tien commune, Kim Boi district organized the Great National Solidarity Festival 2023.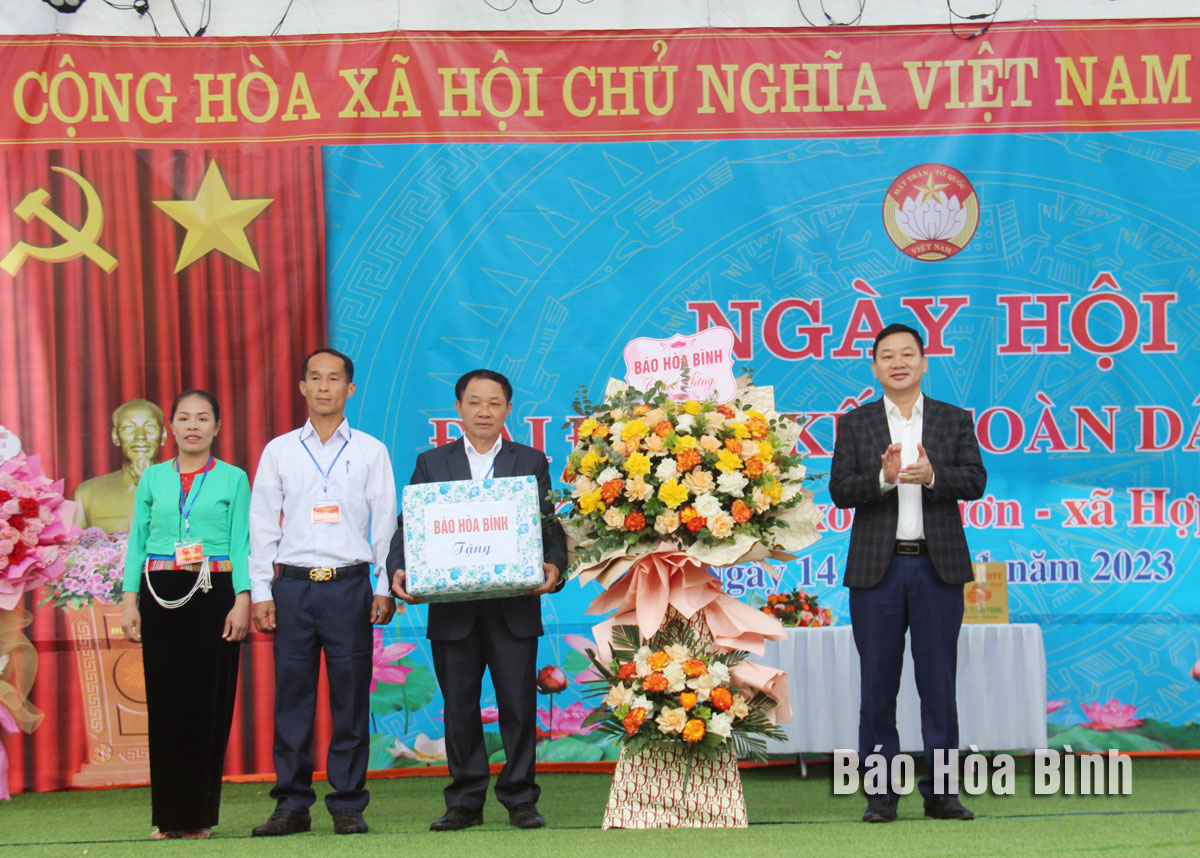 Comrade Nguyen Manh Tuan, Editor-in-Chief of Hoa Binh Newspaper presented flowers and gifts to congratulate the festival.
There are 107 households, 478 people in Luon hamlet, 99% Muong ethnic group. In 2023, the average income is estimated to reach 25 million VND/person, with 11 households escaping poverty. There are currently 16 poor households, 9 near-poor households; over 78% of households achieved the title of cultural family.
At the festival, the Luon Hamlet Front Working Committee launched the emulation movement in 2024, which continues to effectively implement 5 contents of the campaign "All people unite to build new rural areas and civilized urban areas". Striving to reduce the rate of poor households by 5%; over 95% of households achieve cultural family status and maintain the title of cultural residential hamlet.
On this occasion, Hop Tien commune leaders awarded certificates of merit to outstanding cultural families for 3 consecutive years in Luon hamlet.