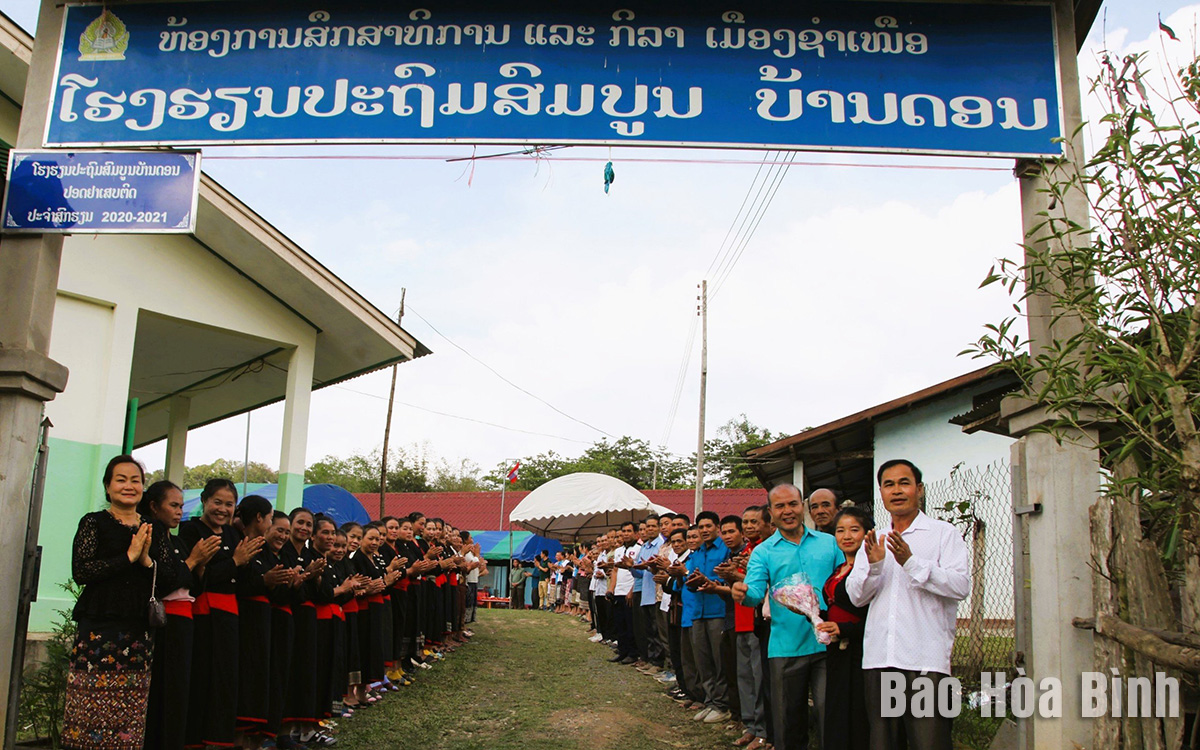 We visited Houaphanh province in Laos for the first time in May 2023. During the trip, our Lao friend enthusiastically shared that there is a man named Phu Son Tham Ma Vi Say in the local Don village who has his origin from the Muong ethnic group and was the former Deputy Governor of Houaphanh.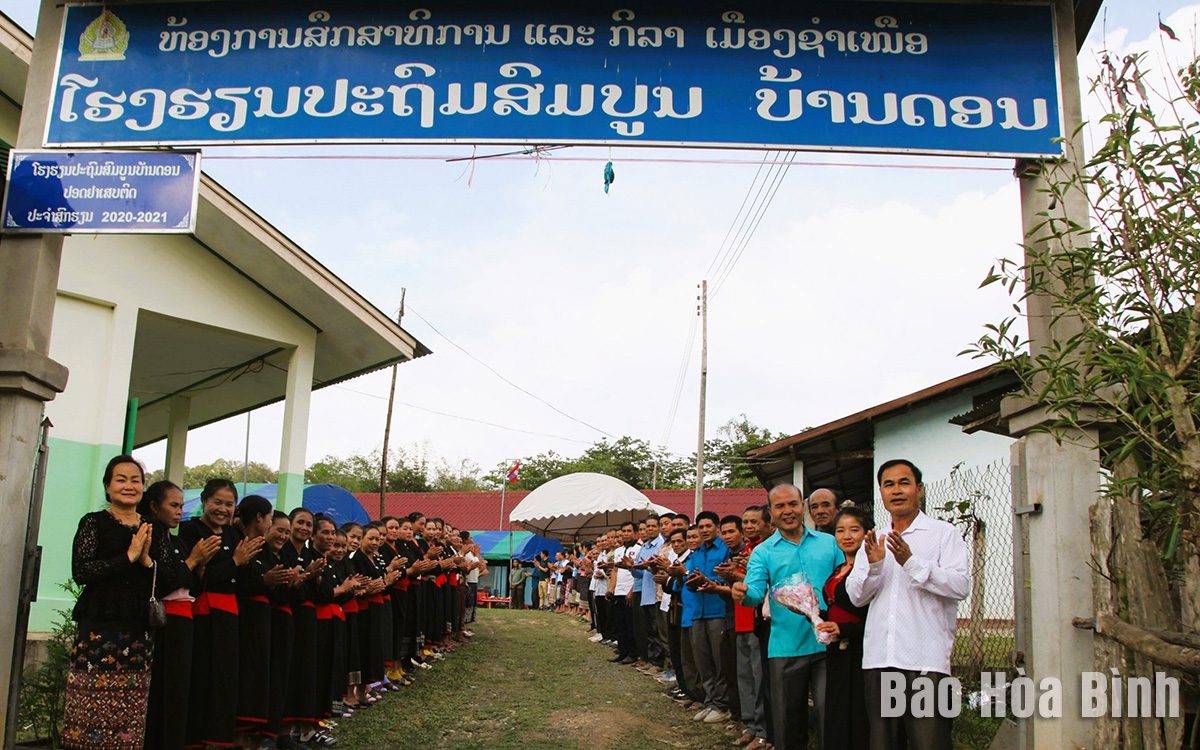 Phu Son Tham Ma Vi Say, former Deputy Governor of Houaphanh (first from right), and others in Don village welcoming a delegation from the Hoa Binh Association of Literature and Arts.
Amidst the locals welcoming our delegation from the Hoa Binh Association of Literature and Arts, which came to visit and learn about the Muong community in Houaphanh' Don village, I encountered a man with a gentle smile and hospitable demeanor. He is Phu Son Tham Ma Vi Say.
He was born in 1962 in Don village to a Muong couple. His parents were poor, with 14 children, eight of whom tragically passed away. As the fourth child among the remaining six, Phu Son's passion for learning prompted the pair to make every effort to support his education. To attend a secondary school, he had to travel 26 km to Xam Neua – the capital of Houaphanh, and he was the only one from his village continuing education there. In 1981, Phu Son graduated from high school. Thanks to his high academic achievements, the Lao Government sent him to the former Soviet Union for training in transport to serve his country in the future.
After completing his studies in 1987, he returned to his homeland and worked at a transport company in Vientiane. In 1993, he was appointed Deputy Director of the Houaphanh Department of Transport. In 2016, he served as the Deputy Governor of the province until his retirement in 2020.
As a well-trained and dynamic individual, he excelled in every task. When asked about how many awards and accolades he received from the Lao Party and the State, he smiled warmly and said, "There are many; I can't remember them all."
In his personal life, he got married in 1989 to Vat Xa Na, who worked at the Houaphanh Department of Health. The couple has two sons, both of whom followed in their father's footsteps and currently work at the provincial Department of Transport.
The Muong people from Don village migrated from Vietnam to Laos many centuries ago. Elderly residents of the village recalled that their ancestors once mentioned and passed down the names of places in Hoa Binh, such as Muong Vang, Muong Bi, and Muong Tuong. According to information from the Houaphanh Department of Information, Culture, and Tourism, this Muong community settled here in the early 18th century and has been living in this area ever since.
The actual living conditions of Muong people in Don village are challenging in terms of economics and infrastructure, with education level remaining low. In the 1970s-1980s, individuals who overcame difficulties and achieved success through education, like Phu Son, were rare in this community. Speaking of Phu Son, the local residents all say, "He is very good and close to the people." They take great pride in him - a Lao person of Muong origin who became a provincial deputy governor. Upon completing his official duties, he returned to his homeland to live with his fellow villagers, farming rice, tending to crops, and raising fish.