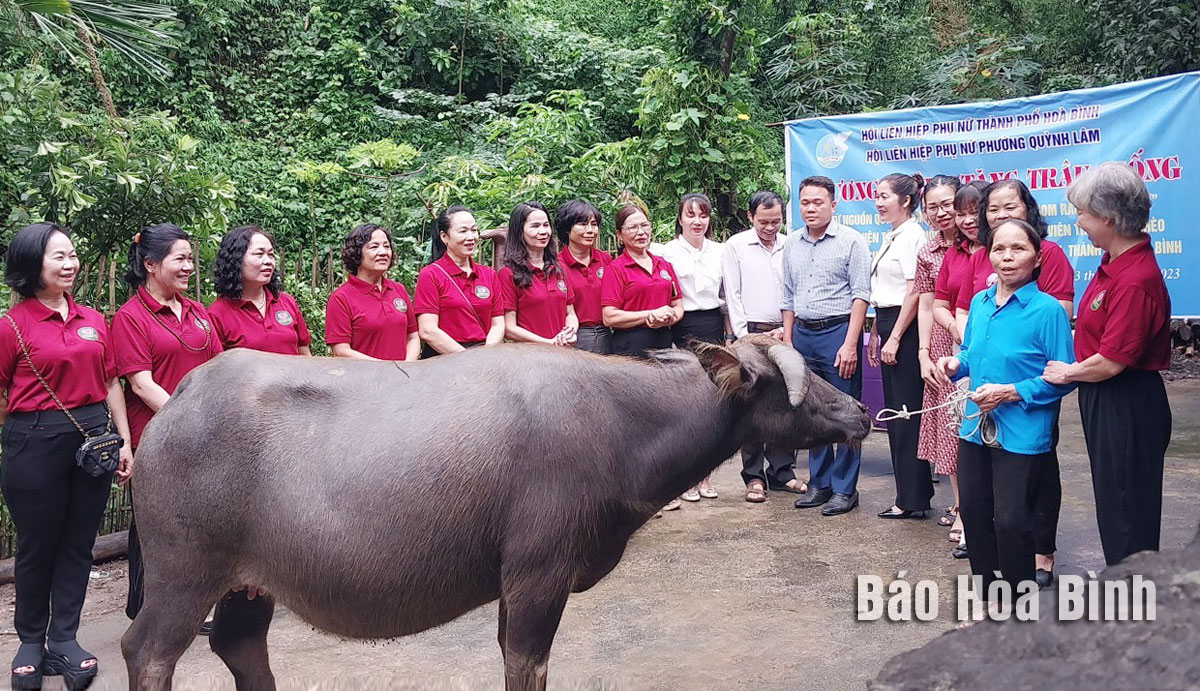 In recent years, Women's Union chapters in Hoa Binh province have paid attention to creating jobs and supporting women to start their businesses, especially for poor women and those in remote and ethnic minority areas.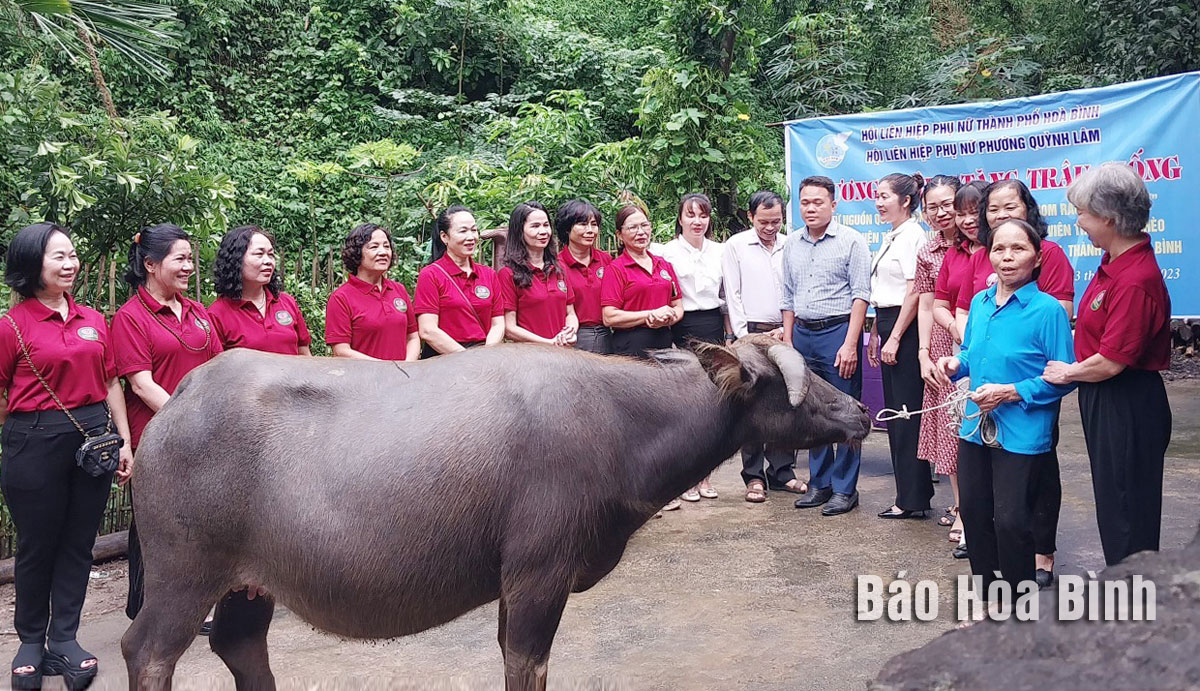 The Women's Union of Quynh Lam ward (Hoa Binh city) hands over a breeding buffalo to Bach Thi Nu, a member with financial difficulty.
Pham Thi Phuong, President of Hoa Binh City Women's Union, said that supporting women to start their businesses and develop household production is a key solution to help them secure livelihoods in line with Project 939 on supporting women startups in the 2017-2025 period of the city's Women's Union.
To effectively implement the project, since the beginning of this year, the city Women's Union has reviewed the number of women who wanted to start their own business, especially poor, near-poor, and disadvantaged households, and helped them access financial resources managed by the union to carry out business ideas and escape poverty sustainably.
In 2023, the city Women's Union sent 31 members to participate in entrepreneurship training classes organised by the Central Committee of the Vietnam Women's Union, the province's Women's Union and other agencies. The classes were designed to improving poverty reduction capacity for Women's Union activists at the communal level and those engaged in poverty alleviation work and start-up training.
In particular, Hoa Binh Women's Union chapters maintain models of cooperative and affiliated groups that have actively supported households in selling agricultural products worth over 304 million VND (12,540 USD). Thanks to the groups' activities, women's income has been improved.
Implementing a plan on coordination to provide vocational training for rural workers, the city Women's Union has collaborated with the city Centre for Continuing Education and Vocational Training and the Community Learning Centre to open 23 vocational training classes for 440 members, Phuong said. As a result, 100% of learners were granted vocational certificates and 145 members got jobs with salaries ranging from 3 million VND to 7 million VND.
It also coordinated with relevant agencies to organise a job consultation fair for 356 people, including 196 women.
Women's Union chapters in Hoa Binh have promoted entrusted activities with banks and credit institutions to help households escape poverty, she said.