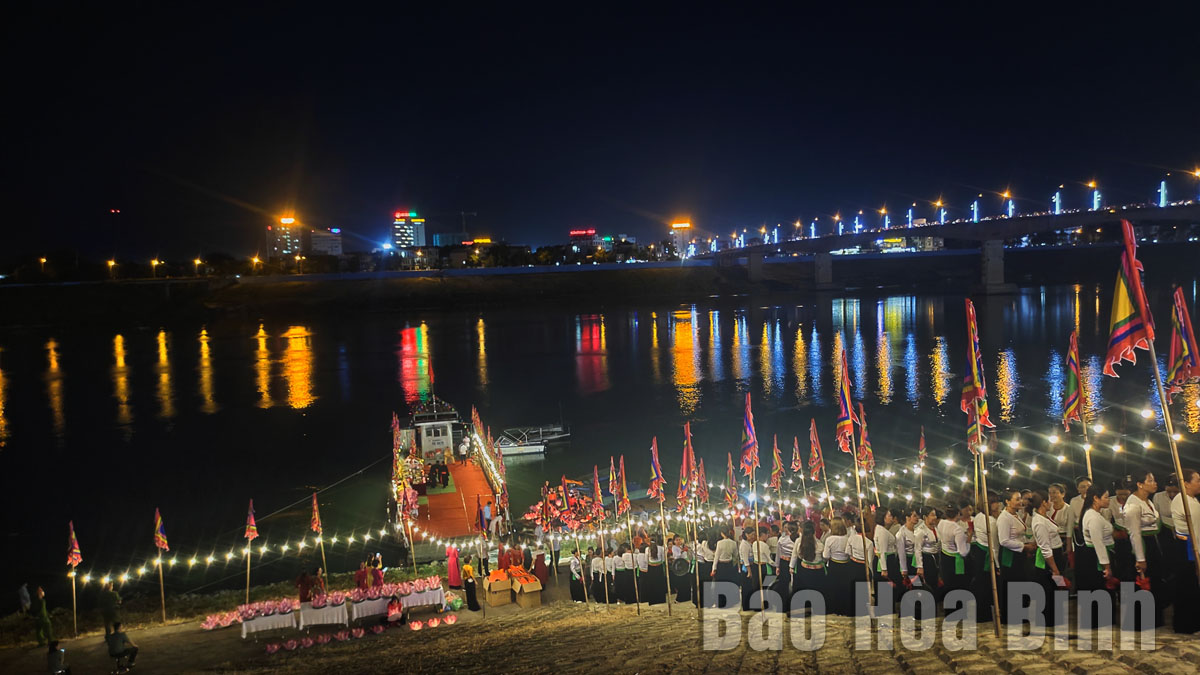 (HBO) - A night festival with flower-shaped lanterns was held on the Da river in Hoa Binh city on October 26 as part of the activities in the framework of the first Da River Fish-Shrimp Festival, and the Agricultural Fair and Exhibition of OCOP products in the northern midland and mountainous region in 2023.
The event attracted crowds of visitors and local residents. Thousands of colourful lanterns were floated, creating a shimmering scene on the river. Each lantern carried messages of peace, good fortune, and good weather.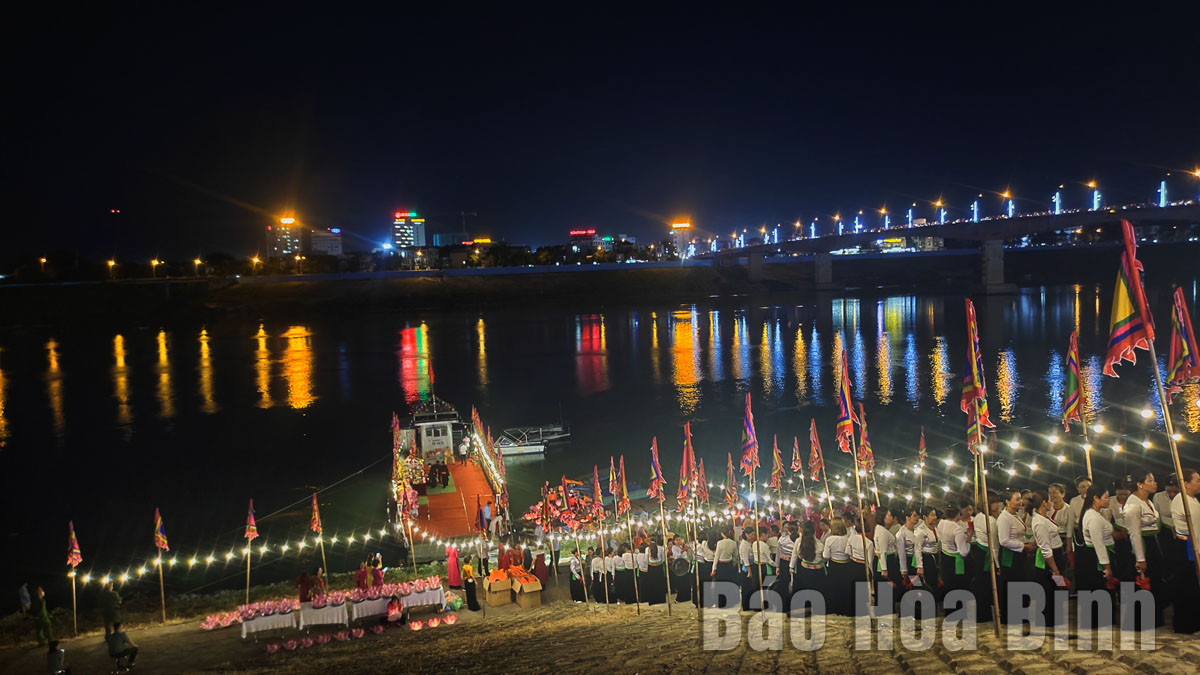 The festival takes place downstream of Hoa Binh hydroelectric power plant, near Hoa Binh 1 Bridge.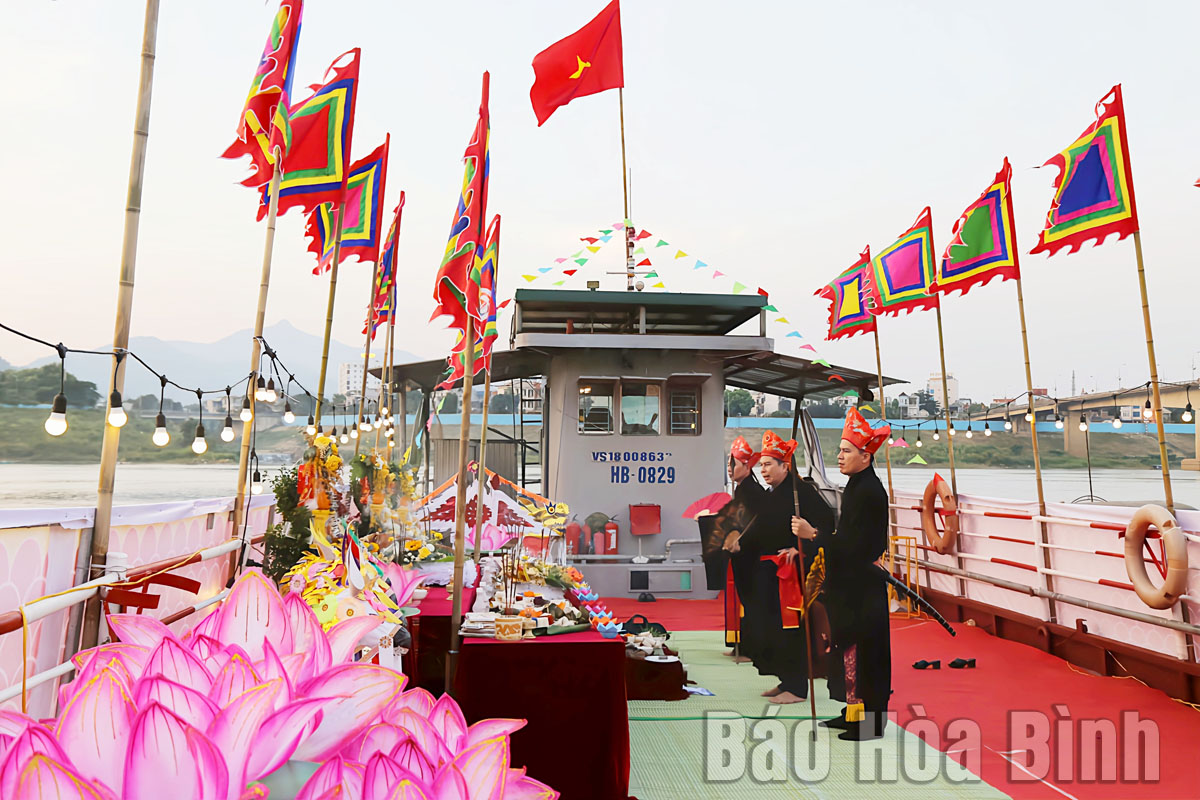 Before floating lanterns, shamans hold a ceremony to pray for bumper hauls of fish in the afternoon.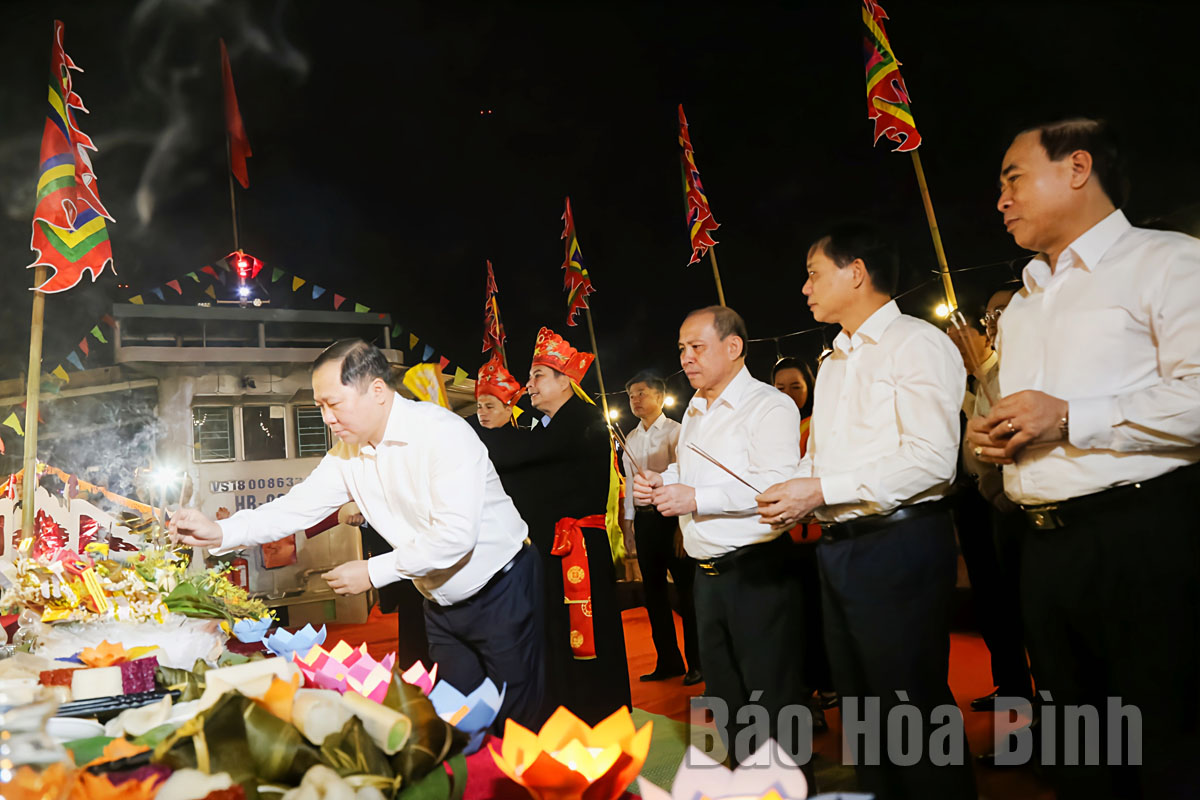 Provincial leaders burn incense to pray for bumper hauls of fish before the festival.A boat full of colourful lanterns.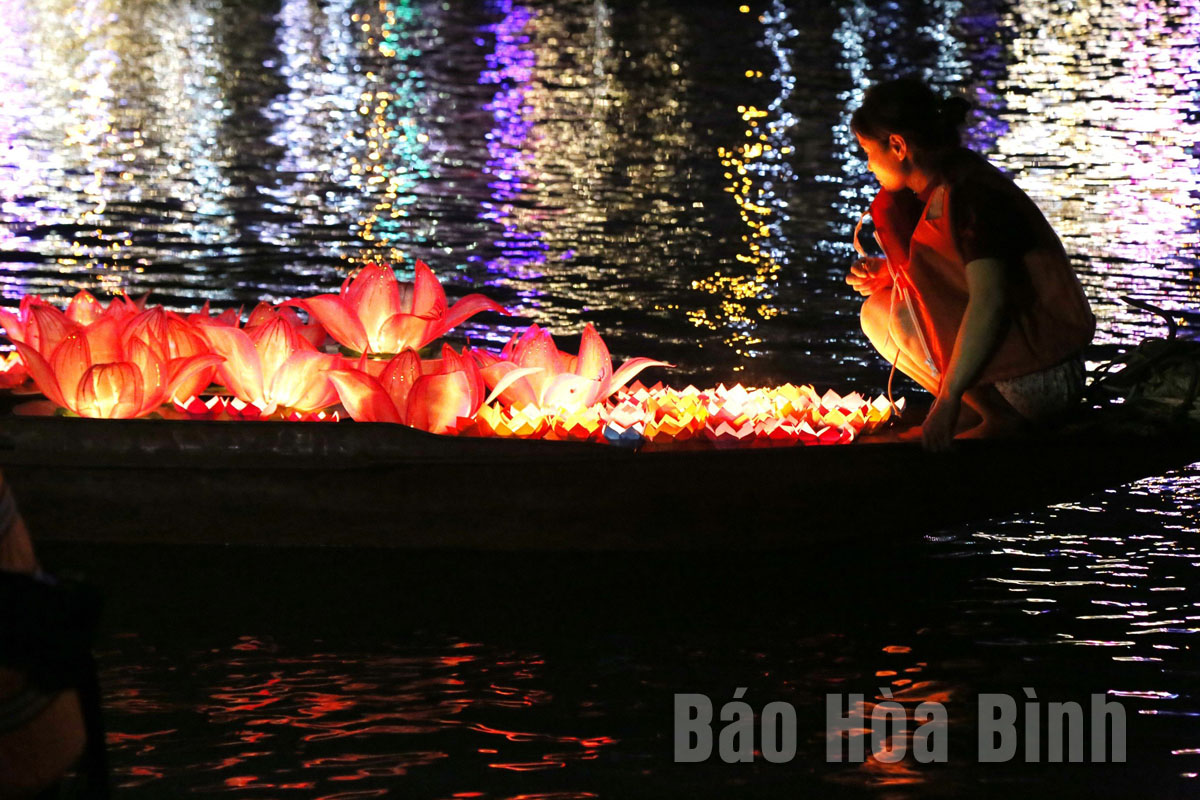 Hoa Binh city residents float lanterns on the Da river.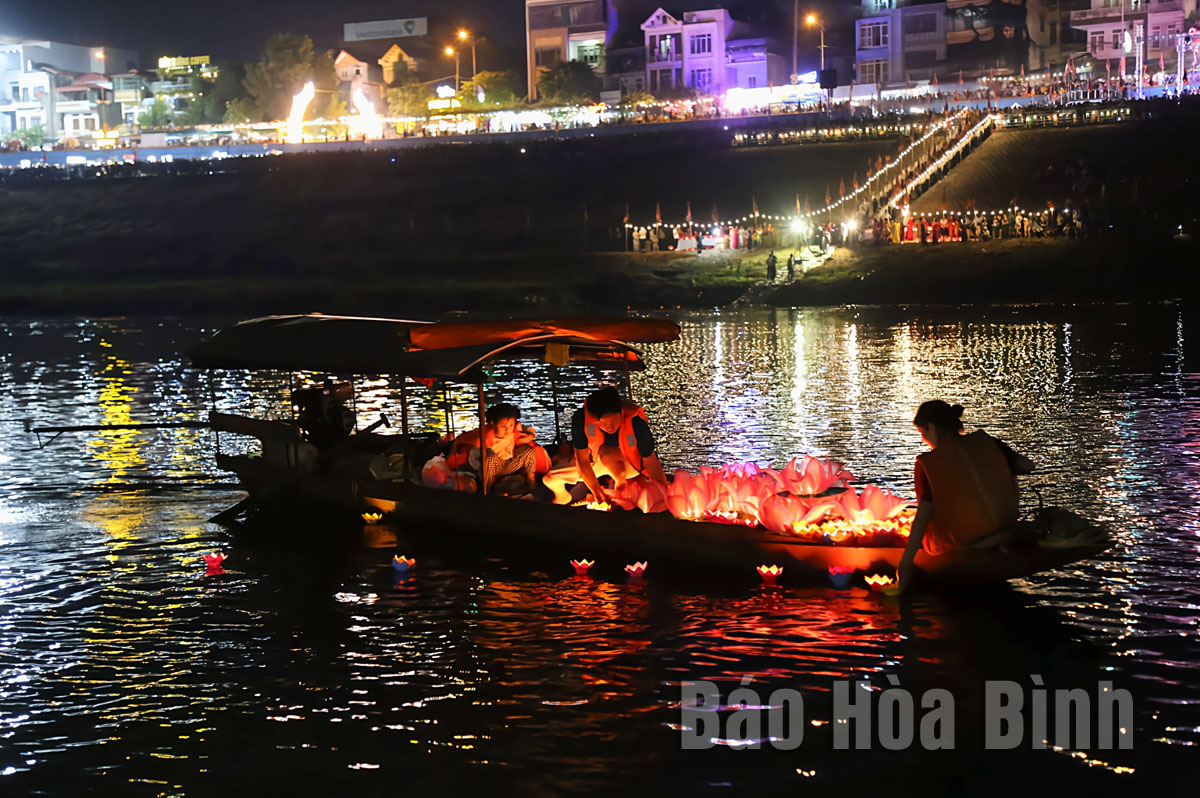 The Da rive sparkles with the light of lanterns.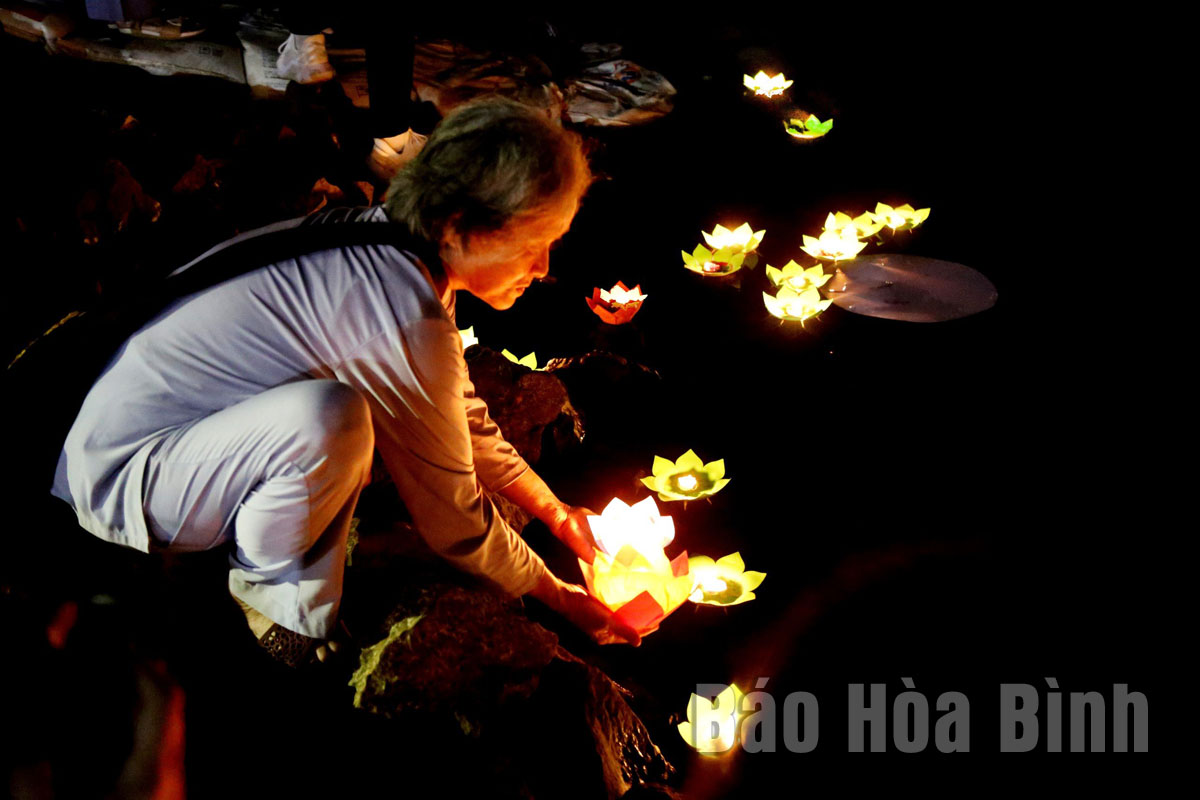 People float lanterns to pray for luck, peace, and happiness.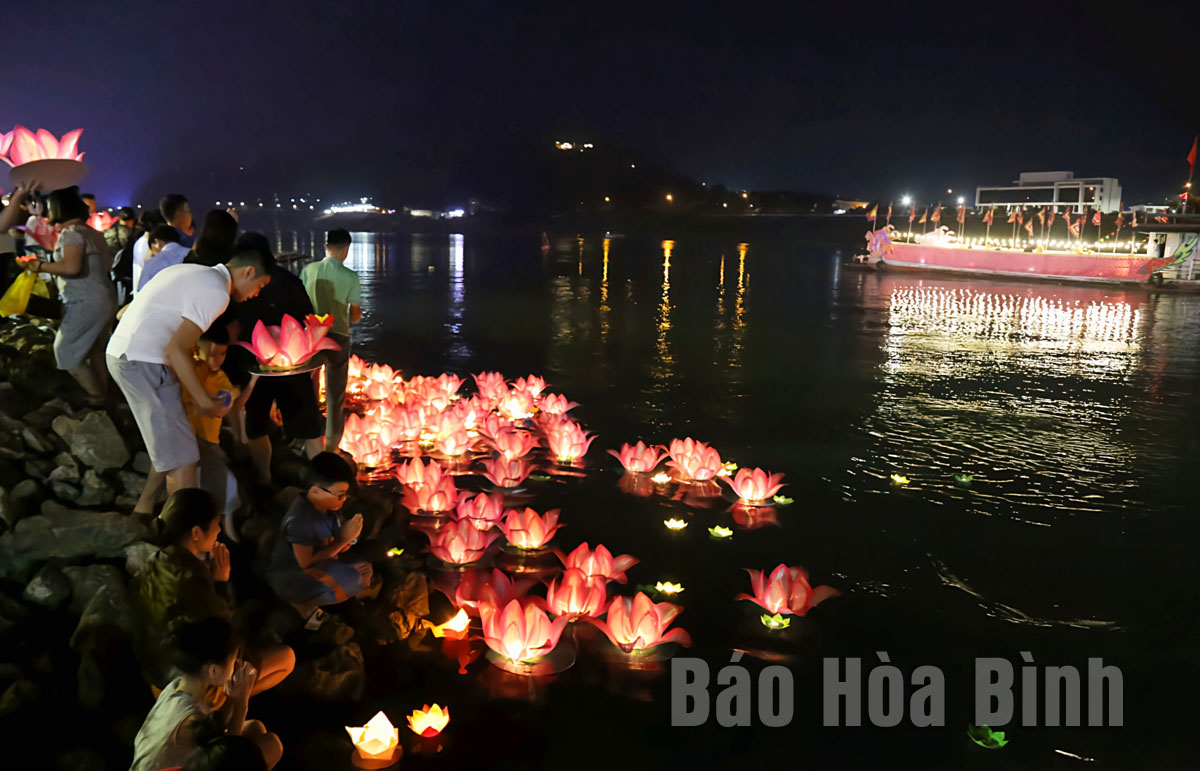 Many children excited with floating lanterns on the Da river for the first time.