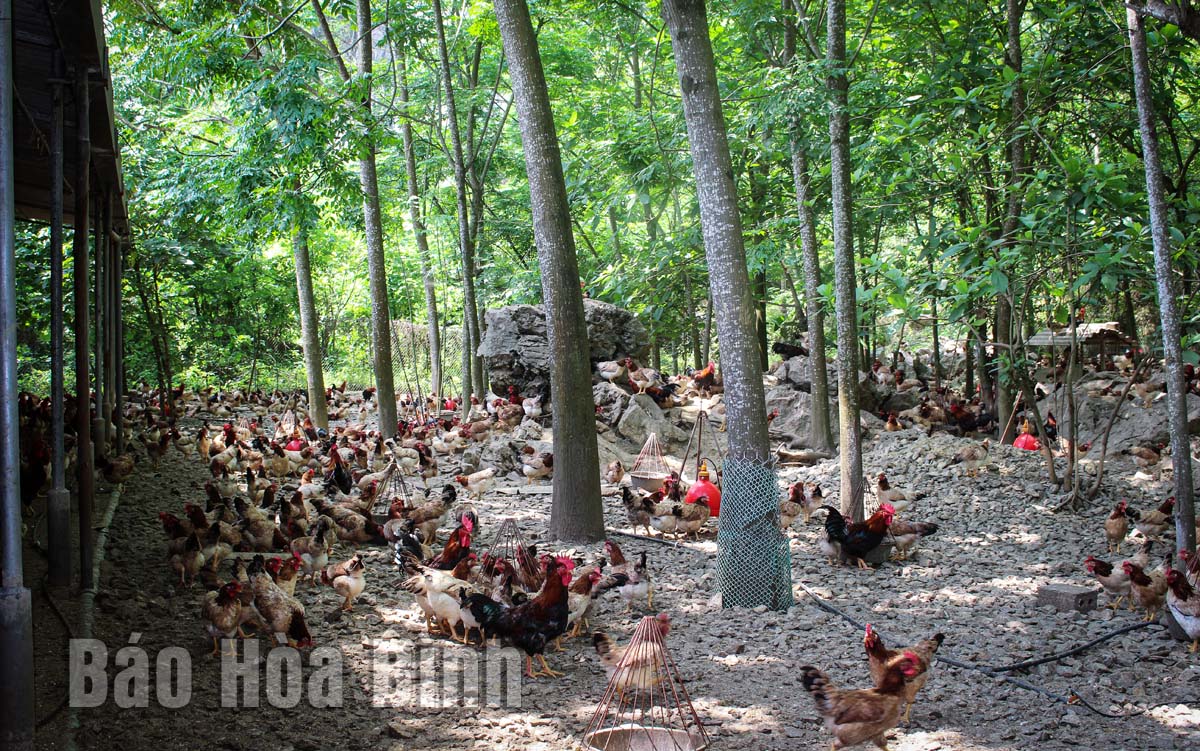 (HBO) – This year, Lac Thuy district is developing four products under the country's "One Commune One Product (OCOP) programme, including Tran Gia chicken eggs, owned by Tran Minh Hung who resides in Dai Dong village, Dong Tam commune; OHARUFOOD crispy dried fruit, owned by OHARUFOOD agricultural product processing cooperative in Dong Phu village, Dong Tam commune; dried and sour bamboo shoots, owned by Kim Boi Bamboo Shoot joint Stock Company in Ba Hang Doi township.
To support entities participating in the programme, the People's Committee of Lac Thuy district coordinated with relevant agencies in guiding the producers to complete the application at district and provincial levels, based on the set of criteria for evaluating and classifying products of the program.
They were also instructed in how to apply for food safety and VietGAP certificates; improve product packaging and labeling; register for traceability stamps, product codes and barcodes as well as trademarks. The district also paid attention to trade promotion activities./.