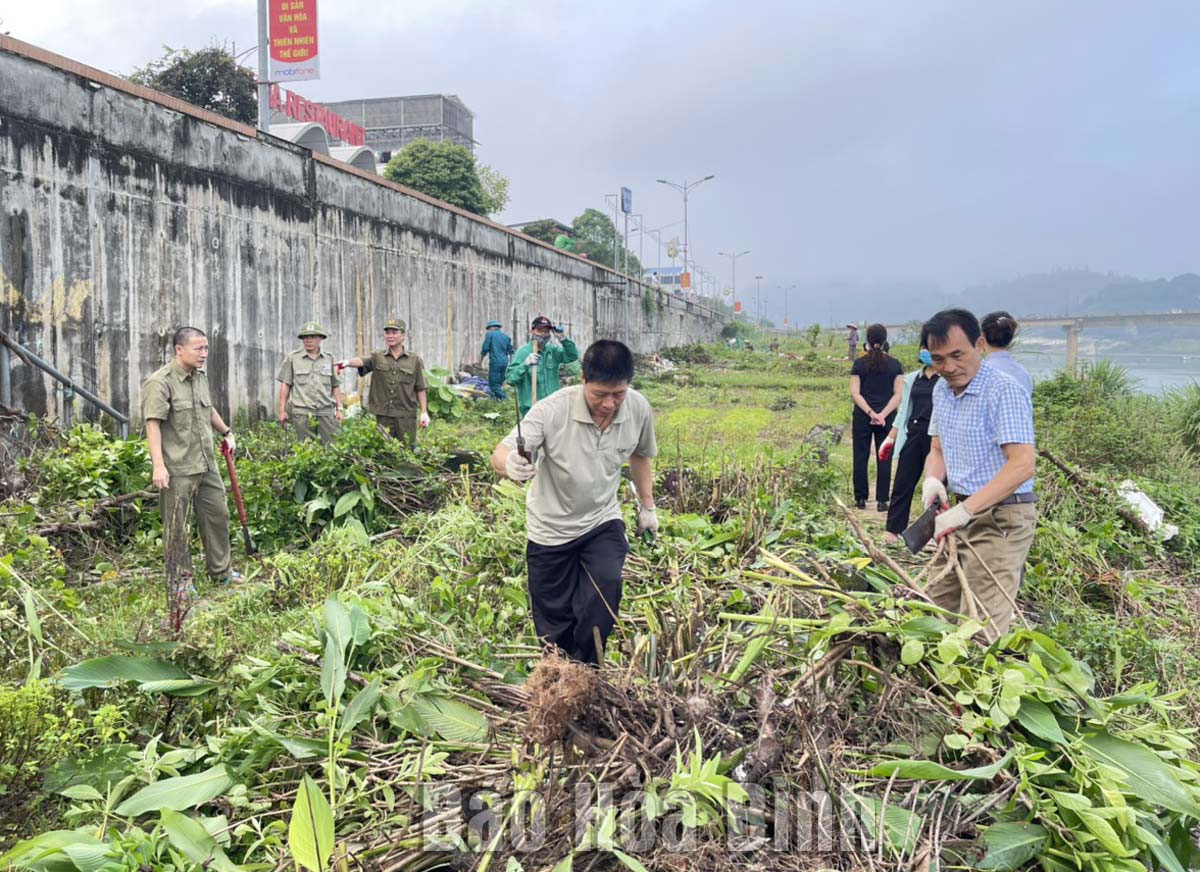 (HBO) – The Hoa Binh provincial People's Committee issued Decision No 1966/QĐ-UBND on September 9, 2022, that approved a plan to develop the nigh-time economy in Hoa Binh city. This plan will be carried out in Phuong Lam and Dong Tien wards, along the Da Giang dyke.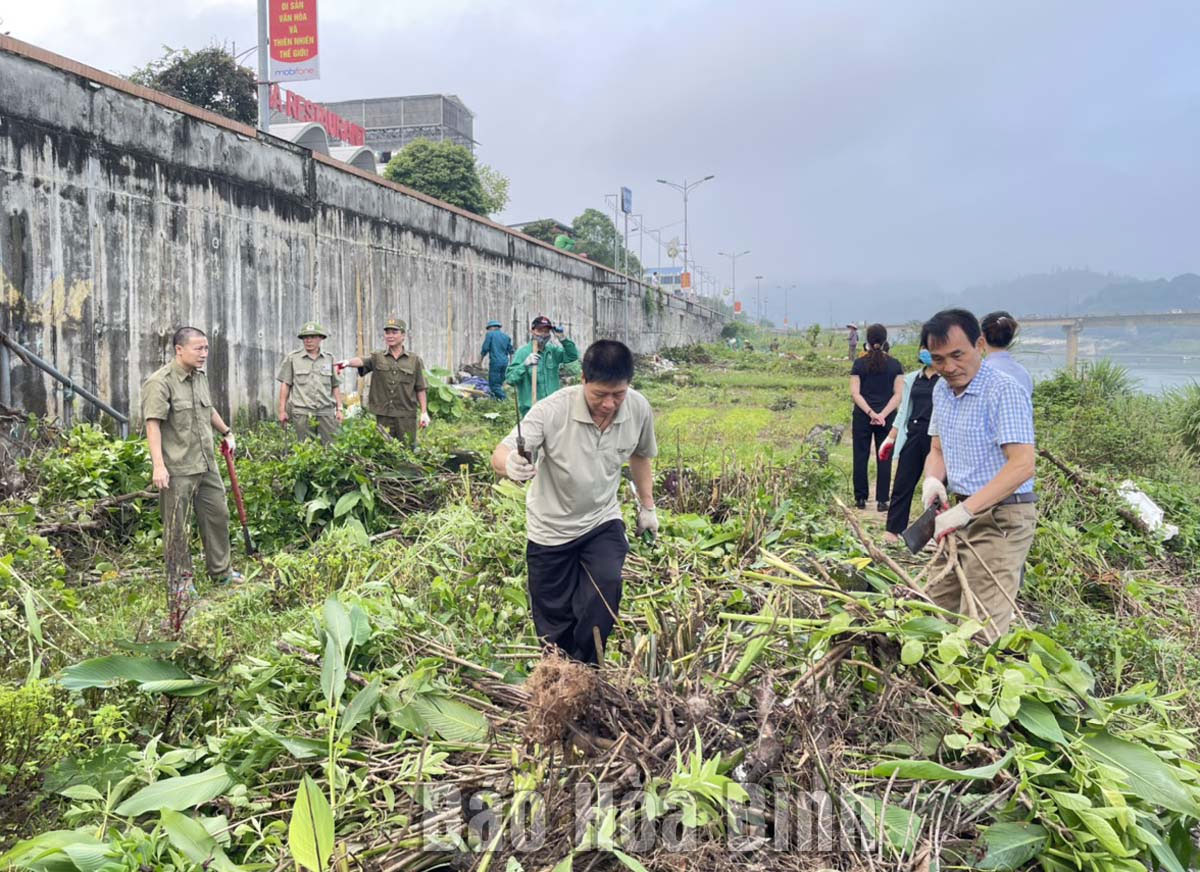 Cadres and residents in Dong Tien ward clean up the environment to ready the site for implementing the night-time economy plan in Hoa Binh city.
The plan aims to promote tourism and service sectors and create jobs for local people. It targets that production value in the trade, service and tourism sectors in the nigh-time economic zone will grow by 20% annually. Service and trade revenue in the zone is hoped to reach 500 billion VND (20 million USD) each year by 2023, accounting for 20 - 25% of the total in Phuong Lam and Dong Tien wards. The zone is expecting to attract 500,000 tourists per year while the length of visitors' stay will extend, to 1.5 days among Vietnamese visitors and two days among foreigners.
Do Thi Loan, a cadre of the division for economic and infrastructure affairs of Hoa Binh city, said the city boasts sufficient infrastructure conditions for developing the nigh-time economy.
By the end of 2021, it had 1,279 enterprises, 62 cooperatives, and 7,644 business households, more than 50% of which engage in trade, services, transportation, and tourism. There are 379 establishments providing food and beverage services at present, including 10 restaurants eligible for receiving tourists and nearly 80 supplying night-time food and beverage services (after 8pm), mostly in Phuong Lam, Dong Tien, and Quynh Lam wards.
However, she also admitted the modest size and quality of those establishments, along with a lack of a concentrated and large night-time food zone.
To develop the night-time economy, the Hoa Binh municipal People's Committee identified several tasks, including stepping up the dissemination of legal regulations on urban security and order, food safety, and environmental hygiene; boosting night-time economic activities in combination with safeguarding political security and social order and safety; increasing communications to raise service providers' awareness of business ethics; forming the connectivity among stakeholders; and maximising functions of the night-time economic zone. Besides, authorities will also encourage local amateur singing and dancing teams to hold regular performances of traditional culture in the zone./.