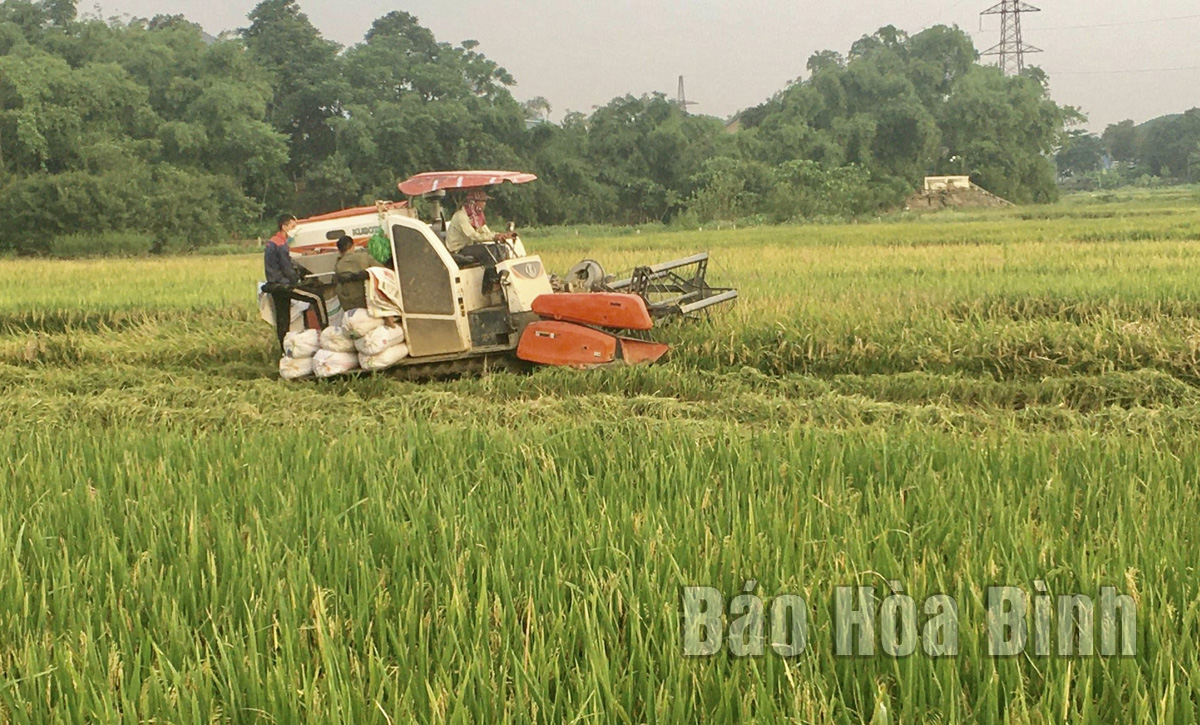 (HBO) - With many breakthrough solutions in the implementation of Directive No. 35-CT/TU, dated December 22, 2017 of the provincial Party Committee's Standing Board on strengthening the Party leadership over the merging and exchange of farming land plots, the area of exchanged in Lac Thuy district is estimated at 654.21 hectares by the end of 2022. This success creates favourable conditions for farmers to develop concentrated production and improve economic efficiency on the same cultivated area.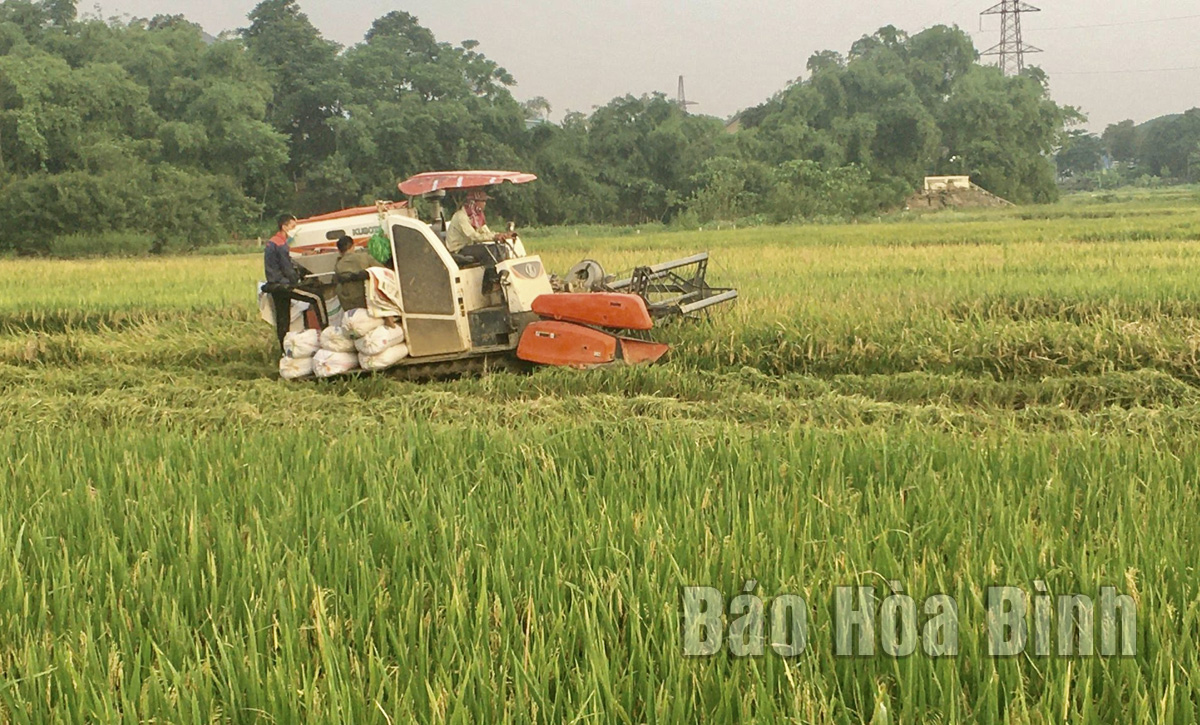 The merging and exchange of farming land plots help farmers in Lac Thuy district apply mechanisation to agricultural production, thereby improving production efficiency per farming unit.
Implementing the directive of the provincial Party Committee's Standing Board, Lac Thuy district has promulgated a plan on the merging and exchange of farming land plots a by 2020, with a vision to 2025. All-level authorities and sectors have intensified dissemination to encourage officials, Party members and local people to get involved in this work. Especially, after the merging of farming land plots, land will be measured carefully and households will be granted land use right certificates, and receive support on construction of irrigation and traffic works. From 2017-2021, Lac Thuy district mobilised 34.44 billion VND (1.38 million USD) for the work, of which 32.5 billion VND came from the state budget, and 1.94 billion VND contributed by locals.
Hoang Dinh Chinh, deputy head of the district Division of Agriculture and Rural Development, assessed that the move has positive effects on crop production, and helped address land fragmentation. The convenient and quick organisation of production and cultivation on new land plots creates a driving force to promote mechanisation, form large-scale fields and commodity production areas, reduce labour costs for soil preparation and care, pest control, and harvest. At the same time, it has helped raise locals' awareness of participating in the building of new-style rural areas through voluntary donation of land, contribution of workdays and funds to build technical infrastructure for production.
The merging and exchange of farming land plots in association with crop restructuring from maize and vegetables to perennial crops has brought high economic efficiency to Lac Thuy people. The district set a target of 1,020 ha of land merged and exchanged by 2025. To achieve that end, the district continues to promote dissemination to create unity in the awareness and actions of officials, Party members and locals in the implementation.
Lac Thuy will develop production links along the value chain, implement models of technical advances to improve economic efficiency, support consumption of agricultural products, and agricultural production.