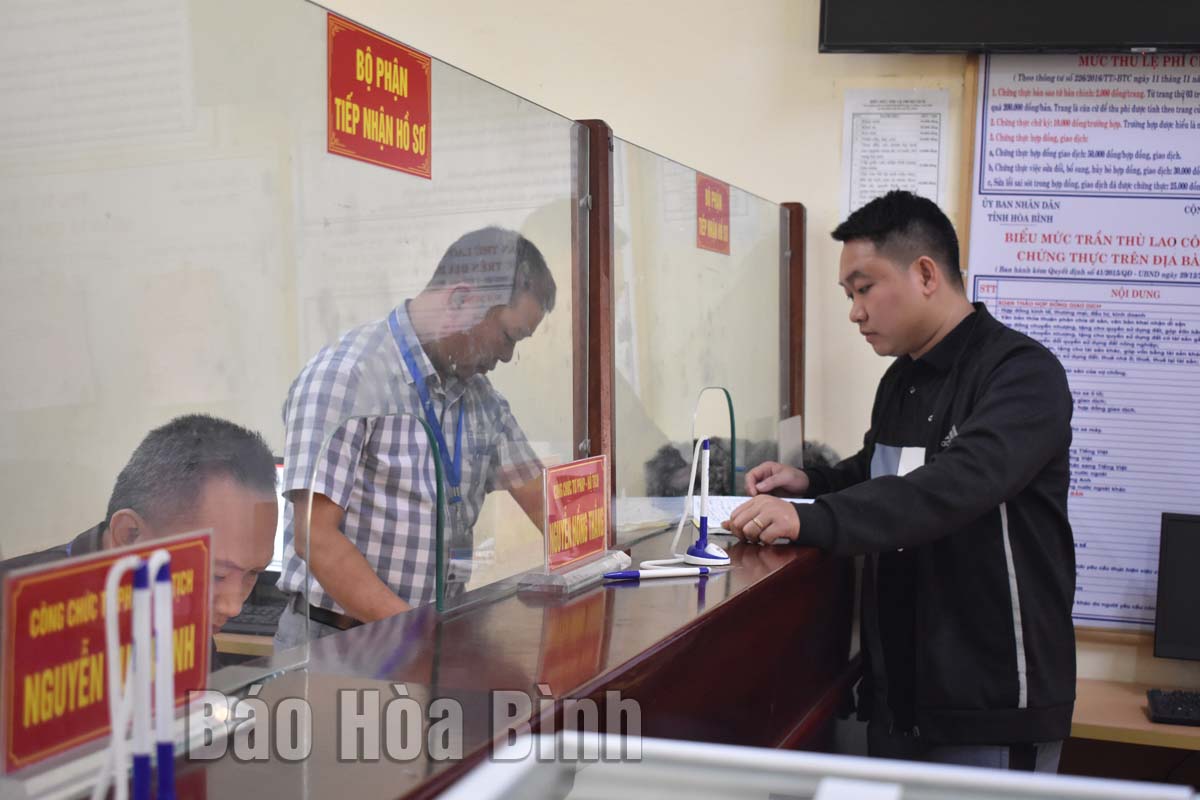 (HBO) - Kim Boi district of Hoa Binh province is implementing concerted solutions to raise the administrative reform index towards the goal of providing maximum support for businesses and people to access administrative procedures, thus contributing to socio-economic development.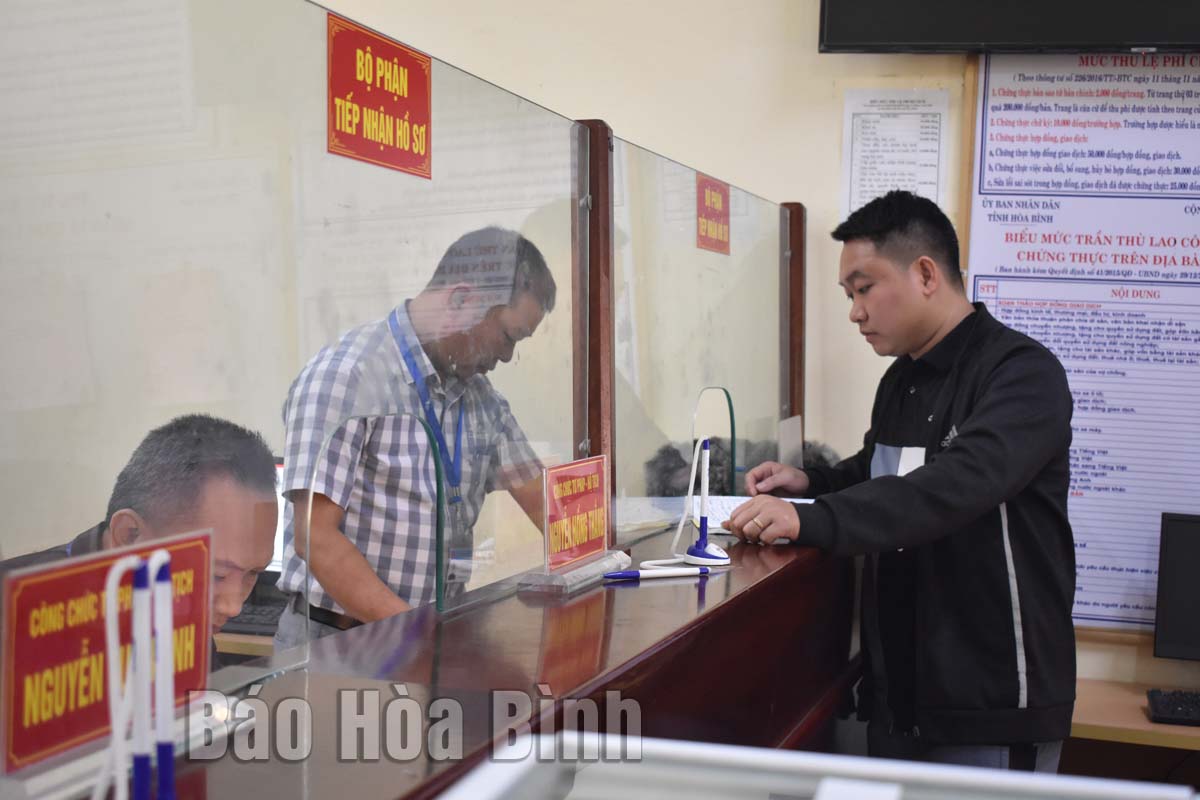 Staff at the one-stop-shop unit of Bo town (Kim Boi district) guide local residents to conduct administrative procedures.
Communes in Kim Boi district have focused on reforming administrative procedures towards the satisfaction of local people and businesses. The district People's Committee previously issued a plan on administrative reform for 2022 with 40 tasks covering seven areas. The sense of responsibility and attitude of officials, civil servants and public employees, and the leadership and direction capacity of the Party committees and administrations have been improved.
In the first nine months of 2022, the implementation of the one-stop-shop mechanism at state administrative agencies continues to be maintained in 17 communes and towns, contributing positively to administrative reform. At present, 100% of administrative procedures are handled on the website, and publicly posted at the People's Committees of the district, communes and towns. The district's unit of receiving dossiers and returning results always creates favourable conditions for individuals and organisations to easily research, approach and implement administrative procedures.
Bui Van Diep, Chairman of the district People's Committee, said that Kim Boi is seeing great opportunities for development when it is planned to be the province's key area for tourism, urban and ecological development, with many investment projects. Therefore, the requirements for administrative reform tasks are very high. The district People's Committee focuses on directing, thoroughly grasping and strictly implementing guidelines and policies of the government and the province on enhancing the responsibility of heads of agencies in administrative reform.
In addition, the district has effectively implemented the tasks of controlling, reviewing and simplifying administrative procedures as planned; while maintaining and improving the quality and efficiency of operations of the one-stop-shop units at the district and commune levels./.