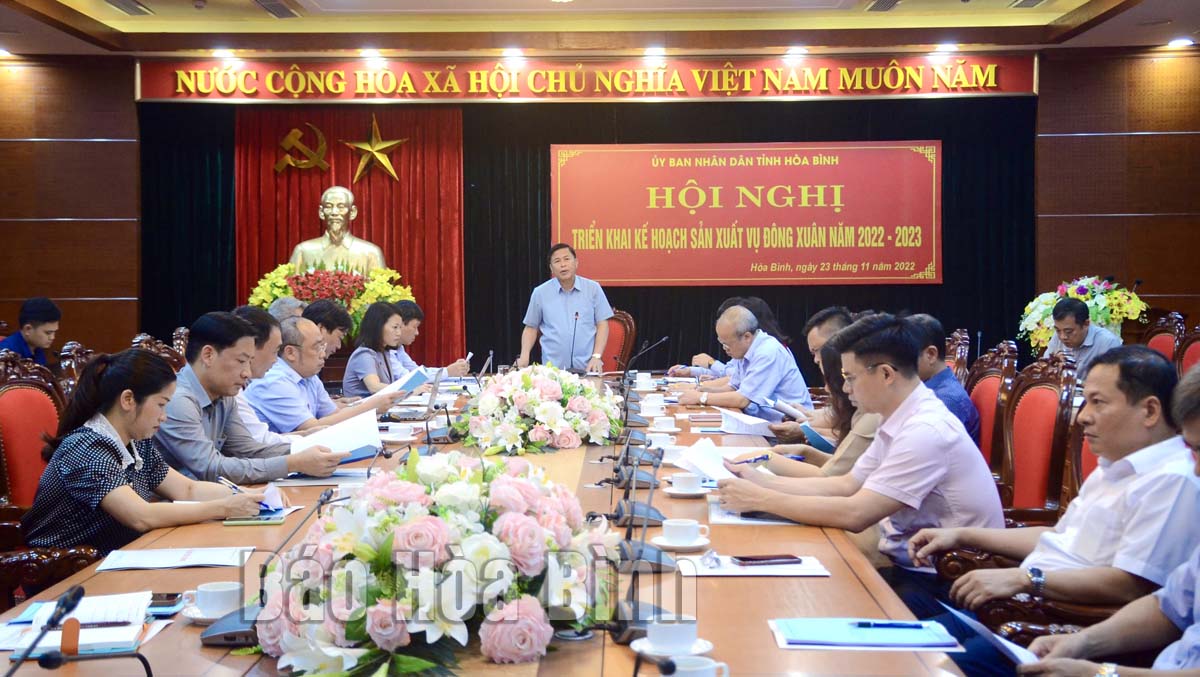 (HBO) - The People's Committee of Hoa Binh province held an online conference on November 23 with districts and Hoa Binh city to roll out the production plan for the 2022-2023 winter-spring crop, under the chair of Vice Chairman of the provincial People's Committee Dinh Cong Su.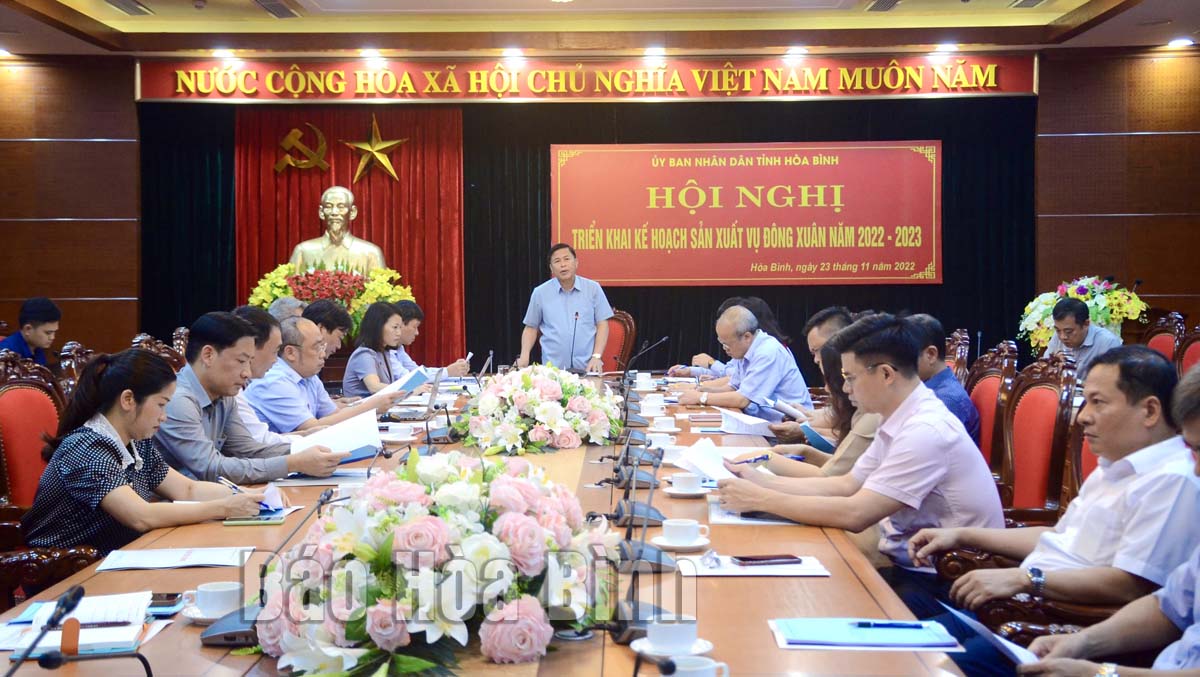 Vice Chairman of the provincial People's Committee Dinh Cong Su speaks at the online conference.
In this year's summer-autumn crop, the total cultivation area reached 45,730 hectares, equal to 100.2% of the same period last year and 105.2% of the plan. The area of grain crops was 33,510 hectares, equivalent to 100.6% of the same period last year and 102.8% of the plan. The output of grain crops is estimated at 36,500 tonnes this year, up 1.7% year-on-year, and 1.49% compared to the plan.
The province has planted about 7,900 hectares of forest, equal to 138% of the plan; and the forest coverage is maintained at 51.5% of the province's area. Regarding aquaculture, there are 4,850 fish cages in the province, and the water surface area for aquaculture is 2,700 hectares. This year's aquatic product output is estimated at 12,170 tonnes, 1.000 tonnes higher than that of the same period last year.
At the conference, participants discussed and analysed the achieved results, and clarified shortcomings and limitations in summer-autumn crop production. For the winter-spring crop, they agreed to strive for a cultivation area of 117,000 hectares, increasing the sugarcane growing area to 7,300 hectares; and citrus for harvest over 7,500 hectares.
Appreciating the results achieved in the production of the summer-autumn crop, Vice Chairman Su emphasised that the winter-spring crop has a large planting area, with many types of intensive cultivation plants with high productivity, which can determine the production results of the whole year.
However, crop diseases can be complicated, and prices of agricultural inputs remain high, he stressed, asking localities to focus on carrying out specific groups of solutions to achieve comprehensive results, and increase the application of scientific and technological advances to production to increase productivity and quality and value of agricultural products.
In addition, localities should pay more attention to production and value chains, and develop OCOP (one commune-one product) products of the province./.