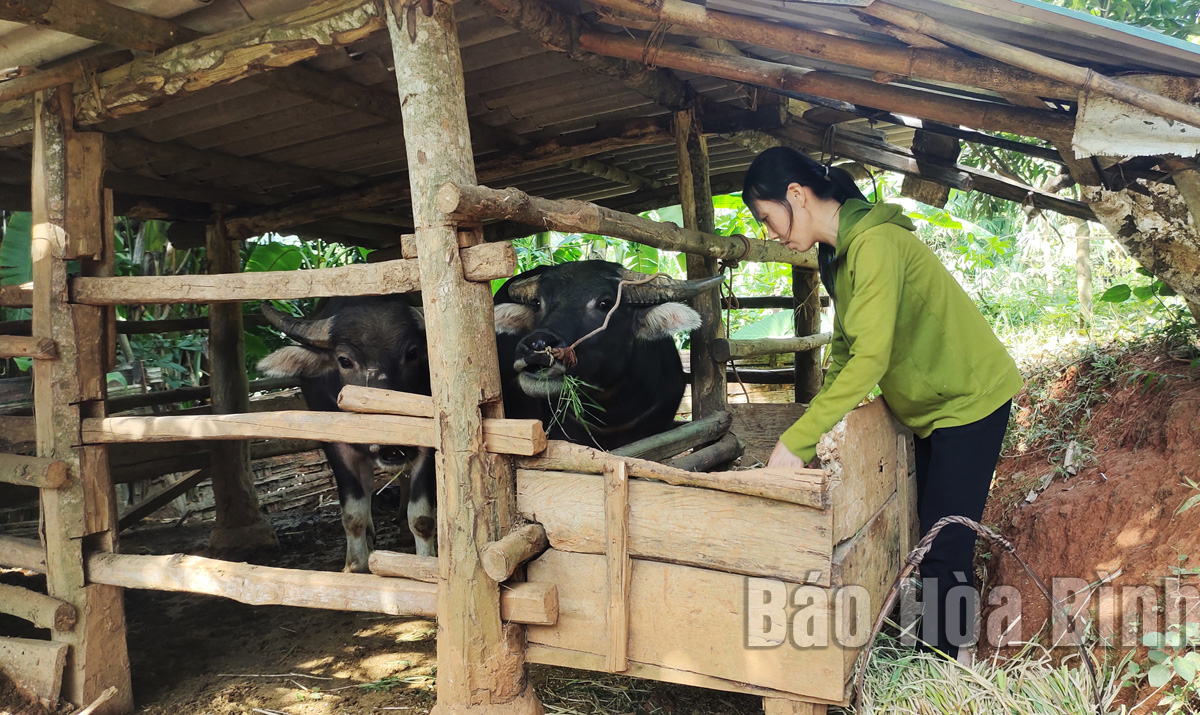 (HBO) - Thanks to preferential loans from the Bank for Social Policies, many poor, near-poor households and policy beneficiaries, especially those in ethnic minority areas, in Cao Phong district have escaped from hunger and poverty.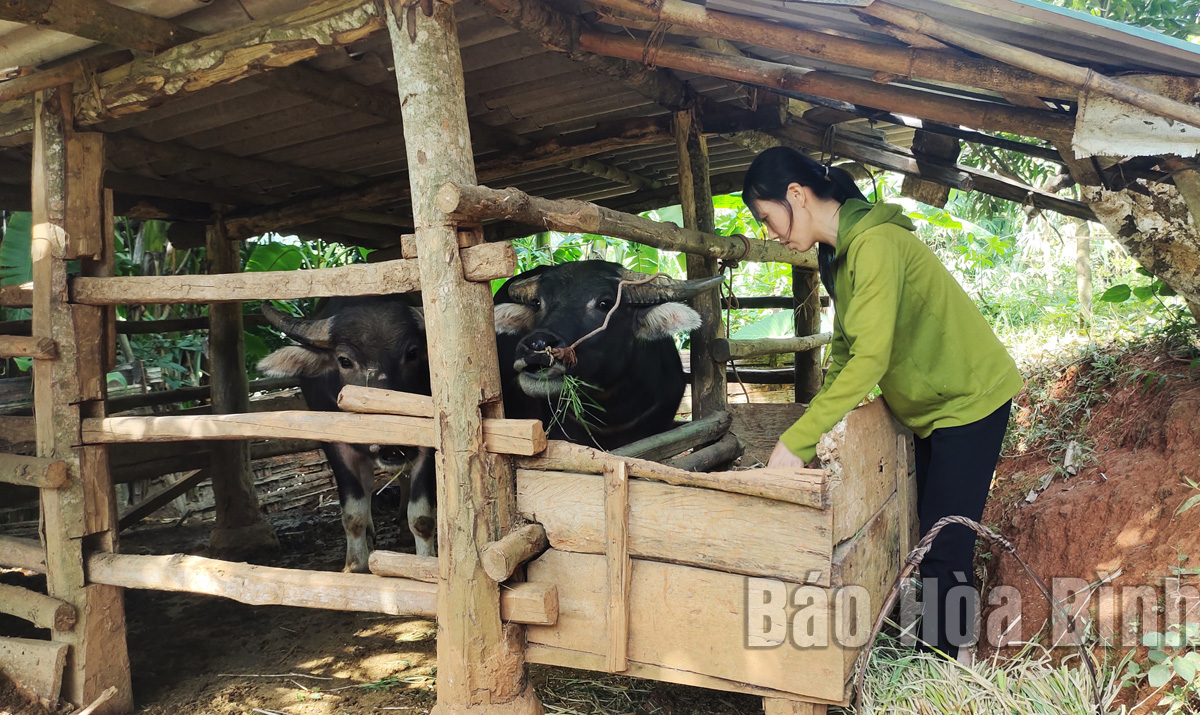 Thanks to a preferential loan of the Bank for Social Policies, the family of Bui Thi Mu in Rom Khanh hamlet, Thach Yen commune (Cao Phong district) has gradually escaped from poverty.
Previously, Bui Thi Mu's family in Rom Khanh hamlet faced many difficulties, with a degraded house, and unstable economic conditions. But now, a new house has been built, the garden has been renovated to plant crops with high economic efficiency.
Mu shared: "In the past, my family was a poor household with difficult economic conditions. Thanks to a loan from the Bank for Social Policies, my family was able to buy buffaloes to raise, so our life became less difficult. After we escaped from poverty, we continued to be facilitated by the bank to borrow nearly 100 million VND (4,050 USD) from programmes on providing loans for near-poor households, and housing support and capital for ethnic minority households. They are a very important source of capital for my family to escape from hunger and poverty, and stabilise our life".
Through 20 years of accompanying local people, the bank's loans have changed the face of Thach Yen mountainous commune as well as other communes and towns in Cao Phong district. According to the district's Bank for Social Policies, since the implementation of policy credit, there have been more than 8,000 households surpassing the poverty line in the district; over 1,500 poor households have been assisted to build new houses; and over 12,400 new clean water and sanitation works were built.
Dang Hoang Hoan, Director of the district's Bank for Social Policies' Transaction Office said that in recent years, the unit has made efforts to mobilise capital and effectively implement credit programmes for the poor and policy beneficiaries, especially in disadvantaged, ethnic minority-inhabited and mountainous areas. To date, policy credit outstanding in the district has reached 332 billion VND.
In the coming time, the unit is allocated 13 billion VND in preferential loans to implement the national programme on socio-economic development in ethnic-inhabited and mountainous areas. The unit is closely working with the provincial Committee for Ethnic Minority Affairs to have an investment list, in order to effectively implement this credit programme./.