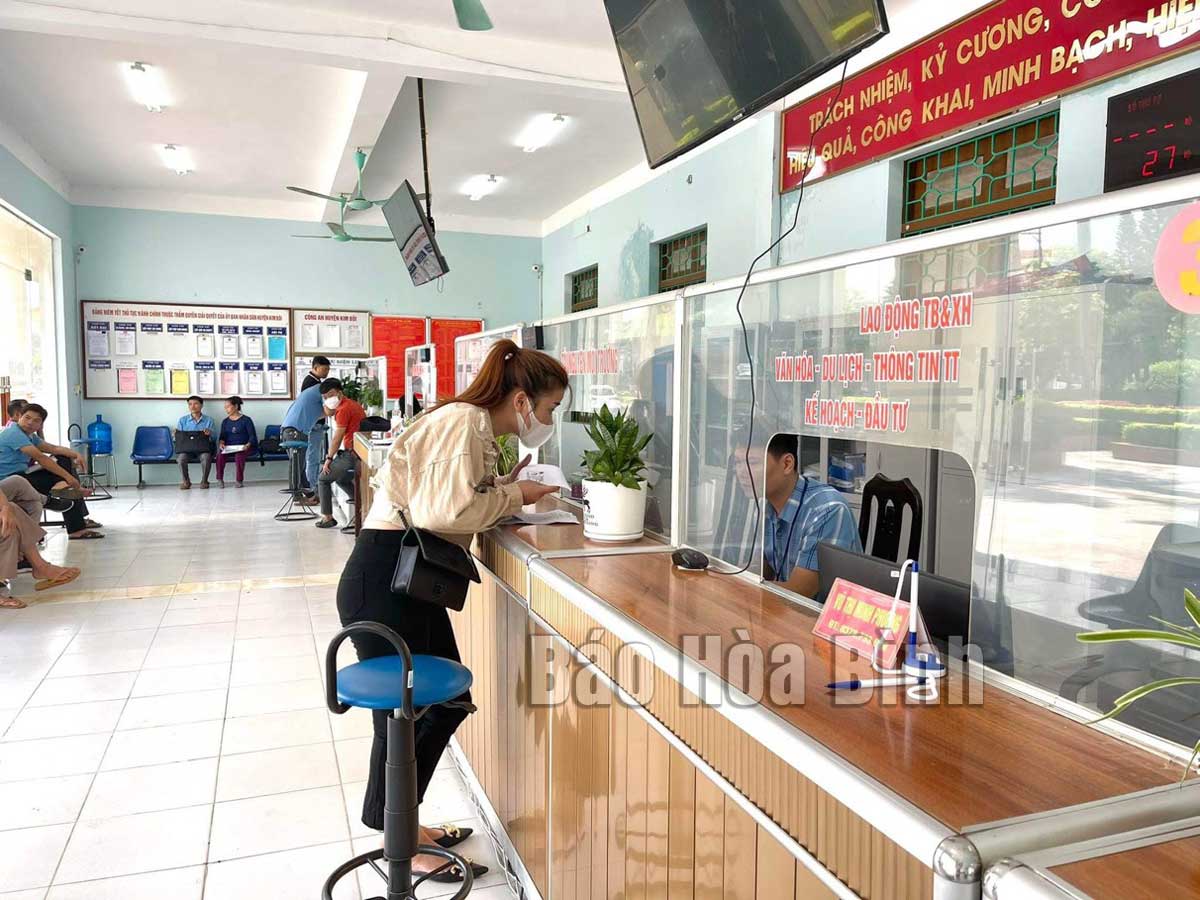 (HB) – Kim Boi district of the northern mountainous province of Hoa Binh has proposed three strategic breakthroughs, namely developing harmonious infrastructure; enhancing human resource; promoting administrative reform in the locality during the 2020-2025 tenure.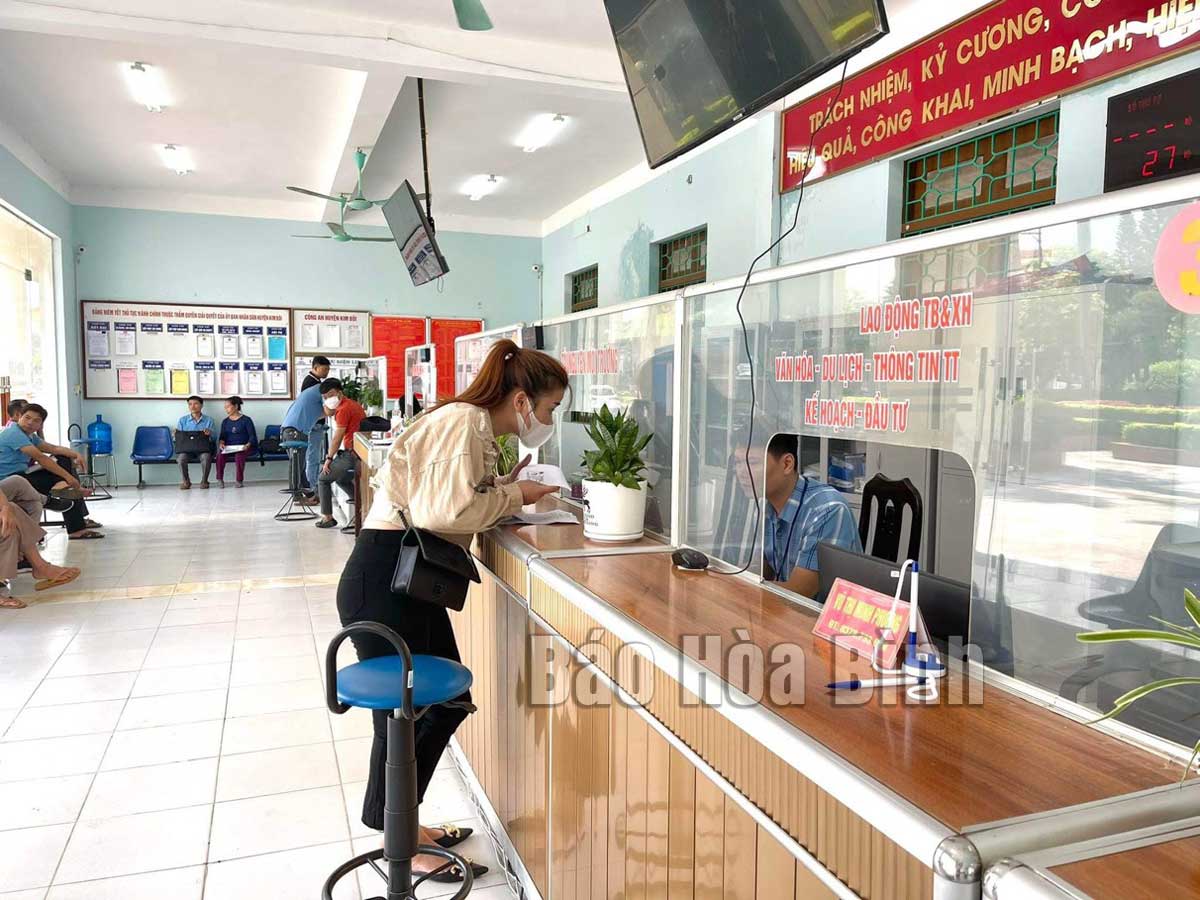 After two years, administrative procedures have been improved significantly in Kim Boi district
In 2022, the district developed a plan to review administrative procedures in the locality; implemented the one-stop-shop mechanism at administrative agencies in the fields of justice, labour, invalids and social affairs; natural resources and environment; internal affairs; economy; infrastructure; and finance and planning.
According to Bui Van Hoa, chief of the office of the district People's Council and People's Committee, over the past time, the district has harmoniously implemented solutions to promote administrative reform while creating a favourable environment to lure investment.
In the same year, the district streamlined and transferred 70 civil servants and public employees; reviewed positions and organisational structure of several specialised departments and non-business units.
Currently, the district is continuing to build and develop e-government with all dossiers being processed on document management software.
Nguyen Van Xieng, Deputy Secretary of the Kim Boi District Party Committee, said in the coming time, the district will continue to strengthen management, direction and strive for the district's administrative reform index to reach a high level compared to other districts and city while maintaining and improving the quality and performance of the one-stop-shop at the district and commune levels to ensure smooth, effective operation of agencies and units./.