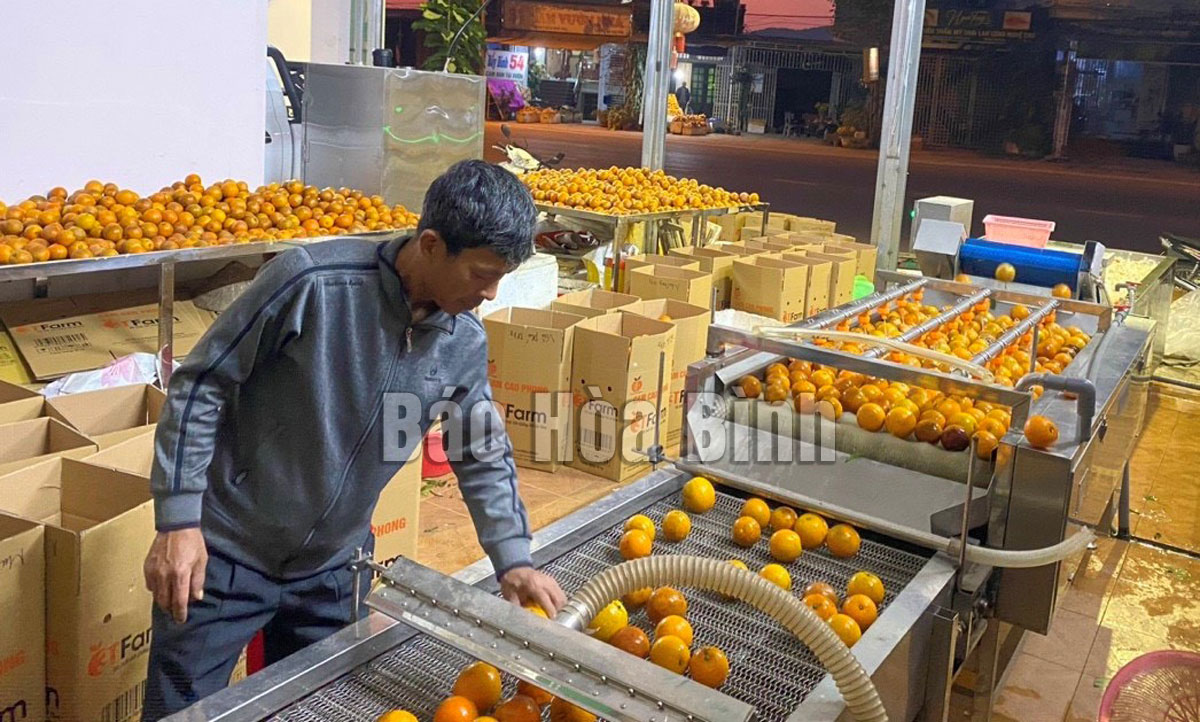 (HBO) – The year 2022 saw breakthroughs in trade promotion of Hoa Binh province's key agricultural products – Son Thuy longan, and Tan Lac and Yen Thuy pomelo which were shipped to Europe.
Many other projects were also introduced at trade promotion programmes in and outside the province.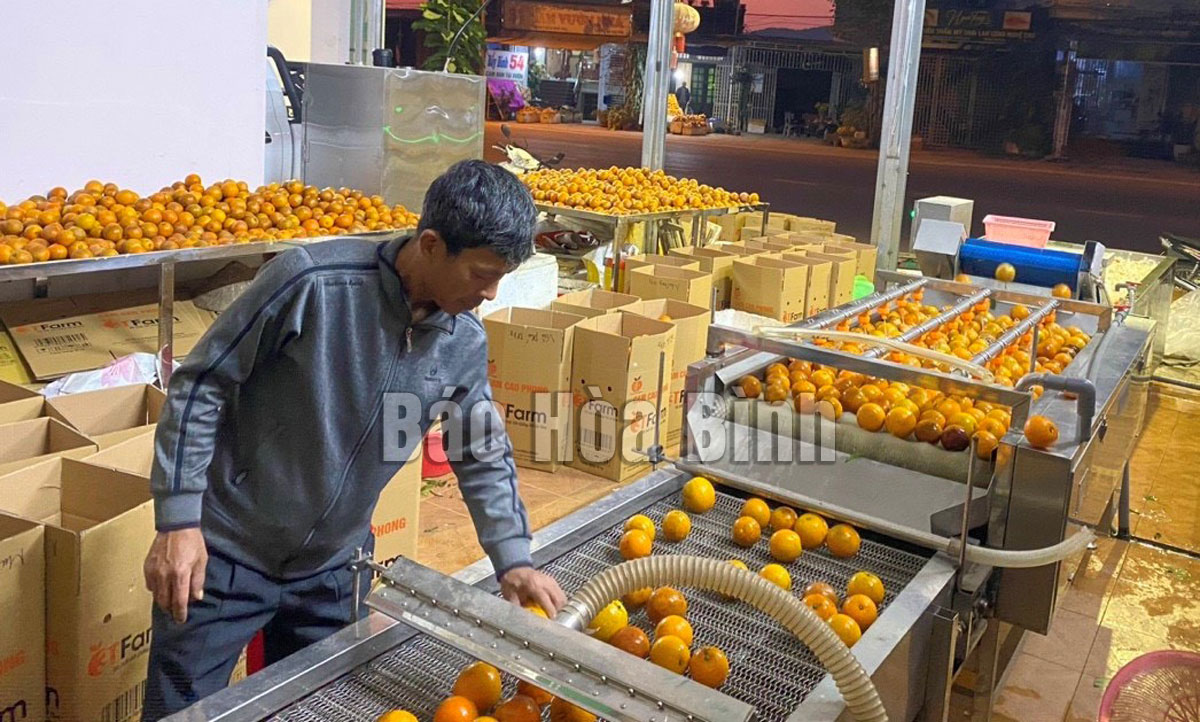 Cao Phong 3T Agricultural Product Cooperative pays attention to farm produce quality management, contributing to building the Cao Phong orange brand and enhancing consumption connectivity
Nguyen Trung Hieu, head of the trade management bureau at the provincial Department of Industry and Trade, said the department proposed the provincial People's Committee direct Hoa Binh city and districts to drastically implement the set tasks.
Attention was paid to stepping up the communication work, intensifying production management, improving processing and preservation capacity and diversifying promotion activities, focusing on the markets of Hanoi and other adjacent localities, while expanding to other markets, both at home and abroad.
The Department of Agriculture and Rural Development also tightened its production management and granted VietGap and GlobalGap certificates to production facilities. As many as 28 facilities have received such certificates so far, and 23 products won the OCOP (One Commune One Product) title with three stars and more.
During the COVID-19 spread, promotion activities were held online. However, after the pandemic was brought under control, Hoa Binh organised and joined various fairs, conferences and festivals.
Hieu said Hoa Binh has utilised information-technology, digital transformation and e-commerce in the promotion activities, noting that up to 2,853 agricultural products were put up for sale on e-commerce platforms in the year, with over 215 tonnes sold.
Apart from the domestic market, the province also enhanced trade promotion abroad. As a result, 14 facilities have exported products to China, Taiwan, Japan, Australia, the Republic of Korea, the EU, the Netherlands, Germany and the UK, up six from 2021. /.