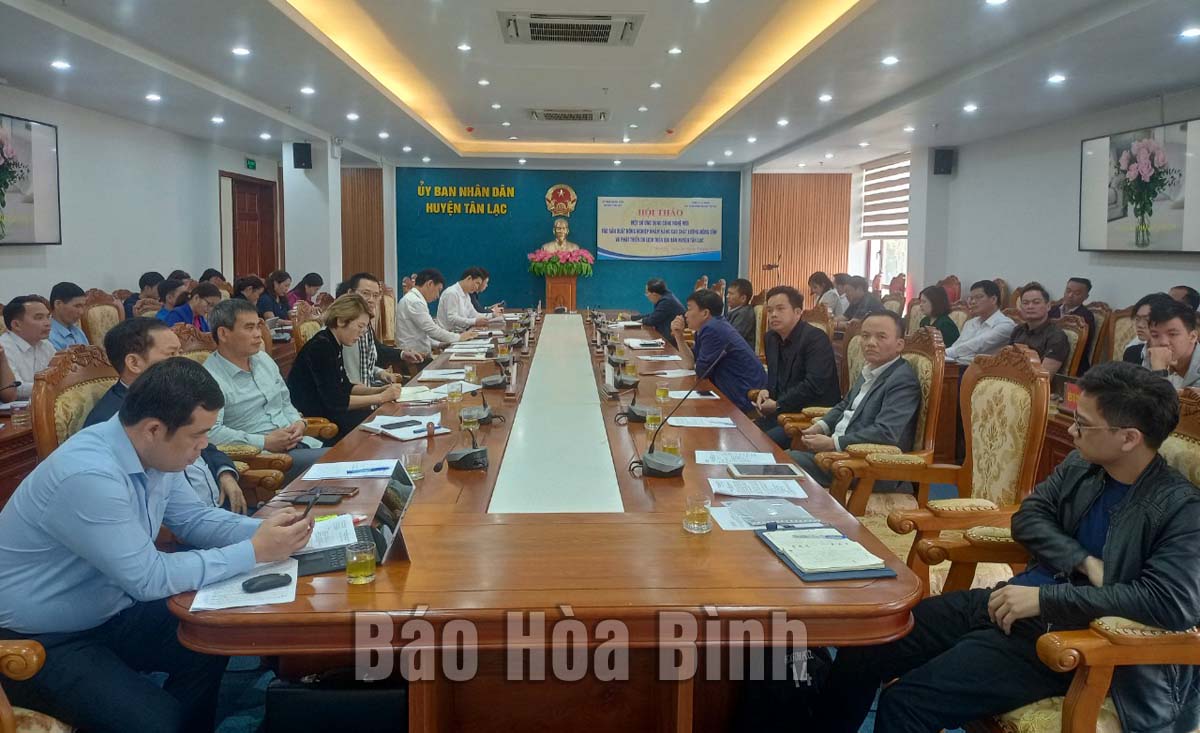 (HBO) - Recently, the People's Committee of Tan Lac district has collaborated with the Intellectual Agriculture Group joint Stock Company to hold a workshop on a number of the new technology applications in the agricultural production to improve the quality of agricultural products and develop tourism in the area of Tan Lac district.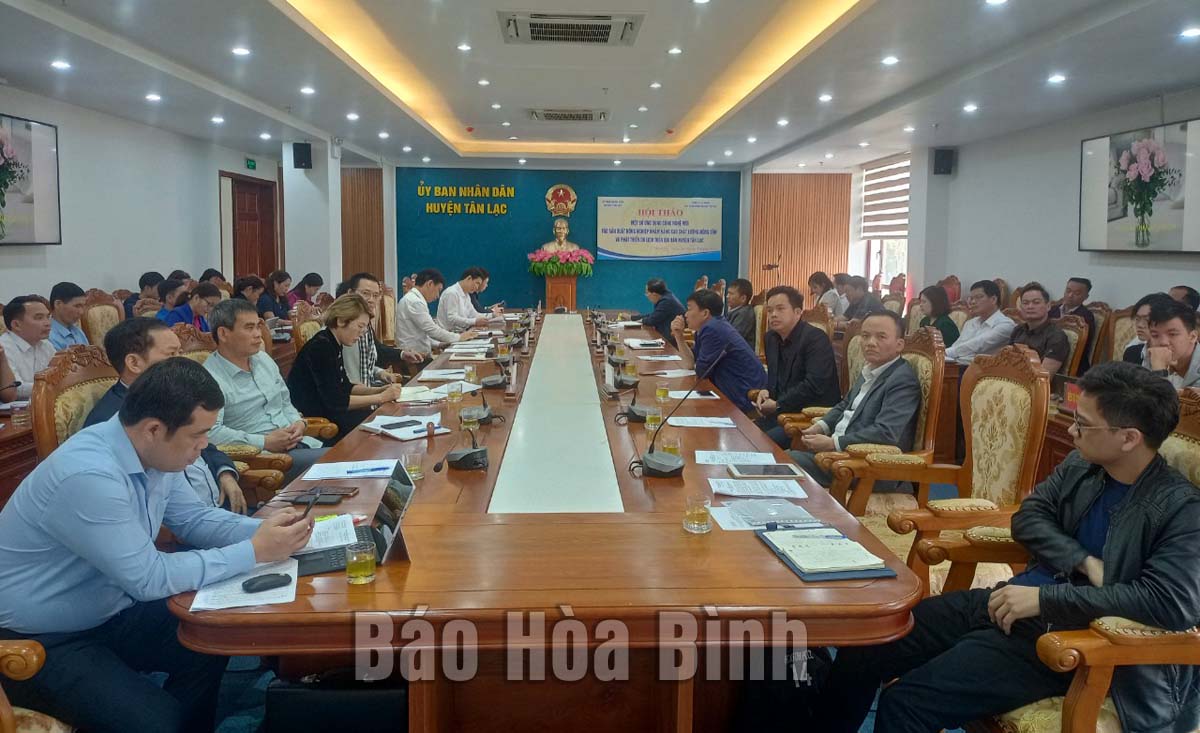 The conference overview.
In recent years, all levels and branches in the district have focused on directing and guiding the people to change the structure of plants and animals. Up to now, a number of production areas have been gradually formed in the direction of valuable goods and specialties, bringing the high economic efficiency. The cultivated area of some key crops has been increasing, the area of rice is 4,800 ha, with an average output of over 27,500 tons a year. The area of maize is 4,000 hectares with the average output of over 19,000 tons a year. The area of sugarcane is 1,125 hectares with the average output of over 91,800 tons a year. The area of citrus trees is over 1,532 ha, of which the area of orange trees is 275 ha, that of pomelo trees is over 1,100 ha with the average output of 16,500 tons a year.
Currently, in the whole district there are 27 cooperative groups, 27 cooperatives in operation. In which, there are 22 cooperatives of agriculture, fisheries and livestock. Typically, it is the cooperative producing, processing and consuming Tan Lac Red pomelos; Quyet Chien safe vegetable production cooperative; Nhan My Fruit and Vegetable Cooperative… However, the district's agricultural production is still small and fragmented; the proportion of agricultural production applying high technology is still low, creating a small amount of output for the products...
At the workshop, the delegates have been introduced about the digital transformation in production and preliminary processing of pomelos, plating factories and high-tech rice linkage chains, developing the traditional and spiritual tourism associated with the agricultural experiences...