(HBO) – Implementing the Vietnam Fatherland Front (VFF) Central Committee's plan to gather people's opinions on the draft Land Law (revised), the VFF Committee of Hoa Binh has issued a number of relevant documents and plans, and organised idea gathering activities through many different forms.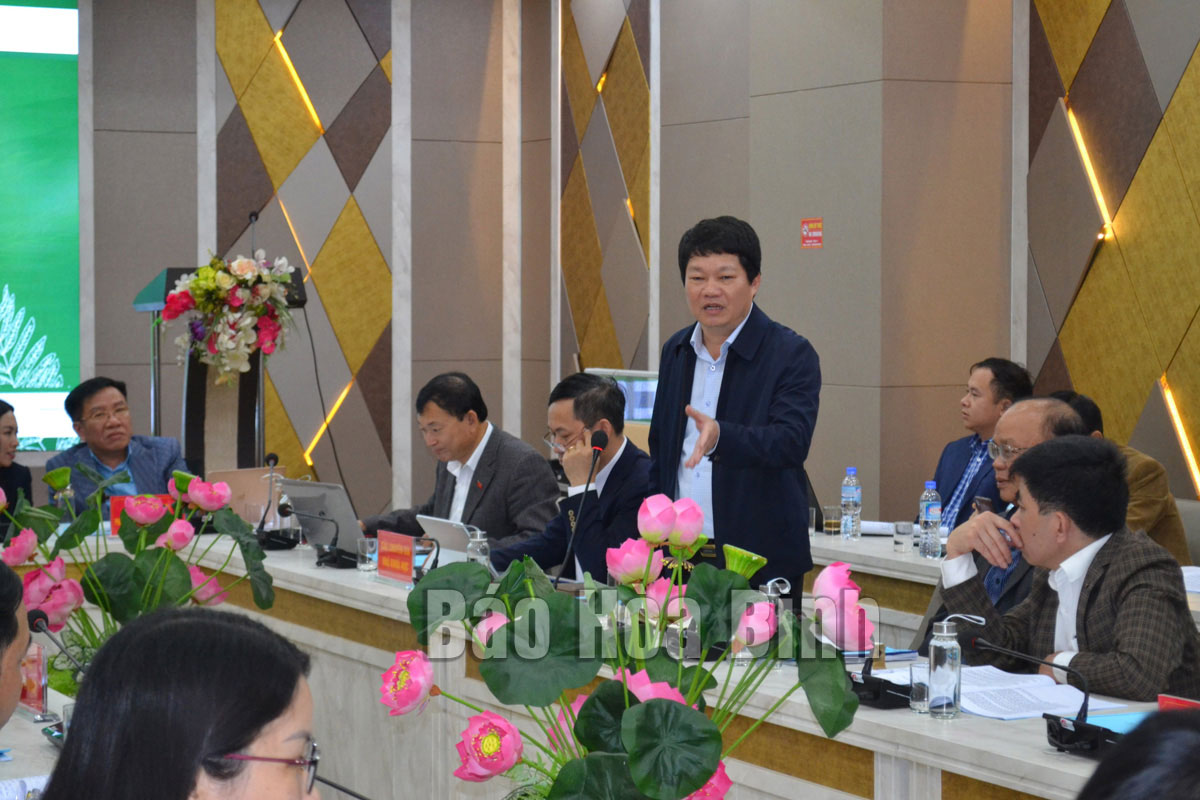 Participants give their ideas on the draft Land Law (revised) at a conference held by the provincial VFF Committee.
The opinions on the bill are collected from people from all walks of life in the province, as well as VFF Committees at all levels, VFF member organisations, agencies, departments; and experts, intellectuals, lawyers, prestigious people and religious dignitaries.
A total of 456 conferences were held, through which 20,144 opinions were expressed, mostly dealing with Chapter V on land planning and land use plan, Chapter VI on land reclamation and expropriation, and Chapter VII on compensation and resettlement following State's land reclamation./.