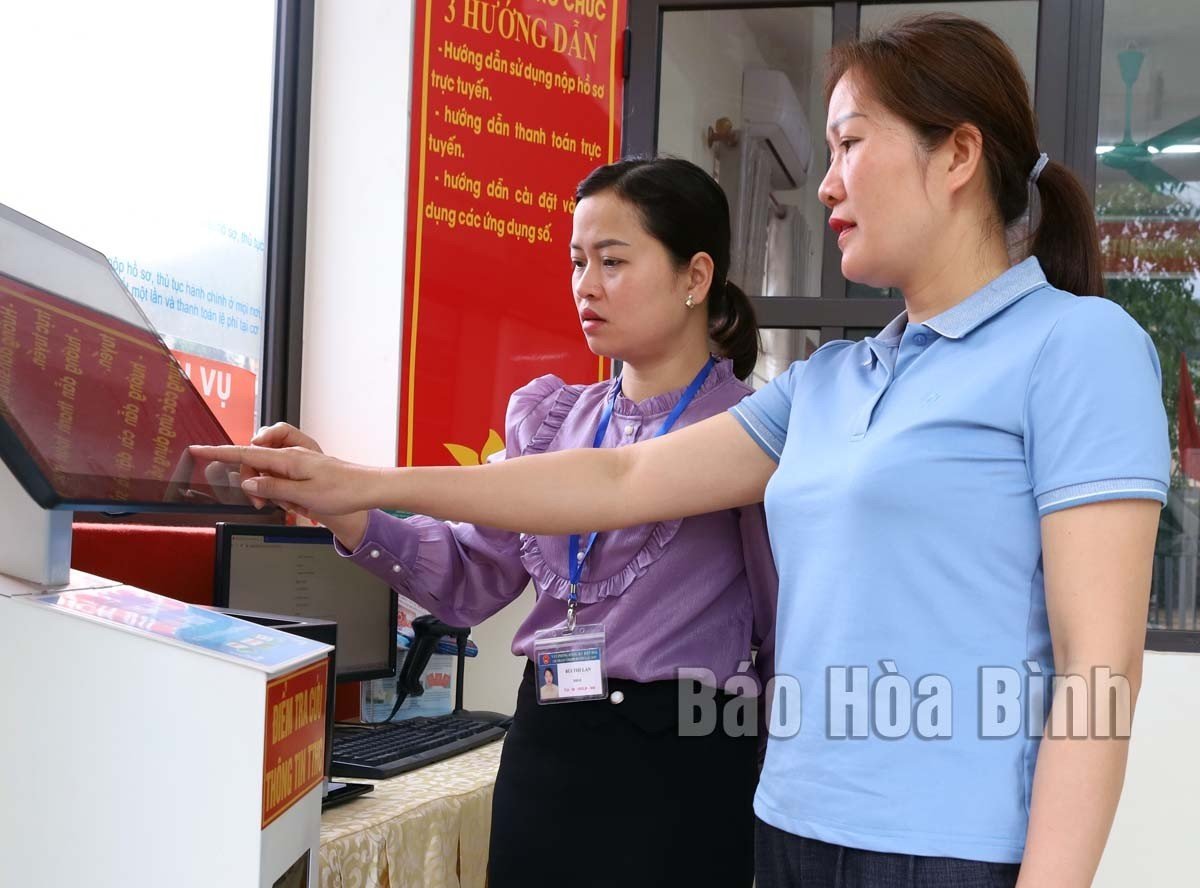 (HBO) – This is the mass mobilisation effectively rolled out at the one-stop unit in Lac Son district. The model has taken people as the subject and digital technology as the tool, offering friendly citizen reception services.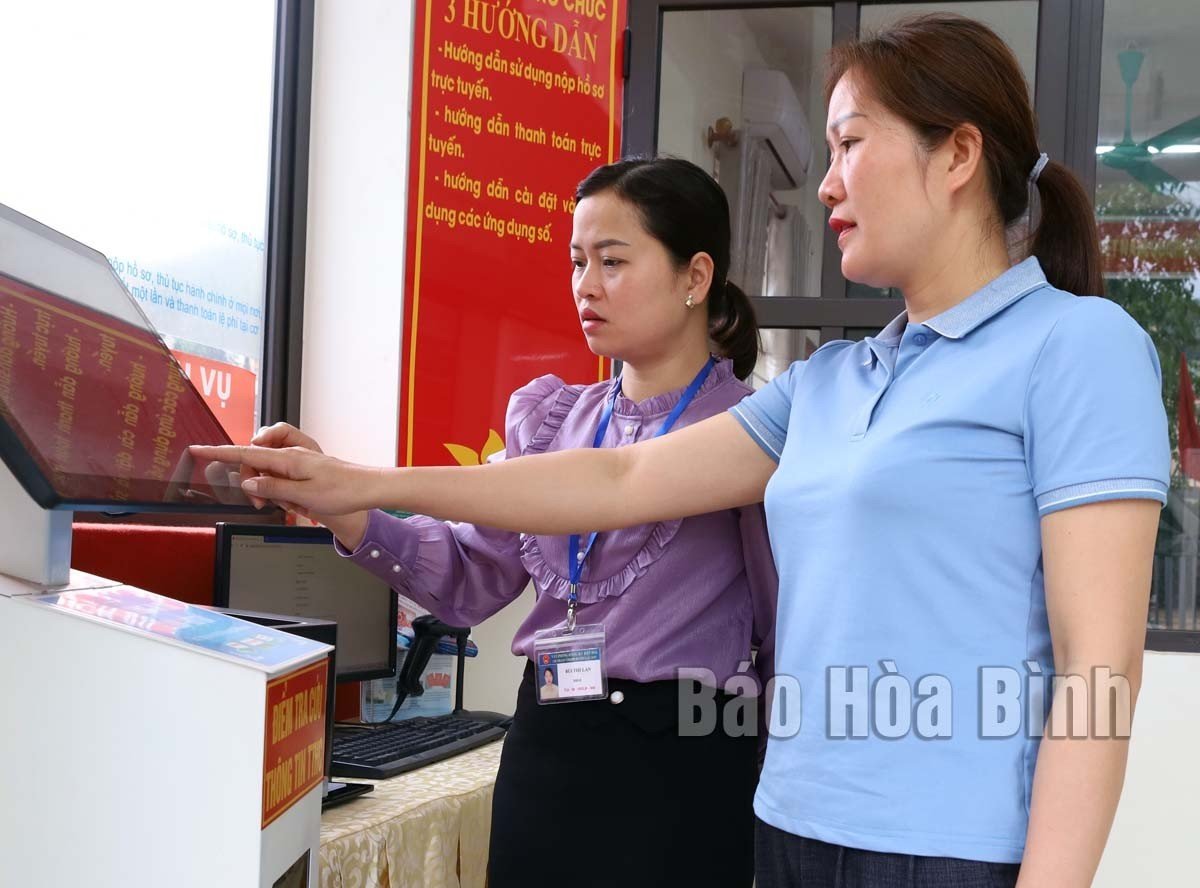 Local residents search for information at the online system of the reception-return unit in Lac Son district
With machines and equipment, the model allows residents to access information easily under the guidance of officials.
According to Nguyen Quoc Tiep, Chief of the Office of the district People's Council and People's Committee, all of the 24 communes and towns in the district have been provided with cutting-edge equipment. However, not many residents had used them due to the lack of knowledge.
Since 2022, the friendly digital administration model has created positive changes at the grassroots level. Residents now know how to conduct procedures online, from registration to payment, petition, result reception and app installation.
The People's Committee has asked leaders of units and agencies to instruct their staffs to encourage people to use online services. Each of the unit and agency should have an official who always stands ready to assist citizens in online procedures.
Officials have offered guidelines in online registration and payment, and app installation, and reformed the communications work to encourage residents to use services at the single-window unit.
Bui Van Linh, Chairman of the People's Committee, affirmed that after the one-year implementation, the model has brought about significant results, contributing to improving the quality of public services at state agencies, and building the e-administration./.