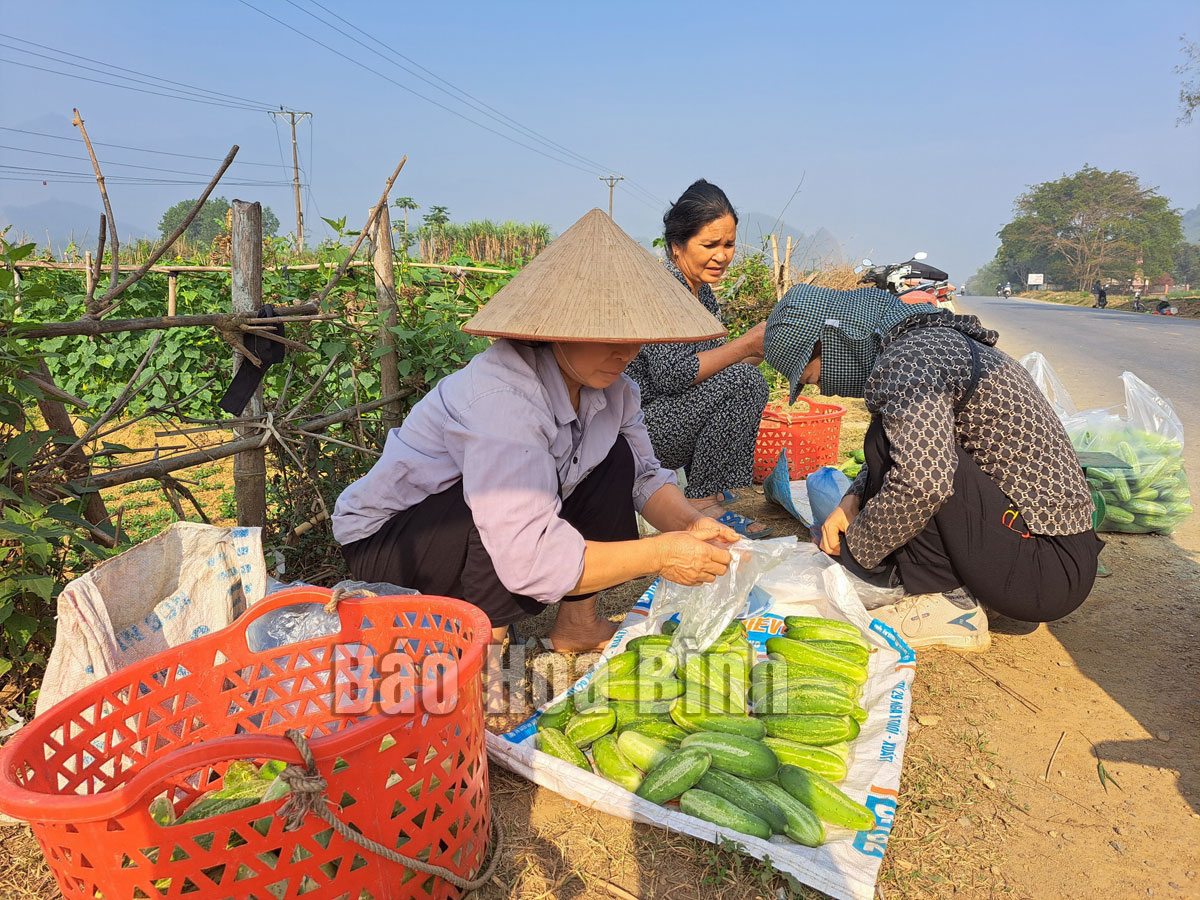 (HBO) – Farmers in Kim Boi district in the northern mountainous province of Hoa Binh have entered the peak cucumber harvesting season, with bumper harvests and high prices.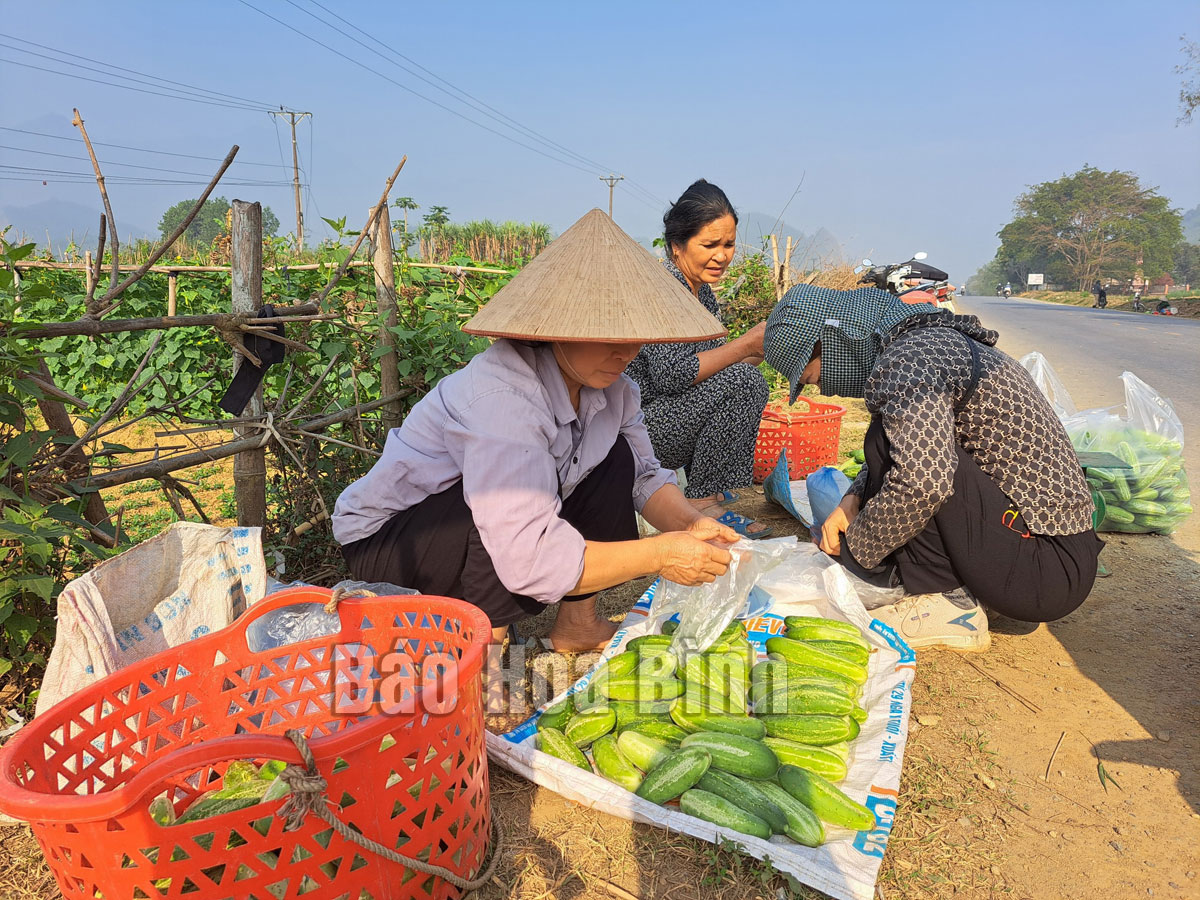 Cucumbers are sold along roadside in Vinh Dong commune, Kim Boi district.
Realising the economic value of cucumbers which is much higher than those of other crops and vegetables, many local farmers have shifted to grow the fruit. Currently it is sold from 10,000 VND -15,000 VND (0.43 – 0.64 USD) per kg.
Kim Boi's cucumber has been favoured by local consumers as well as those in the vicinity thanks to its aroma, unique sweetness and quality.
Nguyen Thi Minh Anh, deputy head of Agriculture and Rural Development Department of Kim Boi district, said the fruit is a local traditional plant, and it's favoured by many consumers. Over the recent years, district authorities have encouraged farmers to switch their ineffective farming land to growing cucumber.
In order to ensure quality of the product, they have cooperated with sectors and units to organise training courses and transfer science and technology to farmers to establish production models in the direction of organic and safe farming.
It has also coordinated with the provincial sub-department for quality management of agro-forestry-fisheries to advise and certify VietGAP, GlobalGAP, and organic standards for production households. At the same time, the district has guided farmers to optimise the benefits of technology, social network platforms such as zalo and facebook to boost consumption.
Currently, the district's total area under cucumber is about 232 hectares, mainly in the communes of Vinh Dong, Du Sang, Sao Bay, Nam Thuong, and Kim Lap. At present, more than 40% of the area under cucumber in the district has been harvested. The district's total cucumber output will reach about 4,500 tonnes by the end of the season./.