(HBO) – The Standing Board of the Party Committee of Hoa Binh province said resolutions adopted by all-level Party Congresses and the 17th provincial Party Congress have been implemented concertedly and comprehensively.
Thanks to great efforts and strong resolve by the entire political system, businesses and people in the province, Hoa Binh expects to achieve 17 targets by 2025.
Hoa Binh has harmoniously rolled out many solutions to raise its business environment and the provincial competitiveness index (PCI), while stepping up administrative reform.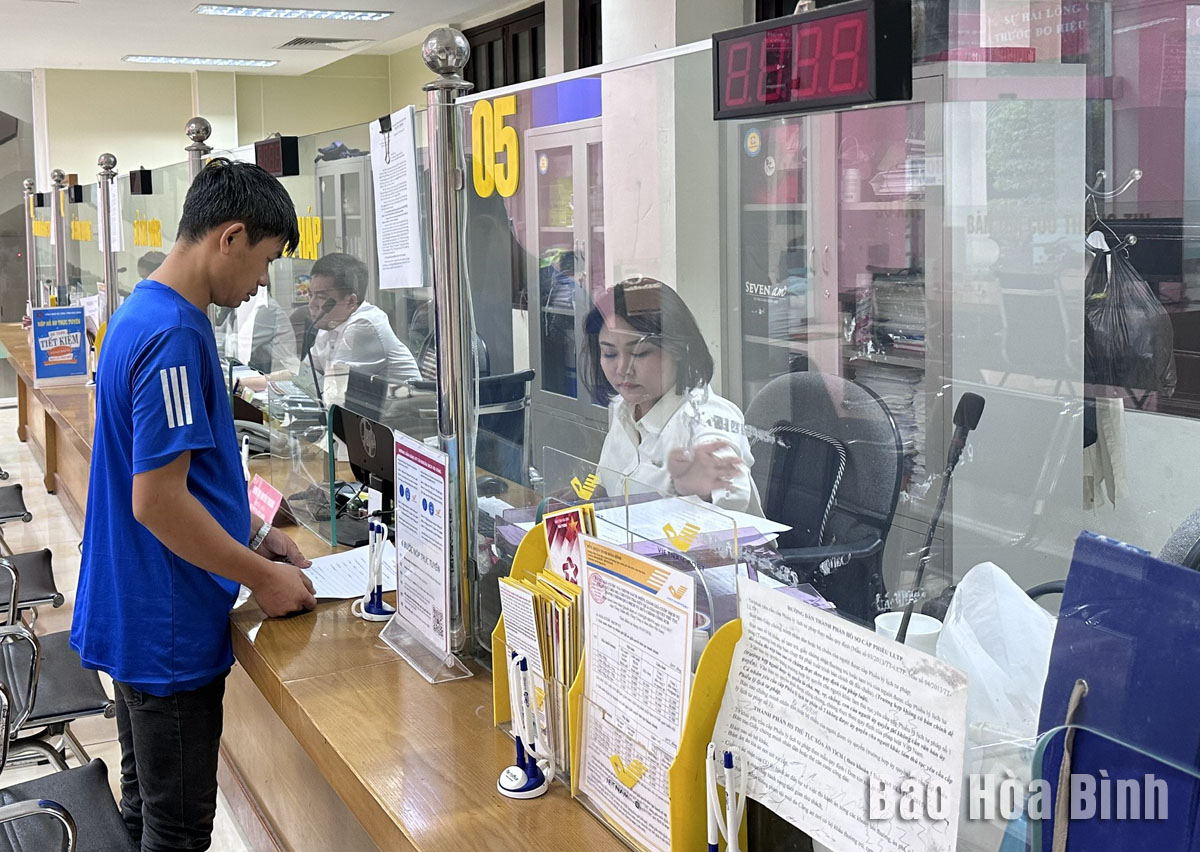 Lac Thuy JSC in Phu Nghia commune, Lac Thuy district, has received support in production, thus generating jobs for hundreds of local labourers.
Notably, Hoa Binh's PCI reached 62.81 points last year, up 5.64 points from 2021, pushing the locality to the 53rd position nationwide, up nine places from the previous year.
However, both the provincial Party Committee and People's Committee pointed to sluggishness in institutionalisation, and mechanism and policy making in certain fields, and managers and officials in some sectors and localities yet to satisfy requirements.
For the PCI, they said, leaders of some departments, agencies and localities have yet to pay due attention to the work, and limitations remain in guiding enterprises to conduct administrative procedures.
To improve the quality of public services and the investment environment, the Party Committee and the People's Committee stressed the need to raise the awareness of officials and public servants about workplace culture, and step up inspections and supervisions in this regard.
On August 31, the Standing Board issued Conclusion No. 913-KL/TU on strengthening administrative rules, improving the efficiency of the public service apparatus, and promoting the responsibility of officials, public servants and leaders in public service operation and management to better the investment environment and the PCI.
It asked all-level Party Committees, authorities, Fatherland Front, socio-political organisations, sectors, and localities to make efforts in order to overcome challenges, raise the sense of responsibility, carry forward achievements, and play a more active role in the fulfillment of tasks sets in all spheres./.