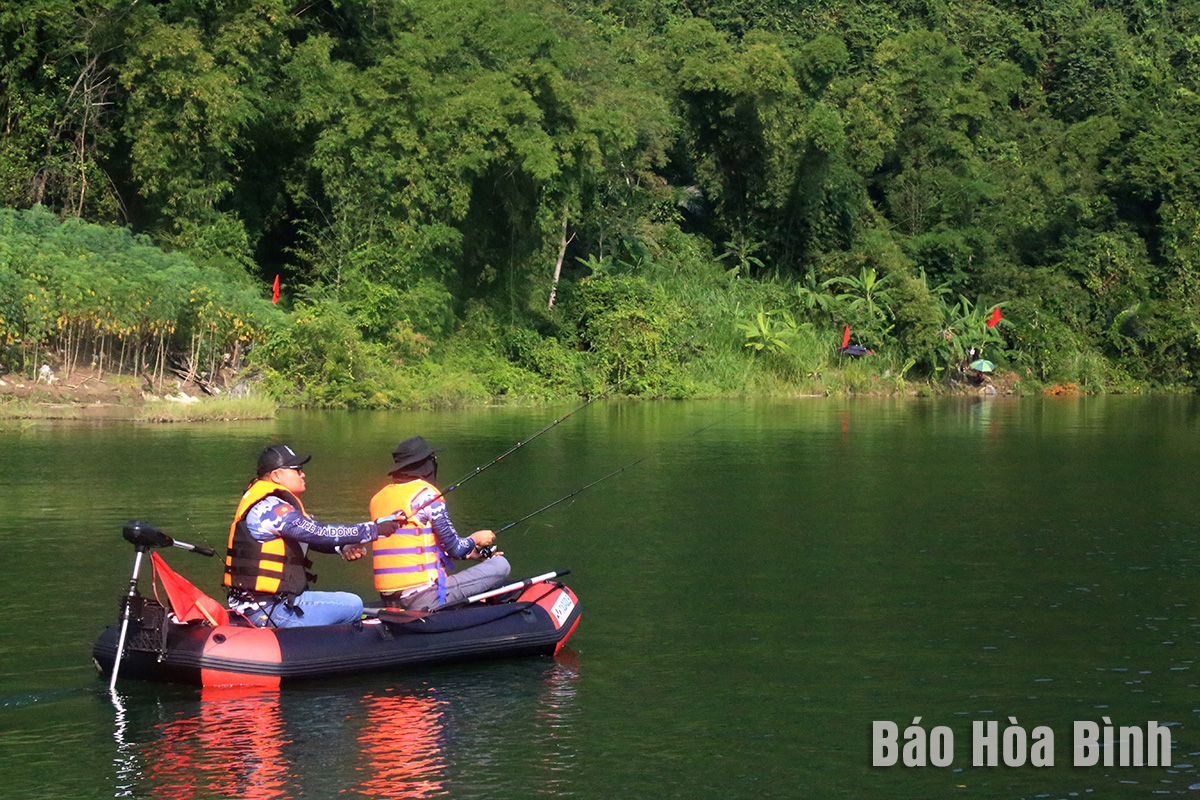 Seventy anglers from across the country, who engaged in the fishing contest in Hoa Binh province last month, said they have a memorable experience while fishing at the Hoa Binh Lake that is bestowed with charming beauty.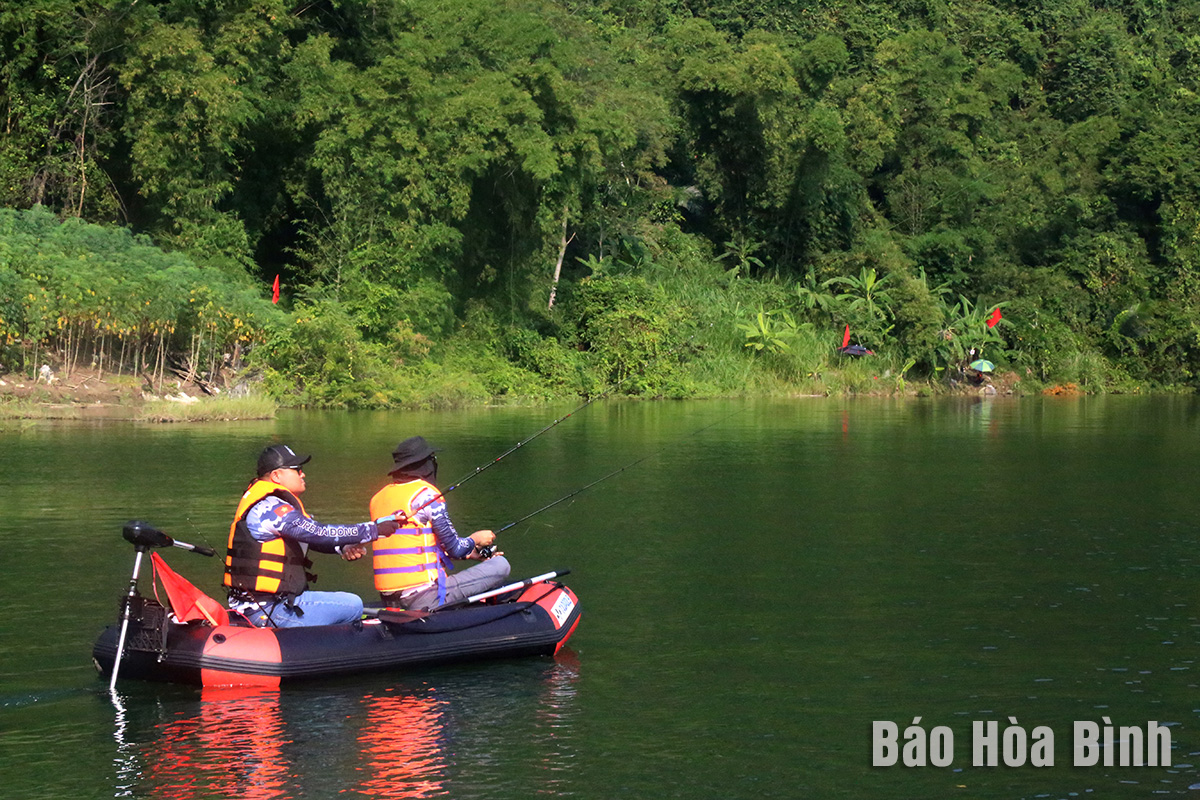 Photo caption: Anglers compete at the lure fishing category at Ngoi Hoa bay, Hoa Binh Lake.
As a favourite destination for anglers, Hoa Binh reservoir has dazzled the piscators for its untouched beauty and the magnificence of the Hoa Binh hydropower plant – the so-called "century project" in Vietnam. Dang Viet Trung from Buon Ma Thuot city, Dak Lak province, who has fished for 18 years said that he loves fishing and always finds new destinations to conquer challenges.
He has gone fishing in many places; however, the trip to Hoa Binh has left lasting impression on his mind. "like many locals in the Central Highlands, I find it amazing to visit the Hoa Binh hydropower plant and fish at the Hoa Binh Lake," he said.
Besides stunning landscapes, Hoa Binh Lake boasts various kinds of specialty fish, he said, adding fishing on the lake is an interesting experience for lure anglers who mostly target snakehead fish.
Unlike Trung and those from the Central Highlands who set foot in Hoa Binh province for the first time, Kim Son from Vinh Phuc come to the locality for several times to fish at Hoa Binh Lake.
He said he feels much happier with wild-caught fish than farmed one. Son successfully landed giant catfish and yellowcheek of up to 5 kilogrammes. He added that Hoa Binh's organisation of the fishing contest helps connect anglers nationwide, while giving them a chance to enjoy the breathtaking beauty of Hoa Binh Lake as well as discover the standout cultural traits of local ethnics.
All of the anglers expect to have an opportunity to take part in the fishing contest at the Hoa Binh Lake. Together with spiritual and community-based tourism, fishing is a unique tourism offering that helps attract visitors to Hoa Binh province.