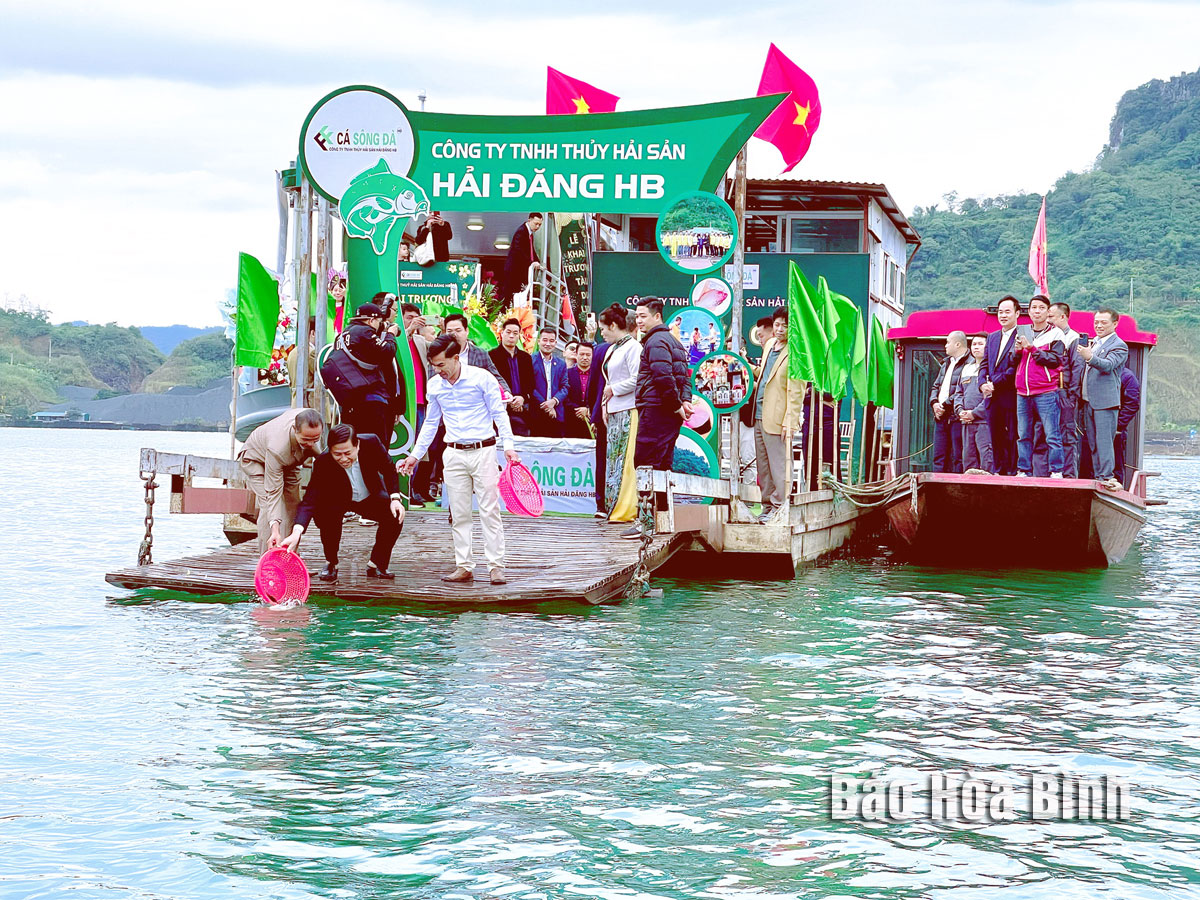 On November 16, at Hoa Bình lake, Thai Binh Ward, Hoa Binh City, Hai Dang Company held a fish stocking ceremony to regenerate aquatic resources in the Hoa Binh lake.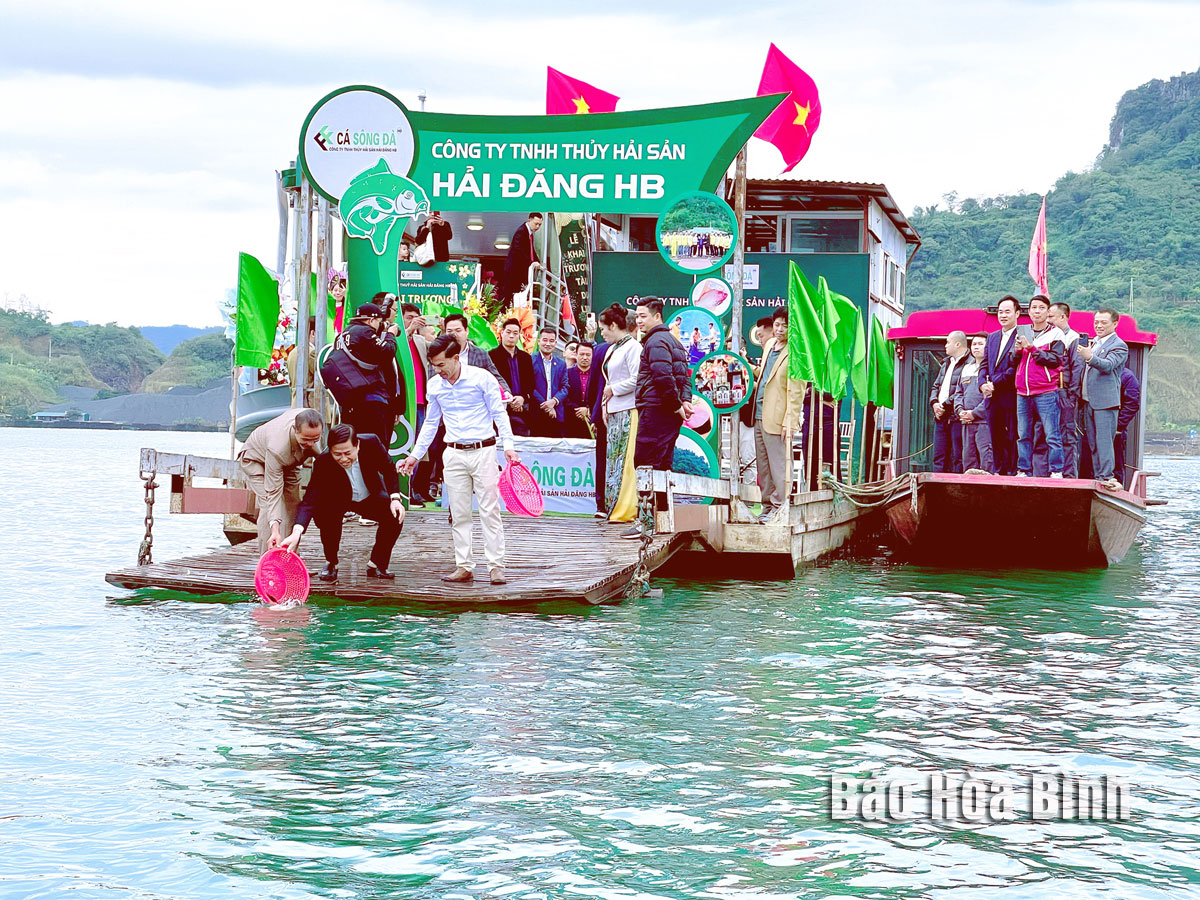 Releasing 1 ton of fingerlings into Hoa Binh lake.
On the evening of October 27, at the Opening Ceremony of the first Da river Shrimp and Fish Festival in Hoa Binh province and the Agriculture Fair and OCOP product exhibition in the Northern Midlands and Mountains region in 2023, black carp weighed 30kg of Hai Dang fish. Dang Company was auctioned to Bao Tin Minh Chau Company for 65 million VND. Hai Dang Company used all the auction money to buy 1 ton of fish fingerlings to release into Hoa Binh lake.
This is one of the activities to protect, regenerate and develop aquatic resources, especially in Hoa Binh lake; clean water sources, maintain ecosystem balance; demonstrates the responsibility of organizations and individuals in joining hands to regenerate and protect aquatic resources.