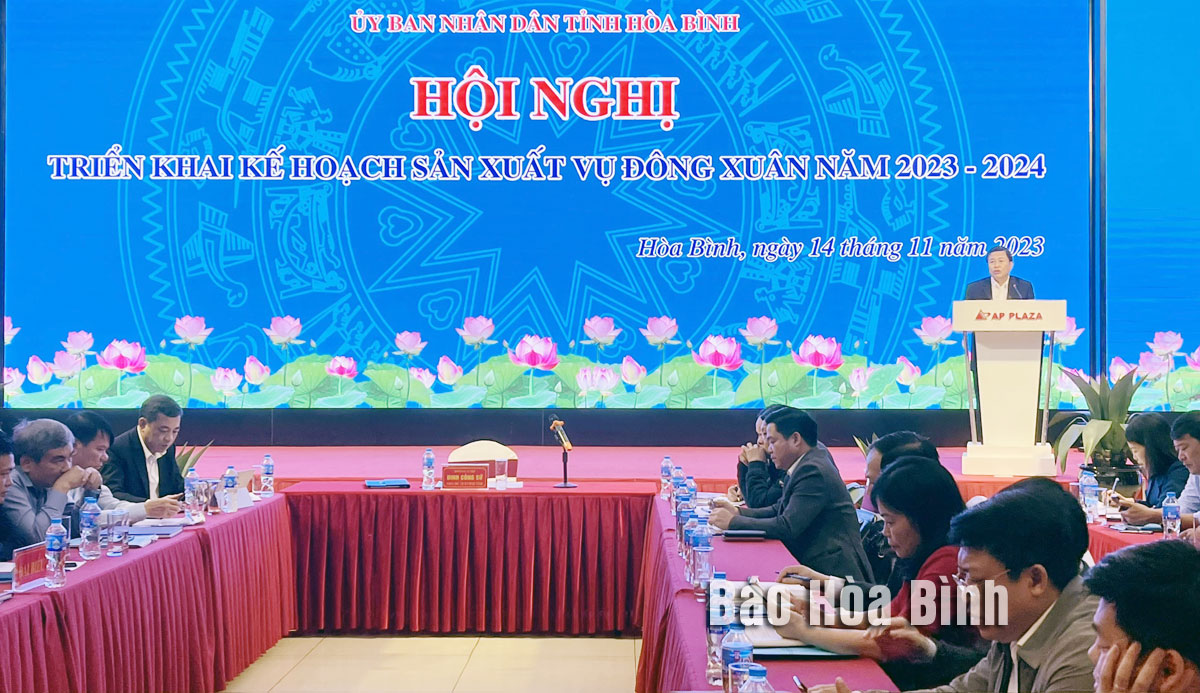 Vice Chairman of the provincial People's Committee Dinh Cong Su on November 14 chaired a conference to discuss production plans for the 2023-2024 winter-spring crop.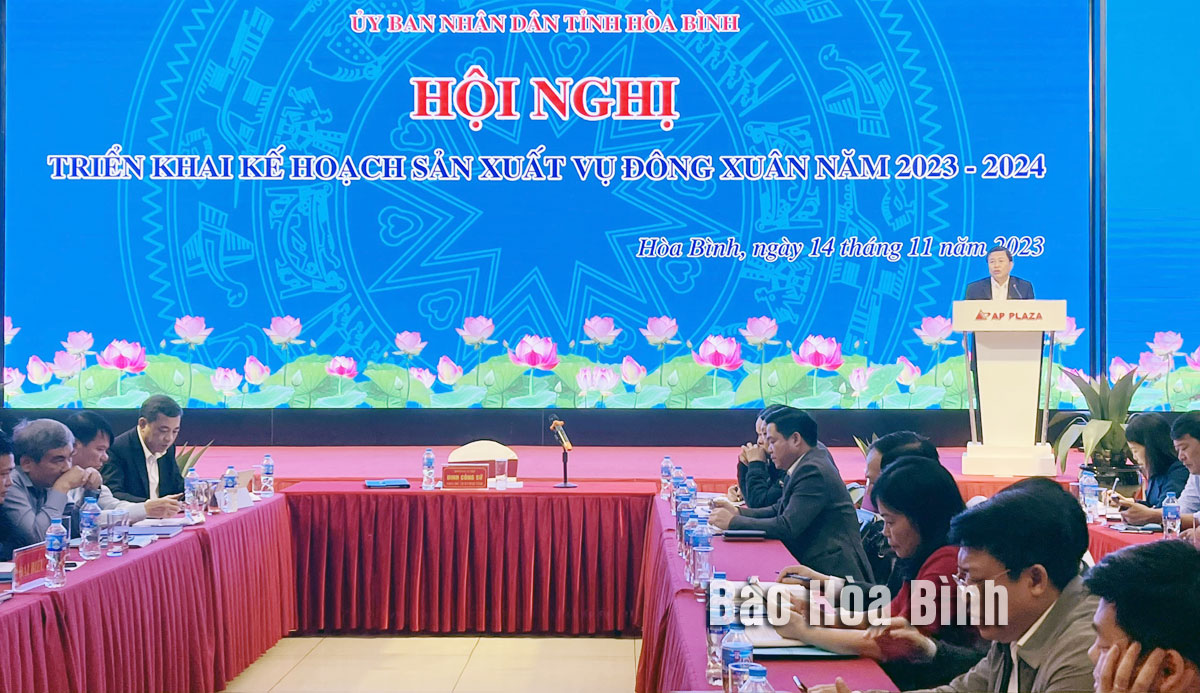 Vice Chairman of the provincial People's Committee Dinh Cong Su speaks at the conference.
In this year's summer-autumn crop, production direction was carried out early in the favourable weather condition, and diseases on crops, livestock, and aquaculture are predicted and well controlled.
The annual planting area in the crop reached 46,500 ha, up 1.7% over the same period last year, and 4.4% higher than the set plan. Localities across the province planted 33,200 ha of grain crops, equivalent to 99.5% of the planned target. Their annual output was estimated at 36,300 tonnes in the crop.
Value chain-based production links have been formed and they operate effectively. Up to 2,500 ha of ineffective rice farming land was converted to other crops. About 9.300 ha of forest have been planted, 67.6% higher than the set plan. The locality's forest coverage is maintained at 51.5%.
With 2.700 ha of water surface area for aquaculture, Hoa Binh's annual aquatic output is estimated at 12,200 tonnes. The locality exported over 19,900 tonnes of farm produce and nearly 25,000 cu.m of furniture and plywood.
At the conference, delegates discussed and analysed results achieved, clearly pointing out shortcomings and limitations to be addressed in the upcoming summer-autumn crops. The province is set to cultivate 62,000 ha in the 2023 - 2024 spring crop, including 31.400 ha of grain crops.
In his speech at the event, Vice Chairman of the provincial People's Committee Dinh Cong Su acknowledged and highly valued the results achieved in the production of the2023 summer-autumn crop. He urged localities to work hard in the upcoming crop in order to achieve comprehensive results in terms of area, productivity, output, and value of agricultural products.
The People's Committees of Hoa Binh city and districts must carefully review to set production targets and develop specific production plans, he said, stressing the need to proactively convert ineffective rice-growing areas to other crops, and encourage farmers to promote the application of science and technology in production to increase the value of farm produce.
He added that attention must be paid to maintaining the number of cattle and poultry herds, developing concentrated production and livestock farming in farms in accordance with the locality's master plan for socio-economic development, and promoting intensive fish farming in cages and rafts on rivers and lakes.