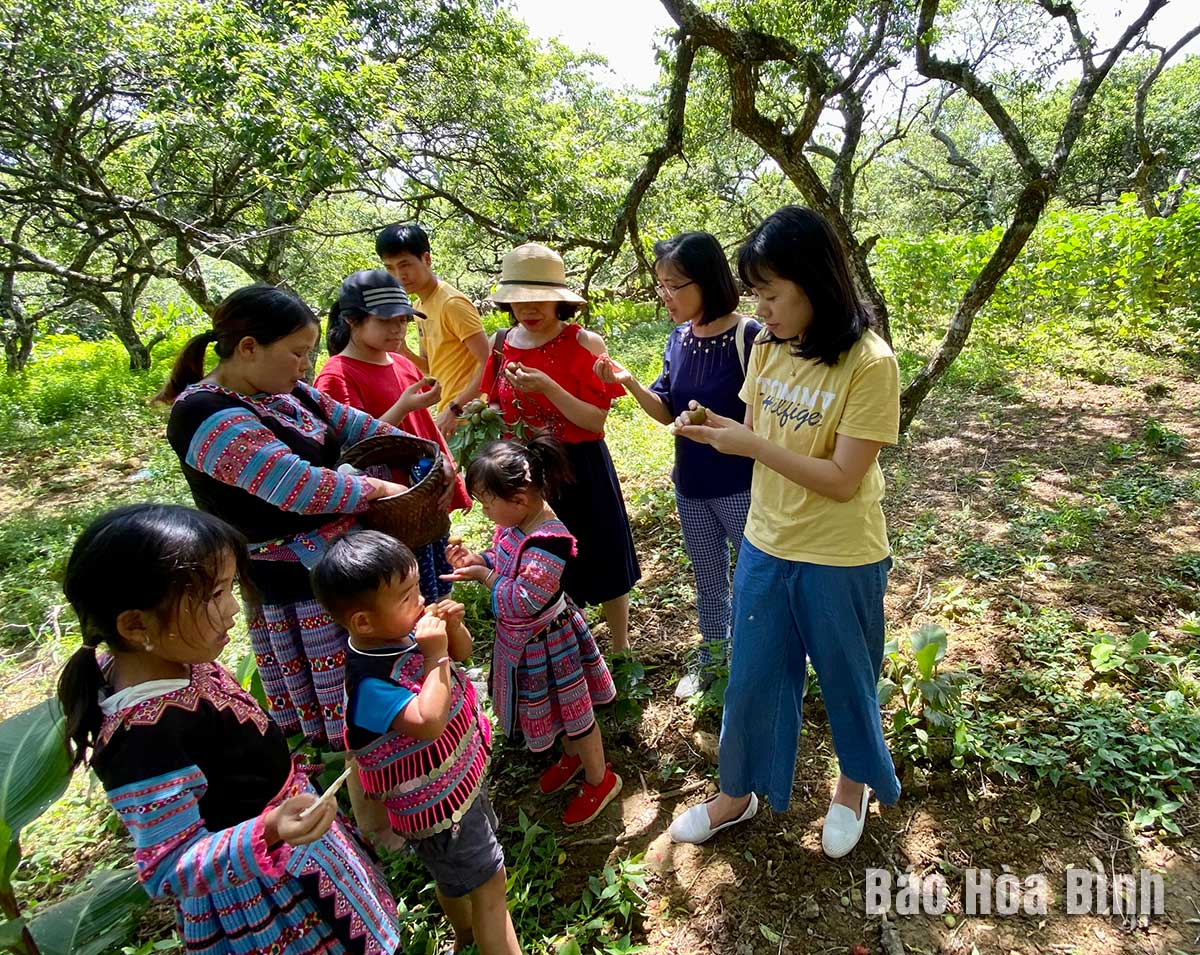 In the aesthetic concept of the Mong people, a woman's beauty is partly reflected through her clothes. In Mai Chau district, there are two communes inhabited by the Mong ethnic people, namely Hang Kia and Pa Co, with a combined population of over 6,000. Despite the strong development of the society, the cultural identity, notably traditional costumes, of local people is still preserved and promoted.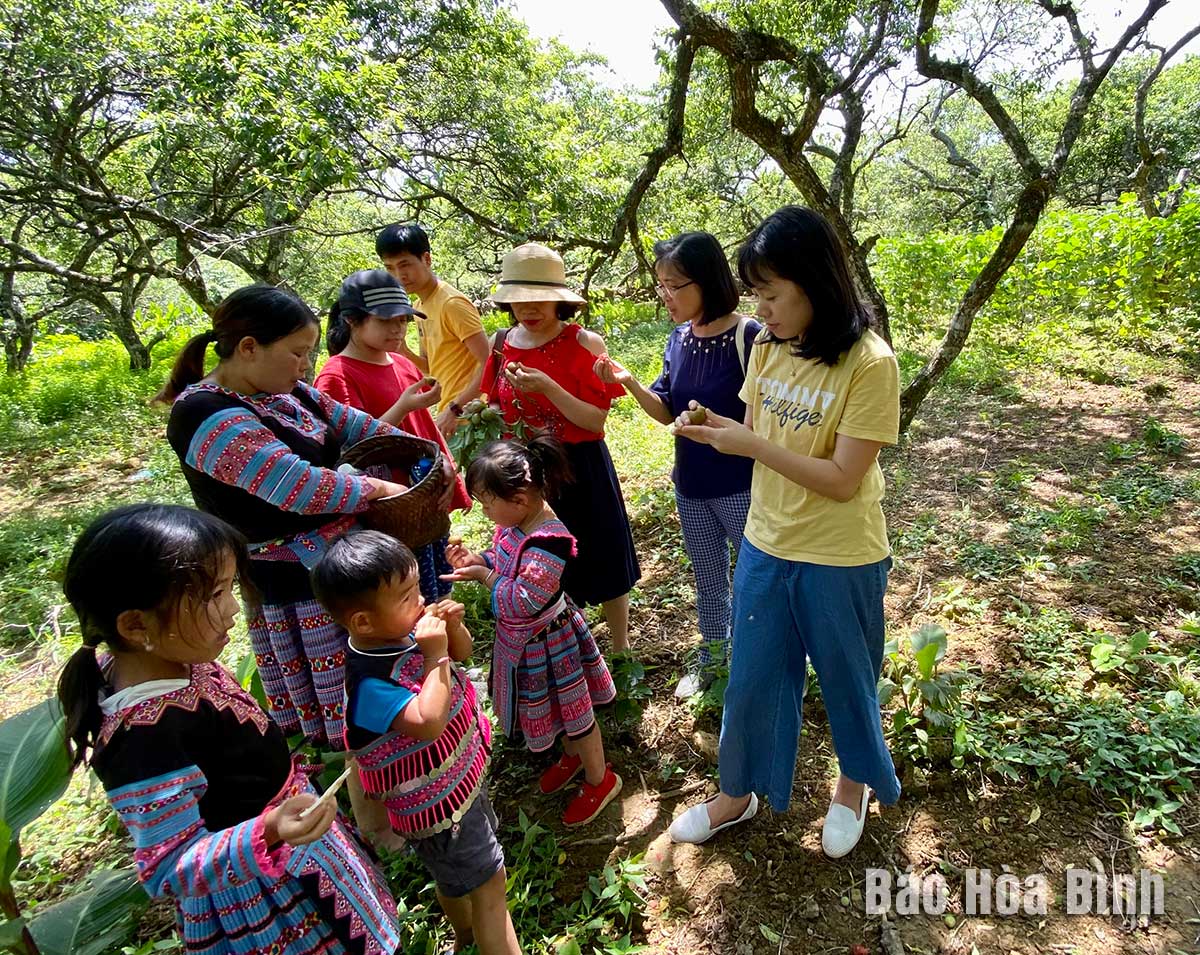 Mong ethnic costumes are regularly used by locals, contributing to the attractiveness of community-based tourism in Pa Co commune (Mai Chau).
As a local, besides working as a preschool teacher, Sung Y Do in Cha Day hamlet, Pa Co commune, is also very passionate about preserving traditional culture, especially linen weaving, fabric dyeing, sewing, and embroidering costumes. She also shows her love for ethnic costumes through her habit of wearing them at school and in her daily life.
In recent years, thanks to the promotion of potential and strengths of natural resources and human resources, the two communes have become attractive destinations for domestic and foreign tourists. Local Party committees and authorities have paid attention to maintaining the organisation of festivals and cultural, art and sport activities to attract locals to preserving cultural identity and ethnic costumes associated with promoting community-based tourism development.
As a result, people use traditional costumes more and more commonly. Many Mong women still wear traditional dresses while working. On market days, holidays, and Tet, people wear their best outfits to go out to festivals. In Pa Co commune, there is a traditional brocade weaving village that maintains its activities, helping visitors experience stages of making costumes. Another interesting destination in the commune is Mong Space, Cha Day hamlet, where many traditional costumes that have been used for hundreds of years are on display to introduce and promote their beauty, and gradually turn the costumes of the Mong ethnic people in Mai Chau district into a unique tourism product.