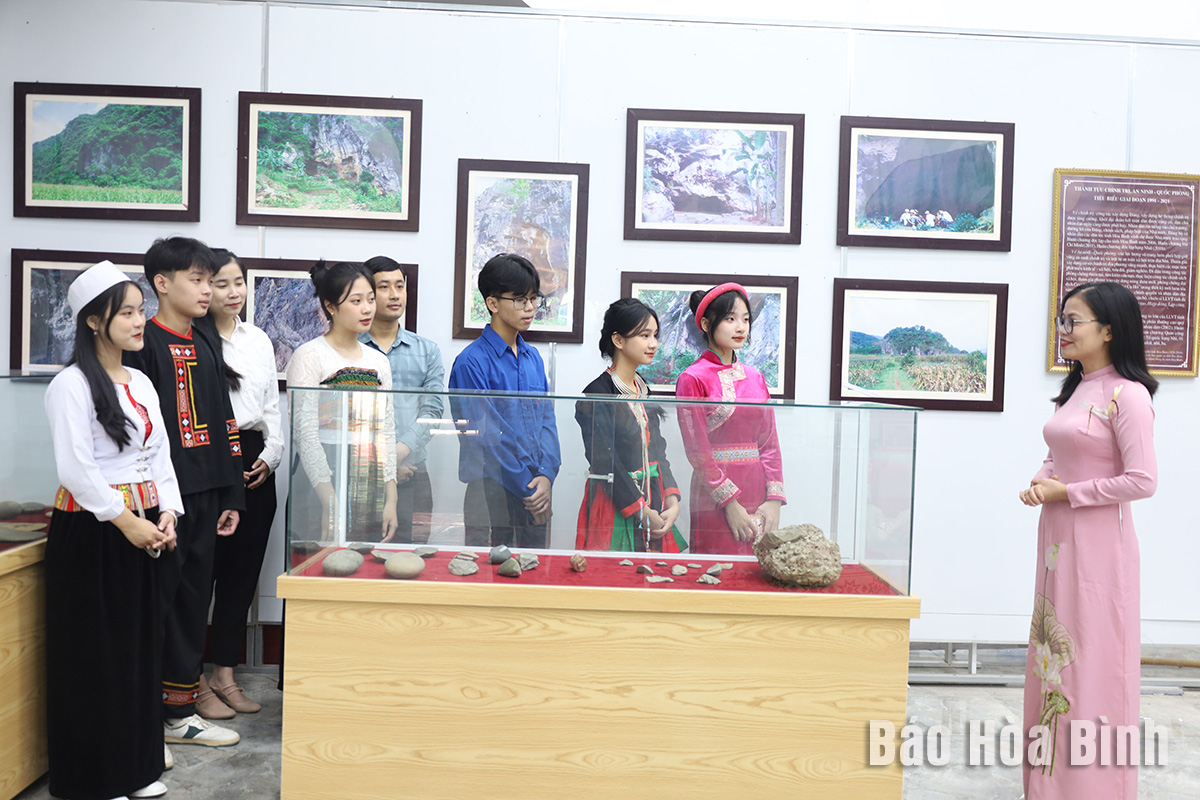 Holding some 18,000 exhibits related to the province's establishment and re-establishment process and an array of antiques, Hoa Binh Museum has paid due attention to the management, exhibition, and communications work so as to preserve and promote the values of the local heritage.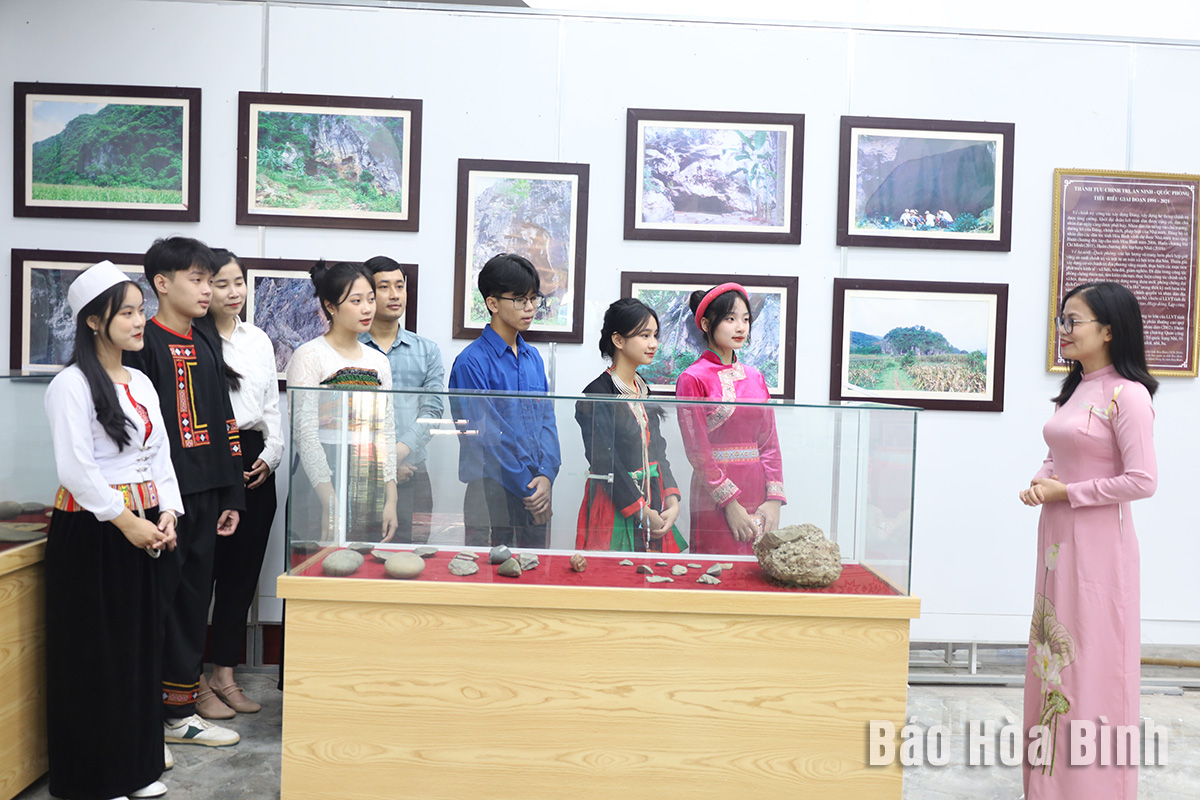 Photo caption: Students at Hoa Binh Boarding Ethnic High School study local cultural heritage at Hoa Binh Museum.
The museum's mobile exhibition themed "Standout cultural heritage of Hoa Binh's Muong ethnics" at Hai Phong Museum in Hai Phong city on May 10- June 10 left lasting impression on nearly 10,000 visitors.
As many as 250 documents and exhibits, and more than 60 photos about the Muong culture were on the showcase together with ceramics, bronze drums, bronze gongs, traditional handicraft products, among others.
The exhibition helped nudge the Muong ethnic culture and tradition closer to Hai Phong city's naval officers, Military High Command, researchers, students and locals.
Earlier, Hoa Binh Museum brought to Thung Nai commune, Cao Phong district the exhibition "Hoa Binh's history from 1886 to 1975" with more than 100 exhibits and scientific documents spotlighting the brilliant milestones in the history of the province's struggle against the enemies.
The exhibition helped promote national pride among generations of Vietnamese, and encouraged them to work together to preserve and develop a progressive Vietnamese culture imbued with national identity.
Hoa Binh Museum Rector To Anh Tu said that along with the mobile exhibitions, the museum opens its door daily, with various displays on Hoa Binh culture, the province's construction and development in 135 years, and a collection of ancient worship paintings, among others.
In response to the Vietnam Cultural Heritage Day (November 23), the museum will arrange the exhibition "the stories of pottery" on the day. Around 200-250 original exhibits and up to 50 photos will be on the showcase, giving the public an insight into the collection of pottery in the Muong ethnics' ancient tombs.