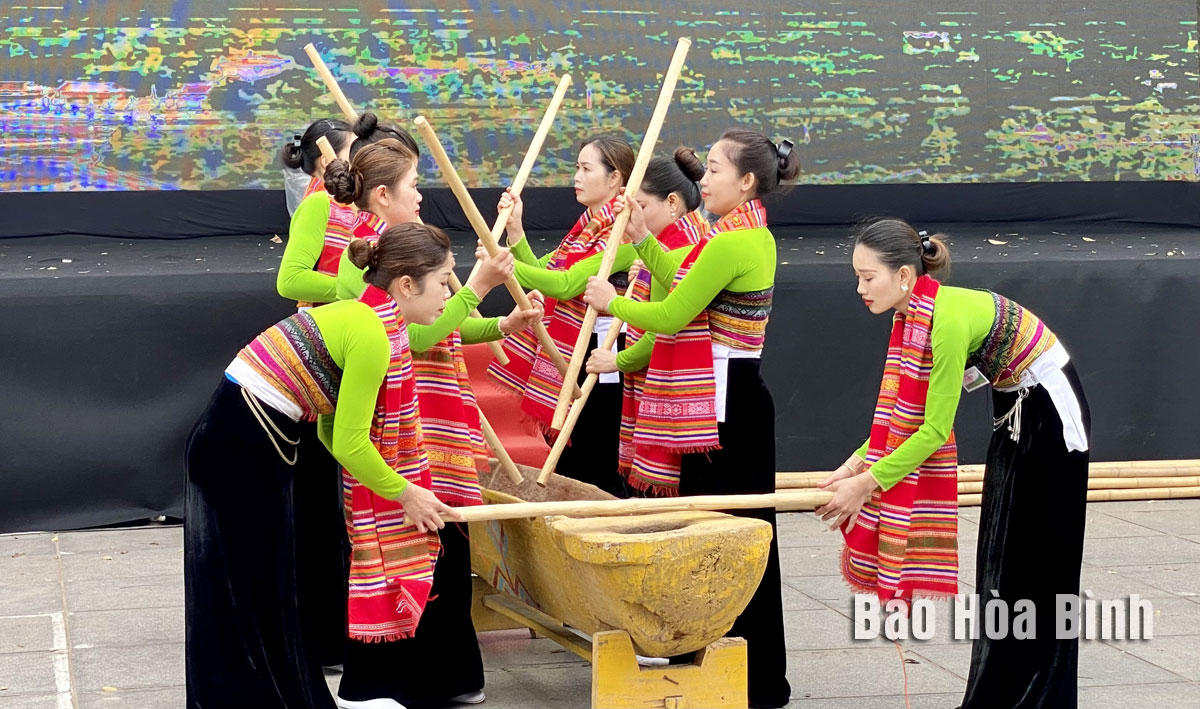 The Ministry of Culture, Sports and Tourism has recently announced a list of new intangible national cultural heritage items, one of which is the Keng Loong performance art of the Thai people in Mai Chau district, the northern province of Hoa Binh.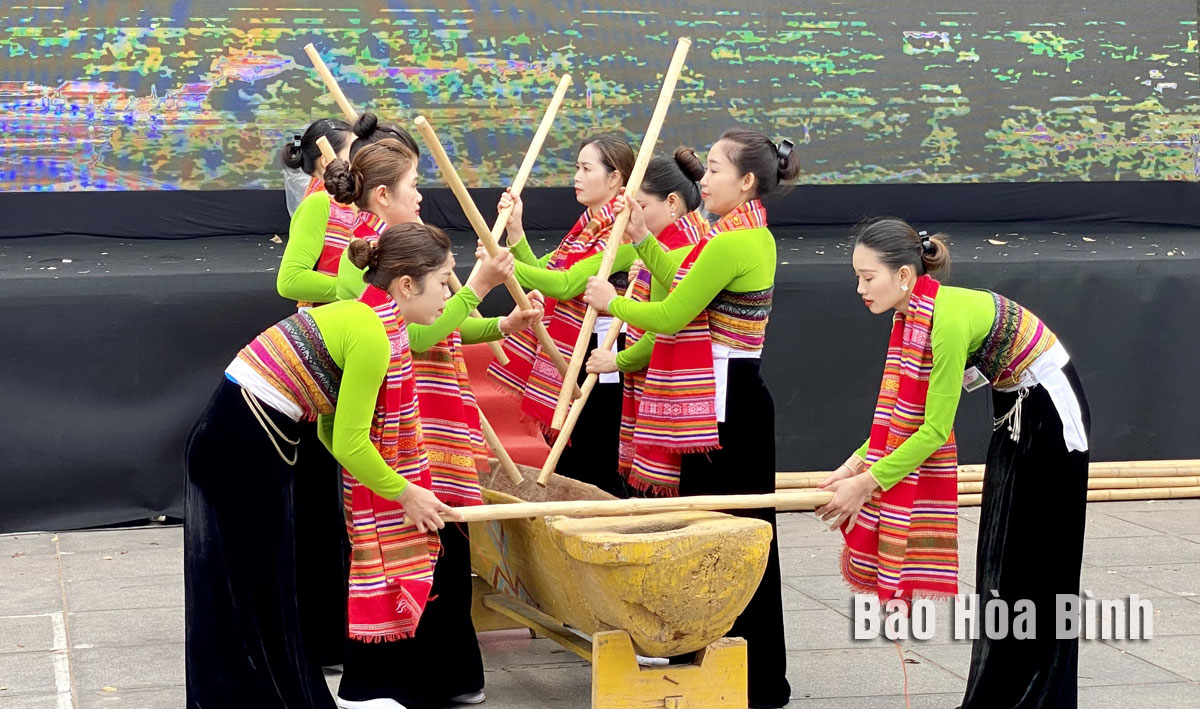 Thai people in Mai Chau perform the Keng Loong dance during a festive occasion.
'Loong' means a trough (used for pounding rice), and 'keng loong' refers to the act of pounding rice in a trough with long wooden pestles. Loong is used in agricultural production as well as in rituals of the Thai ethnic community. Therefore, Keng Loong is one of the prominent folk cultural activities in the district, deeply rooted in the lives of Thai people for a long time.
In 2022, Hoa Binh submitted for national intangible heritage recognition dossiers of three intangible cultural heritage items, which were the technique of weaving skirt waistband patterns for the traditional Muong ethnic costume, the Thuong Rang singing and Meng ceremony of the Muong ethnic group; and the performance art of Keng Loong of the Thai ethnic group in Mai Chau.
The inclusion of this unique folk performance in the list of intangible national cultural heritage not only affirms the distinctive cultural identity of the province but also provides additional motivation for Mai Chau to preserve and enhance its value serving tourism development.